Story and Photography by the Staff of the 24 Hours of Lemons
Plenty of 24 Hours of Lemons endurance racers run automatic transmissions, and those slushboxes tend to hold together under race conditions better than the clutches used by three-pedal-equipped teams. Like all mechanical components in Lemons racing, however, automatics can fail. And then what?
The members of Rude Dudes Racing made their race debut at the 2018 B.FE. GP 24 Hours of Lemons at High Plains Raceway in Colorado in a very patriotic machine: a 1999 Pontiac Grand Prix, complete with 3.8-liter V6 and 4T65 four-speed automatic. Competing in Class C, the Rude Dudes had a big horsepower advantage, but their septillion-mile tranny had enough early in Saturday's race session. What to do?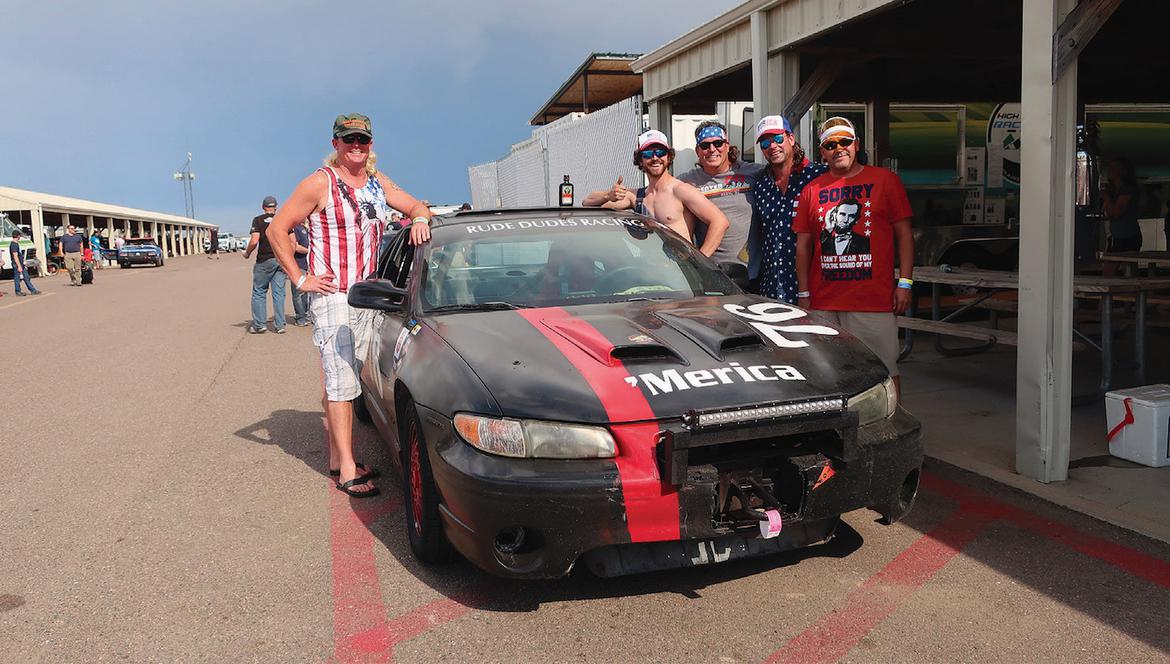 The temperature was 101 degrees and Sahara dry that day, but that didn't deter the Rude Dudes from removing their still-hot dead transmission (gotta get that $50 core charge!), loading their tools and a case of bottled water in their rental car, and driving an hour to the nearest junkyard. Every U-Wrench yard in North America has a few dozen GM front-drivers with 4T65s, so the Rude Dudes figured they'd find a wrecked one–hey, it drove to the crash, right?-and remove it.
But then, a miracle: a freshly yanked 4T65 just sitting in the dirt! Why sweat under a hot Olds for 3 hours when someone else has done the hard part?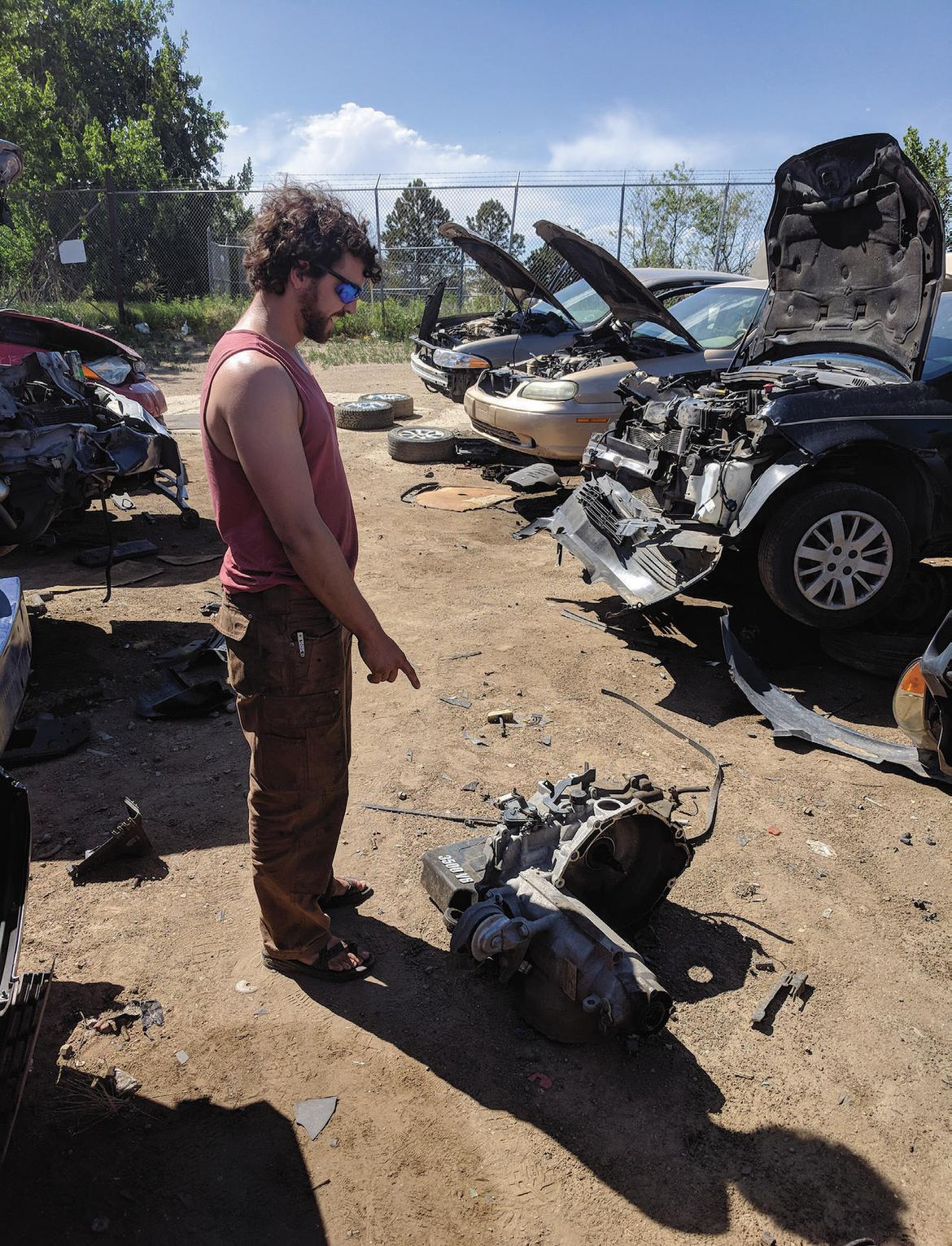 The team bought it, threw it in the rental car (who's going to notice some Dexron stains in the back of a rented Focus?), and drove back to the track. In went the new transmission, and the Grand Prix was ready when the green flag waved on Sunday morning.
Did it work all day? Sadly it did not, but the team managed to get in a few more hours of racing in before the too-good-to-be-true low-effort gearbox blew up.
Like what you're reading? We rely on your financial support. For as little as $3, you can support Grassroots Motorsports by becoming a Patron today.
Comments
View comments on the GRM forums
You'll need to log in to post. Log in