Two days after I bought this car, I was hit at a stop sign and the car is a total loss. Some of the parts will be claimed by my '94 Protege DX, but the rest is up for grabs.
The specs:
1993 MX-3 GS
1.8 V6/5 Speed Manual
125k miles (See odometer picture- it DID work.)
Totally rust-free
All Power- And it all worked.
Tropic Emerald Metallic w/ Black interior
Ran and shifted great.
Some oil burning at startup
Parts that are NOT available:
Brakes
Rear Subframe (I have a spare rear control arm brace, so I will sell the one from the car.)
MX-3 GS Seats (Though the Protege DX seats are available.)
Exhaust
MX-3 GS Wheels (I could be talked out of the MR-2 Triangles.)
Carpet
Center Console
Steering Wheel
Steering Rack
Parts that were destroyed in the accident:
Driver's door
Driver's window
Driver's power seatbelt assy
Driver's rear quarter panel
Driver's door panel
Everything else is for sale. I have no interest in V6-swapping my DX, so the running drivetrain is for sale. I'd prefer not to sell parts that will keep it from running, as that is a big selling point for a prospective buyer. We'll see how that goes.
The interior was as close to perfect as I've seen in an MX-3. As stated, the exterior is rust-free and aside from the obvious, is totally in tact.
Shipping is from Louisville, KY. Local pickup is preferred, but I'm not sure how many local buyers there will be...
Pics: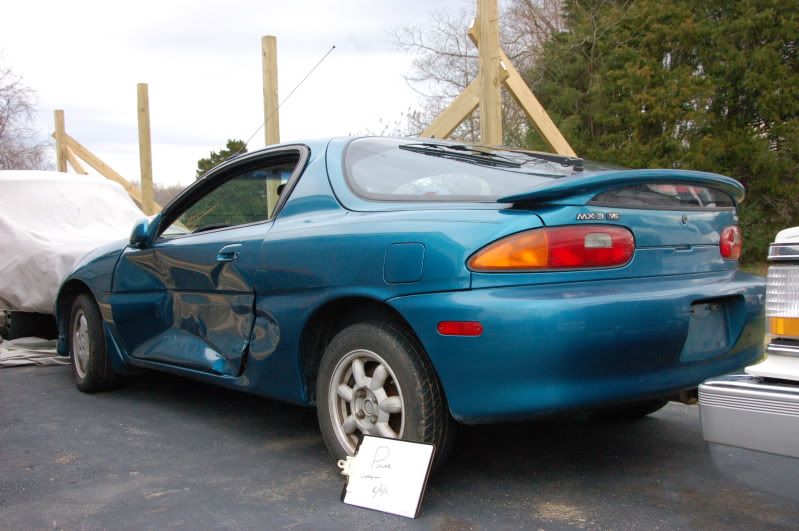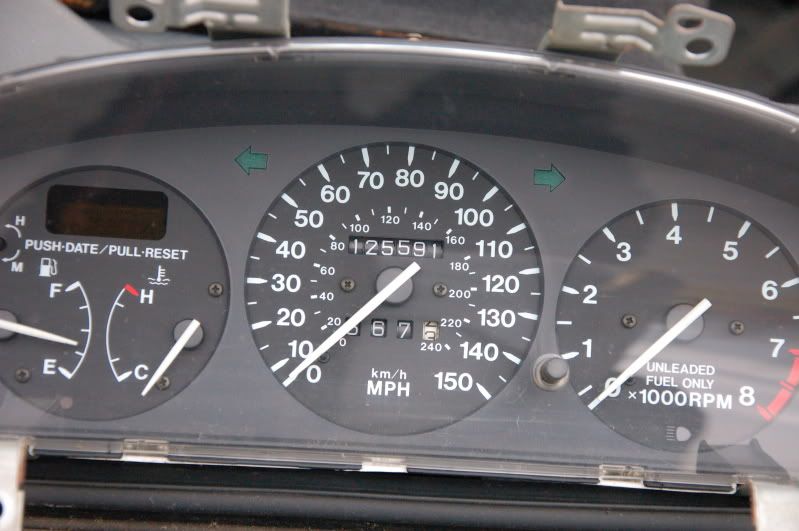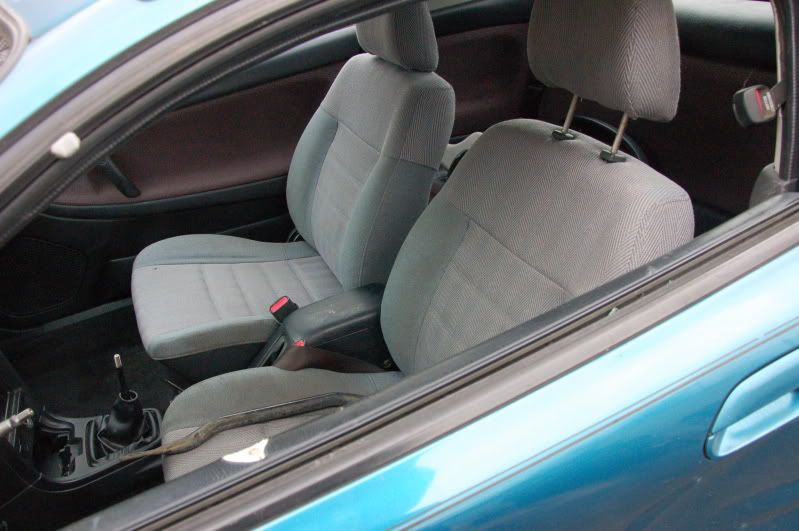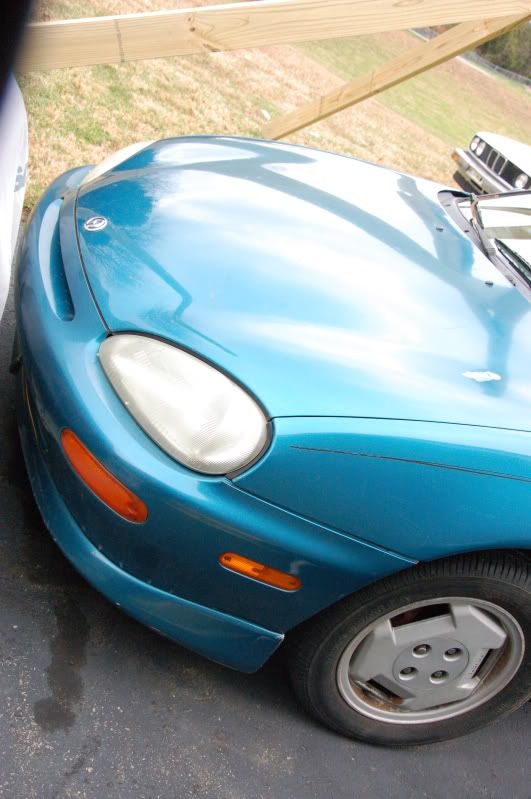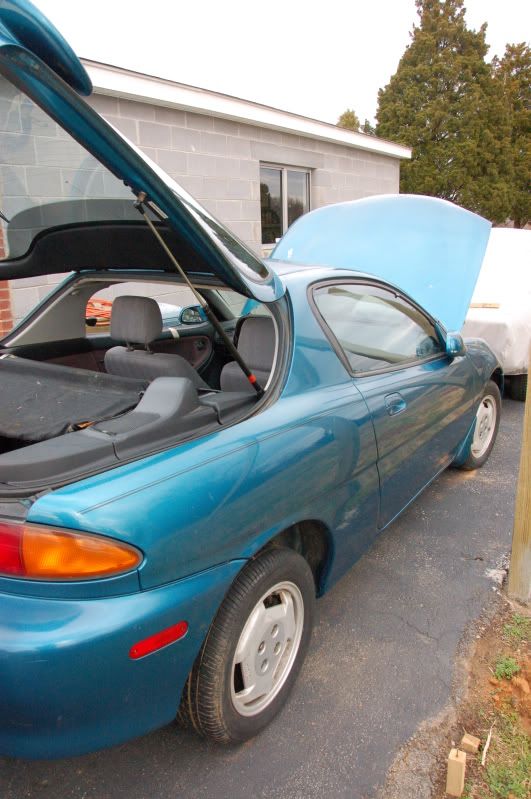 If anyone has questions, let me know by responding to this thread or sending a PM.
Thanks. -Tim