May 30, 2011 1:39 a.m.
Been meaning to put this up here for a while. I'm in over my head with projects and have been for years
I need to thin the herd. I've tried to get this GLH back to running condition before selling but have been unsuccessful. I've completely lost interest, so here ya go! A nearly complete Challenge package, minus combustion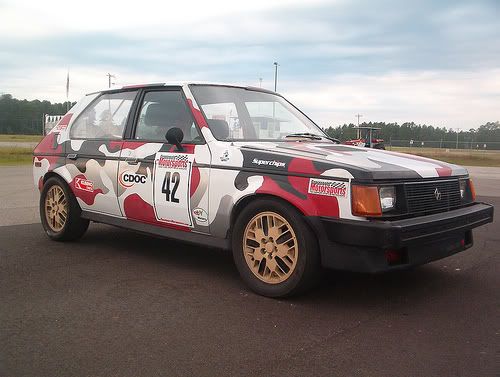 1985 Dodge Omni GLH Turbo
Converted to '87 style ECU
2 pc intake
Big Isuzu NPR Intercooler
crude 5th injector setup
A555 transmission
Cable shifter
Lexan windows in the rear doors and hatch
Ebay coilovers
nearly new KYB GR2 struts up front
AGX adjustable shocks out back (from a DSM)
VW GTI front seats on custom rails
Toyo Proxes street rubber mounted on "pizza" wheels (good tread, but some dry-rot cracking)
Hoosier 205/50/15 race tires (not sure what model designation, see pix)
BFG Drag Radials (two, 225/50/15)
extra set of "snowflake" rims
Autometer Tach and Boost gauge
EGT gauge
Cyberdyne coolant temp gauge
NEW starter
NEW head gasket
spare timing belt included
Pretty rust free body. The pass. side floor was getting a bit rusty and had a couple small (1/4" or smaller) holes. I treated the floorpan with rust treatment and filled the holes w/ bondo
Ran a 14.0@97mph in the quarter on a shakedown pass with 14psi boost and an eyeball alignment. Then developed a miss and didn't run great at the '08 Challenge.
What's wrong with it, you ask? It won't start. After the Challenge it sat for many months. When I tried to revive it the starter motor would only spin the motor at quarter speed, "wuh-wuh-wuh", even while being jumped off a running vehicle. So I ordered a new starter. After many more months I finally got the new starter installed. And guess what? "wuh-wuh-wuh" it still only spins at quarter speed. It also doesn't seem to have spark. This is where I gave up.
I'd guess at the very least it needs new starter/battery cables. There didn't seem to be any corrosion on the starter's terminals or connectors, but maybe the wire is corroded/broken inside the insulation somewhere. I dunno. This car has been plagued by electrical gremlins since day one and I've done some hacky things to get it running. So I'd suggest it would need a new harness and computer and such to get going. I'd recommend a turbo minivan's harness and single underhood computer (check the turbo mopar forums for info on this) or a Megasquirt and you'll be good to go!
And it all can be yours for $800 Located in southeast PA: 19440
$2008 Challenge autocross:
http://www.youtube.com/watch?v=AO4B7r5ADpc
$2008 Challenge drag passes
http://www.youtube.com/watch?v=tDY7G-_UhP0&feature=channel_video_title
Start Fail (new starter, freshly charged battery, holding 10v while starting)
http://www.youtube.com/watch?v=EMiI4QoxWj0&feature=channel_video_title
Pulled it out of the garage today and took a ton of pix. Check my photobucket for 71 pix I took today:
http://www.photobucket.com/omniglhforsale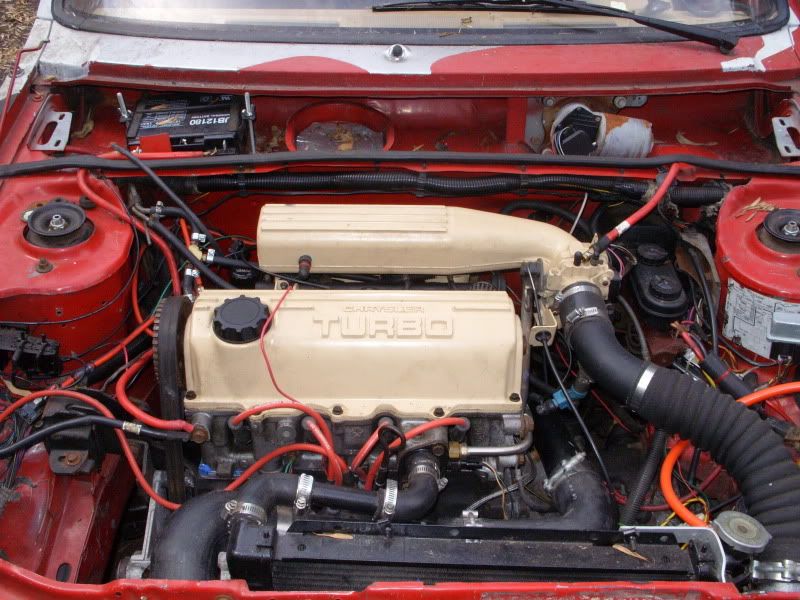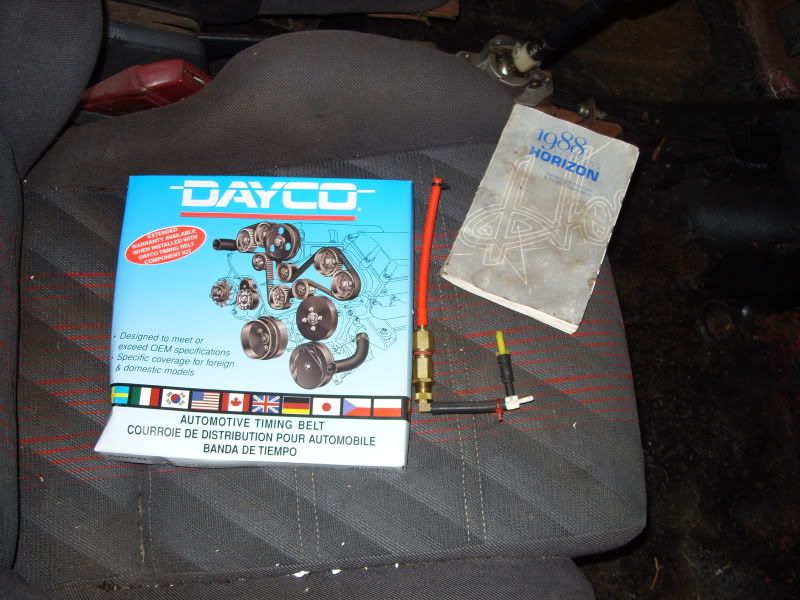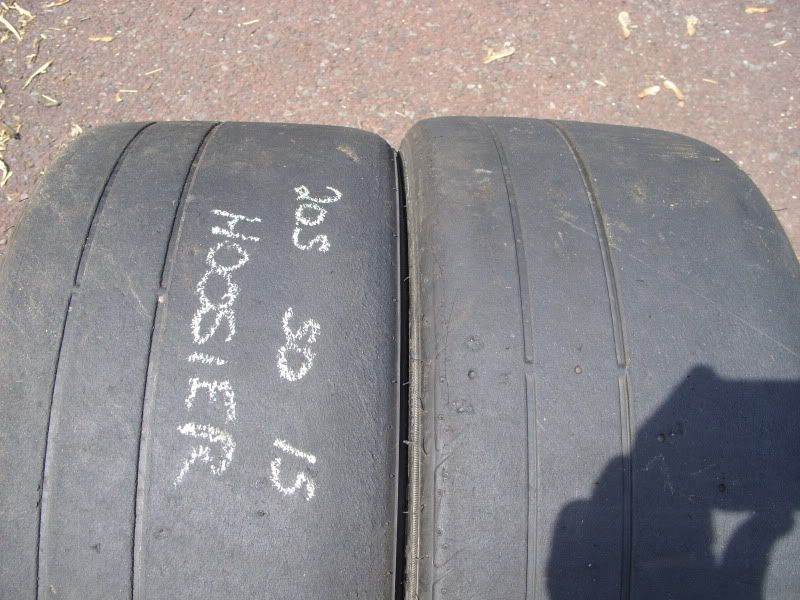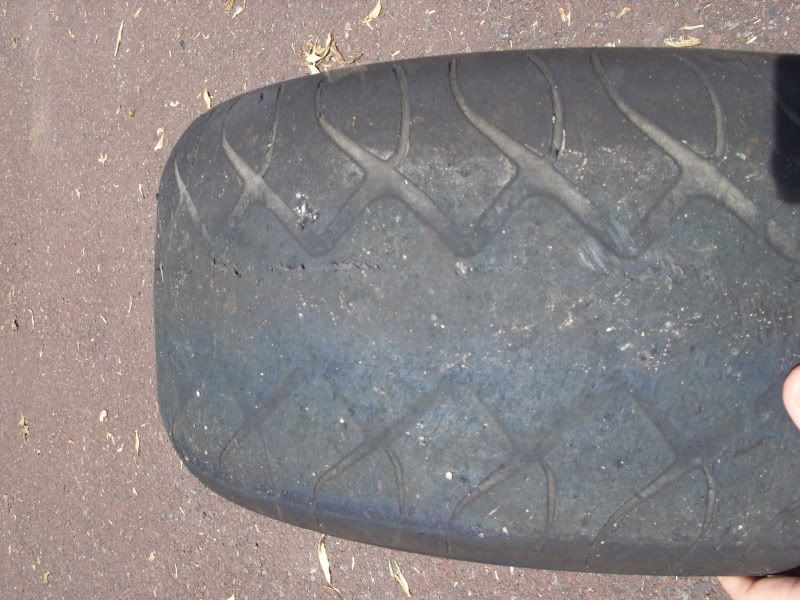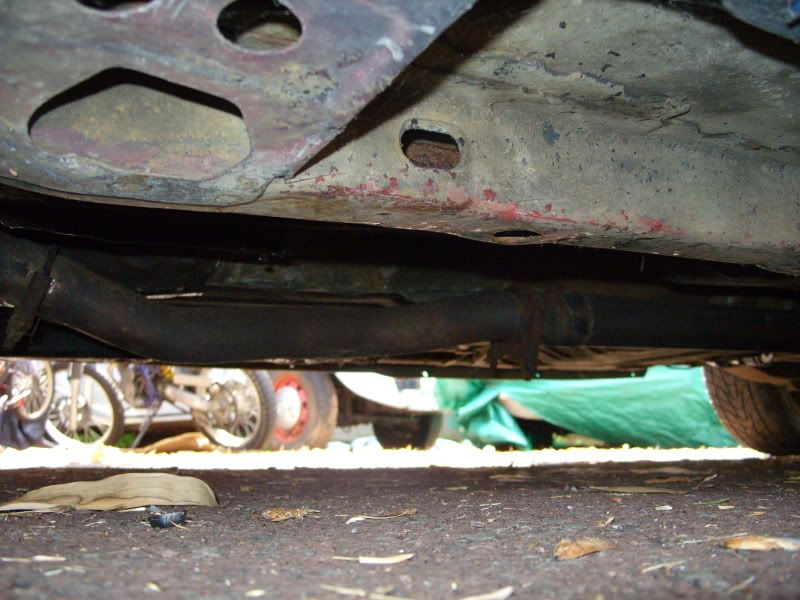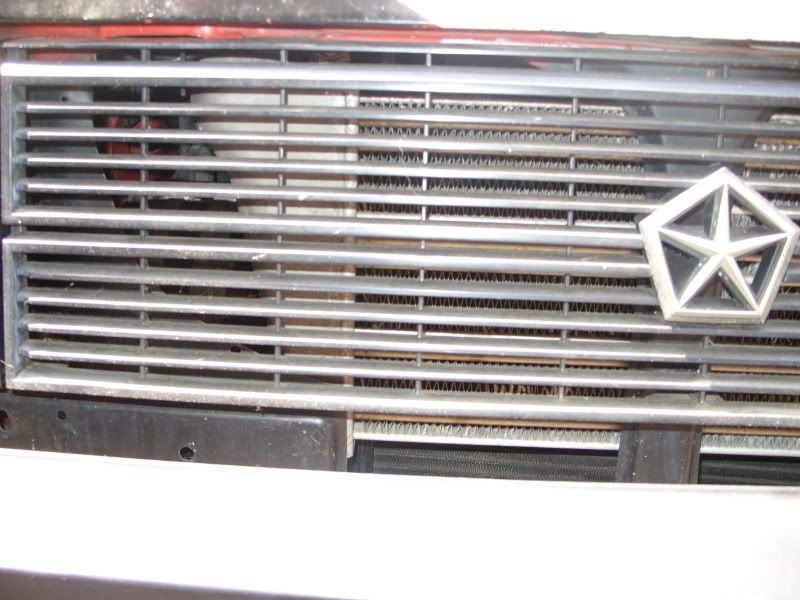 May 31, 2011 8:49 a.m.
That's a good deal, even if just for the parts alone!
May 31, 2011 2:07 p.m.
Hey man, long time no see! I hope that you realize that I hold you personally responsible for getting me into the challenge with "pinky" so many years ago...
I am definitely interested, but I would need a few days to put all my ducks in a row...
refresh my memory if you could... The omni is an "L" body and a similar vintage Caravan would be a "G" ?("H"?) body with little very little or no interchangeability for suspension bits?
May 31, 2011 4:43 p.m.
Hey!
Your thinking is correct, Omni is an L-body w/ little to no interchangeability that I know of...
Keep me posted,
Mike
May 31, 2011 8:04 p.m.
Mike,
Feel like pulling it south?
-Les
June 1, 2011 1:05 a.m.
The a-arms and front brake calipers/rotors from a van will fit the l-body, along with the engine, transmission, wiring harness, and a few other things. I have a whole piple of turbo dodge parts i will sell for very very cheap if someone wants them too.
June 1, 2011 2:48 p.m.
fastasleep wrote: Mike, Feel like pulling it south? -Les
Hey Les, All my vacation time is already booked up, so I don't think that's in the cards. You'll just have to come up and visit, and drag the omni back home w/ you.
June 1, 2011 3:05 p.m.
I tell ya what, if this is still for sale in mid-July, i will stop by and take it off your hands on our way back from Waterfest!
June 5, 2011 7:10 p.m.
PM sent... might have to check your spam folder...
June 13, 2011 12:09 a.m.
bump before it goes to ebay
June 18, 2011 7:28 a.m.
On ebay now, reserve already met:
http://cgi.ebay.com/ebaymotors/ws/eBayISAPI.dll?ViewItem&item=330578064233&ssPageName=STRK:MESELX:IT
You'll need to log in to post.
Also on Grassroots Motorsports
Birthdays