In reply to Ransom :
+100 internet points to Ransom. That's an amazing picture, thank you.
As far as the details. I'm enjoying going slow and looking at things. If I had done the logical thing and done a motor swap all of this would have gone to scrap. I can't think of a single car I've taken apart where I didn't grow to love at least some of the engineering details in it's construction. I lift my glass to all of those designers and engineers that made small contributions to making something as complex as a very simple vehicle. Beauty and reliability are appreciated.
I think I figured something out this morning before it started raining. I'm excited.
When I was painting the underside of the cab I came across this little guy. It has sleeve welded in the middle to prevent crushing. It's a very solid mounting point.
It's above the steering arm, but there's nothing that goes here and there's room, and in the Trucks show at the beginning of this thread, that's where it looked like the hydraulic cab lift was. I think this is my spot.
A hydraulic cylinder with a remote pump is the easy solution, and if someone finds me one for cheap I'm all about it, but I have a different idea. It occurred to me that GM trucks of roughly the 2007 vintage came with a mechanical jack that's shaped a LOT like a hydraulic cylinder. I know that because I took this one from my 2007 truck. I suspect all GMT900's have these, and here it is loosely propped into place. I think it needs to go a smidge lower.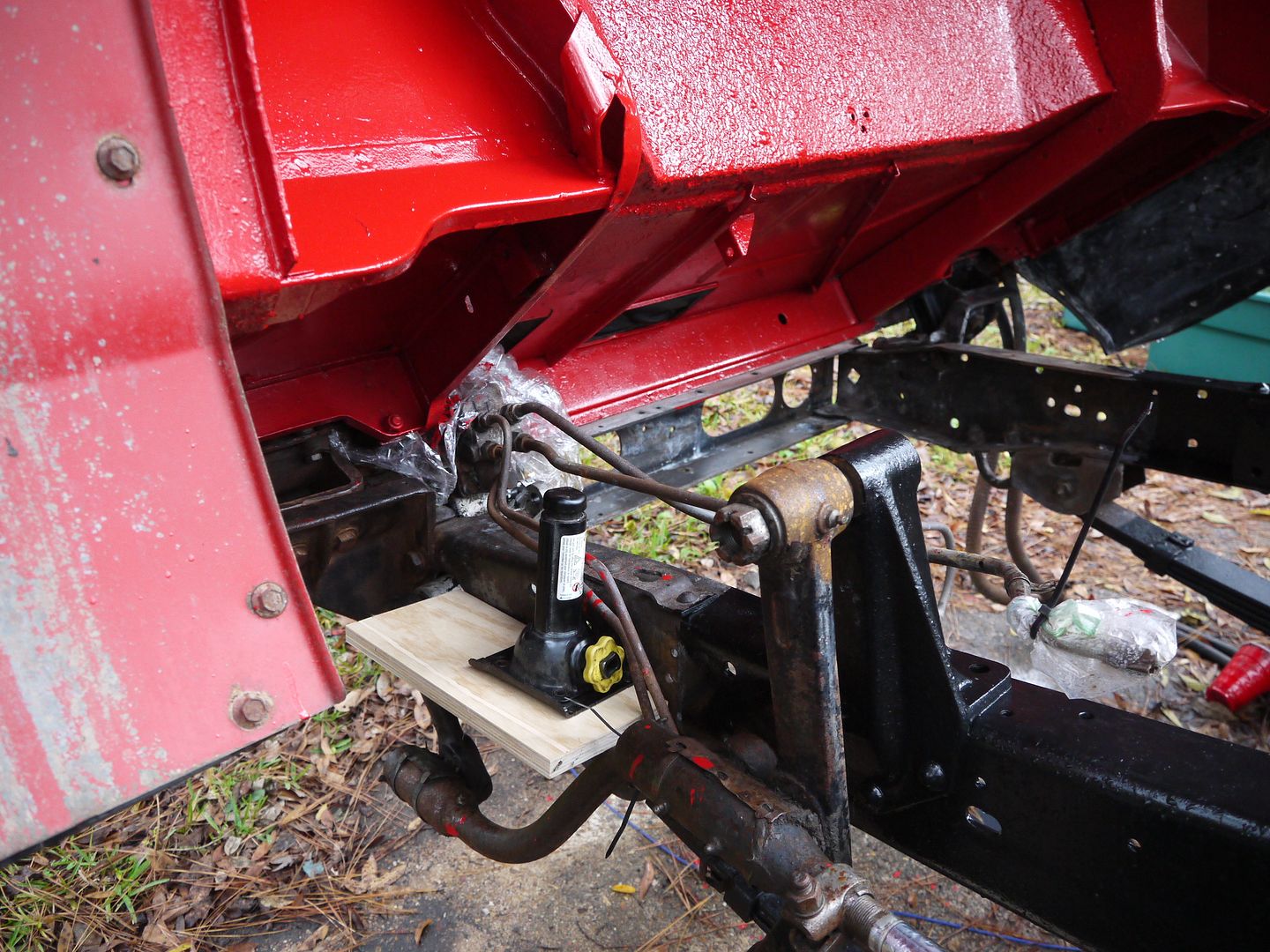 Which is fine because it goes WAY higher than it needs to with the cab in this position.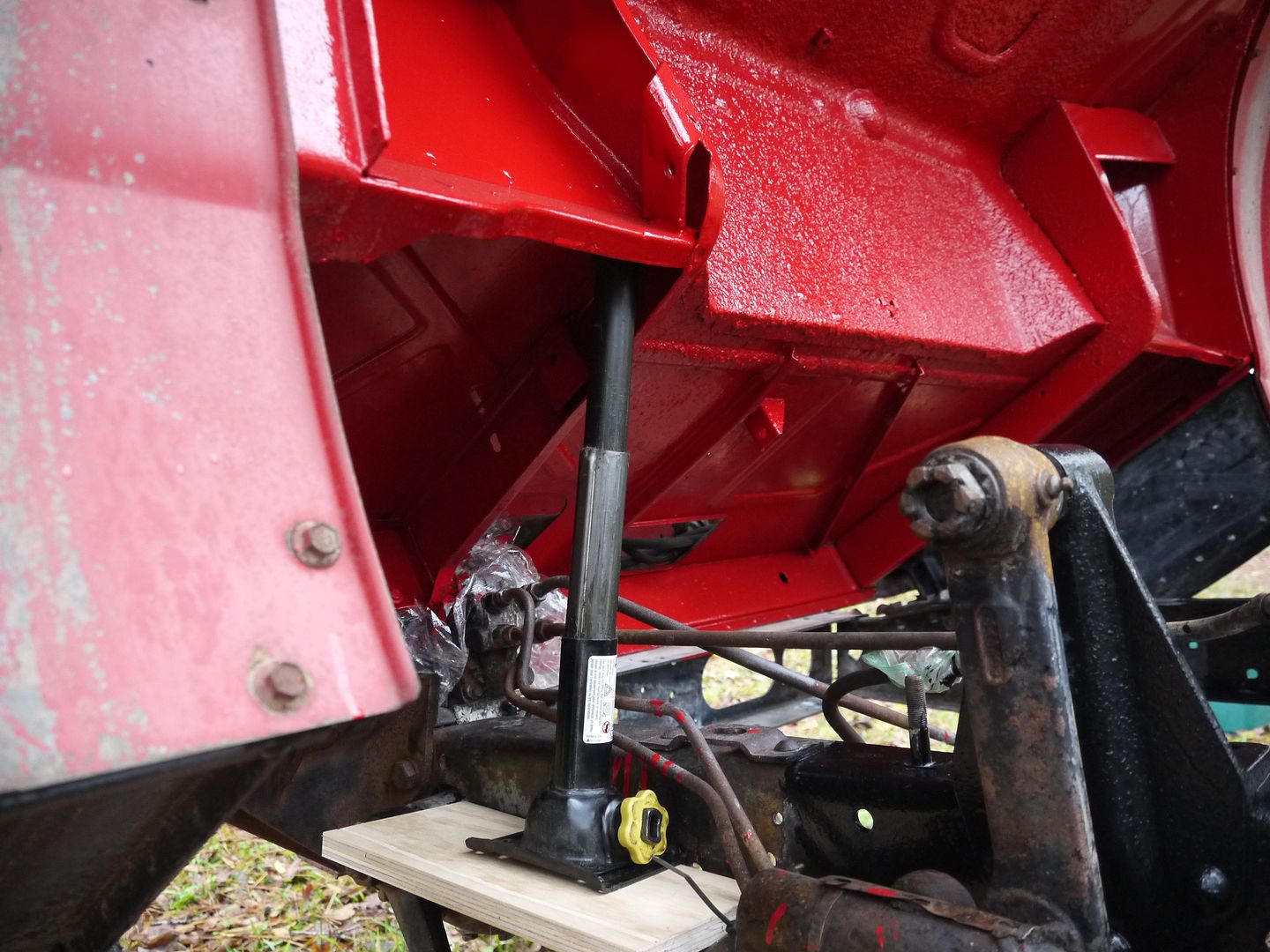 Time to get the welder back into shape.