Since we now have a proper build-thread section of the forum again, it's time to add the Fiat. The 'overview' can be seen in my garage and link to more pictures, but this will serve as the official thread with more detailed photos and discussion.
This project started a little over 2 years ago in 2010, and here was my original post about it with updates as I've learned information about what I had bought:
First Look:
Well after looking for the better part of a year, and passing on an 850 which proved to be too much of a wreck and unsafe to dolly I was close to giving in when my wanted add on CL landed me an email from a father/son 72 Fiat Spider project who had bought and thought it was previously amateur restored 6 years ago. The transmission popped 4 years ago and it sat in their garage until last year when they put a reman in from IAP (got the paperwork $$$!). By this time though the son was in college, father didn't have the time to deal with it and wanted it gone, same sad story. I checked the engine it's a 125BC000 ~ 1608 with a 32/36 DFEV Weber. The chrome bumpers were removed and the fascia filled and smoothed before the restoration respray (originally yellow in color), but I have all the bumpers and they're really nice (no rust) for 38 year old's and the chrome is still good. I'm planning on putting them back on sometime down the road. Believe it or not I got this at a VERY challenge price so I may just drive it down as is for giggles (still might someday). Anyway, time for some pics, will have more in Reader's Ride section: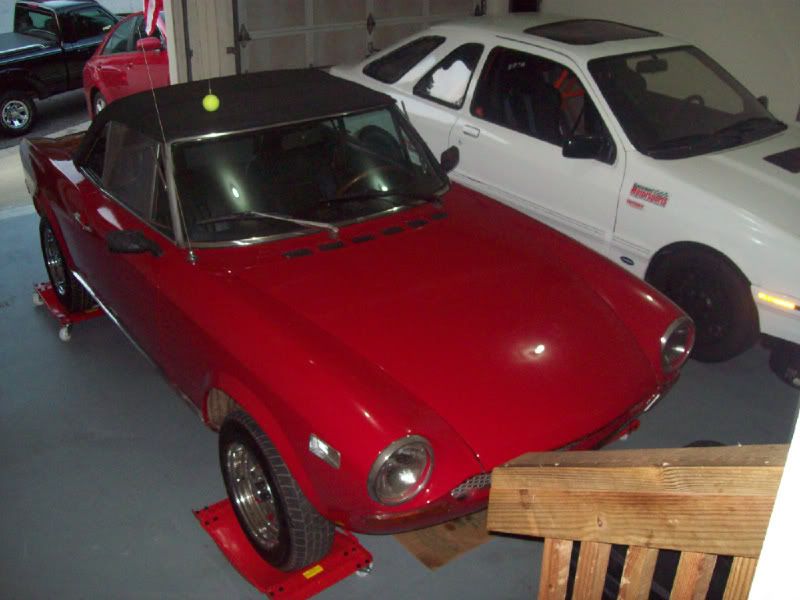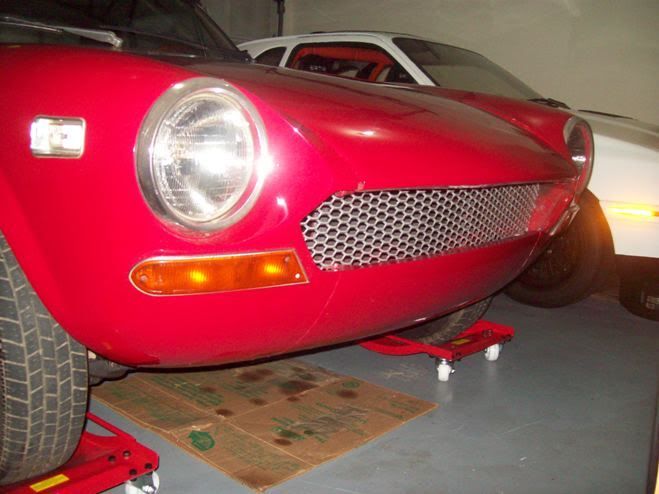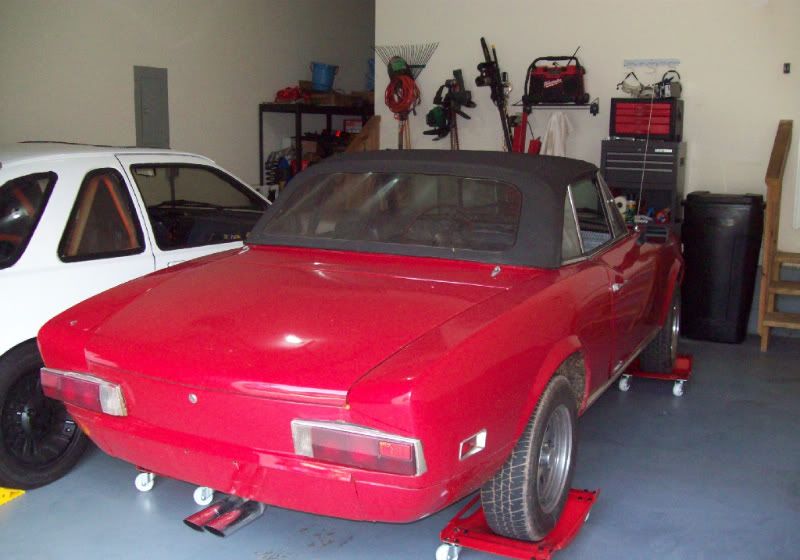 Anyone know what type of wheels these are? They are at least 2 piece as those little black rivets are indeed real fasteners.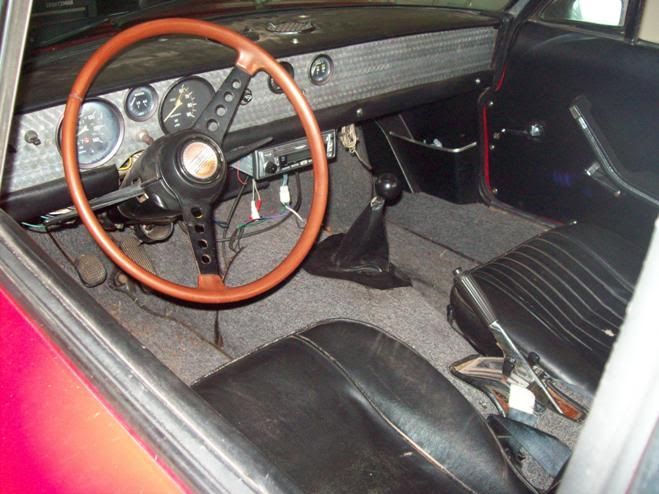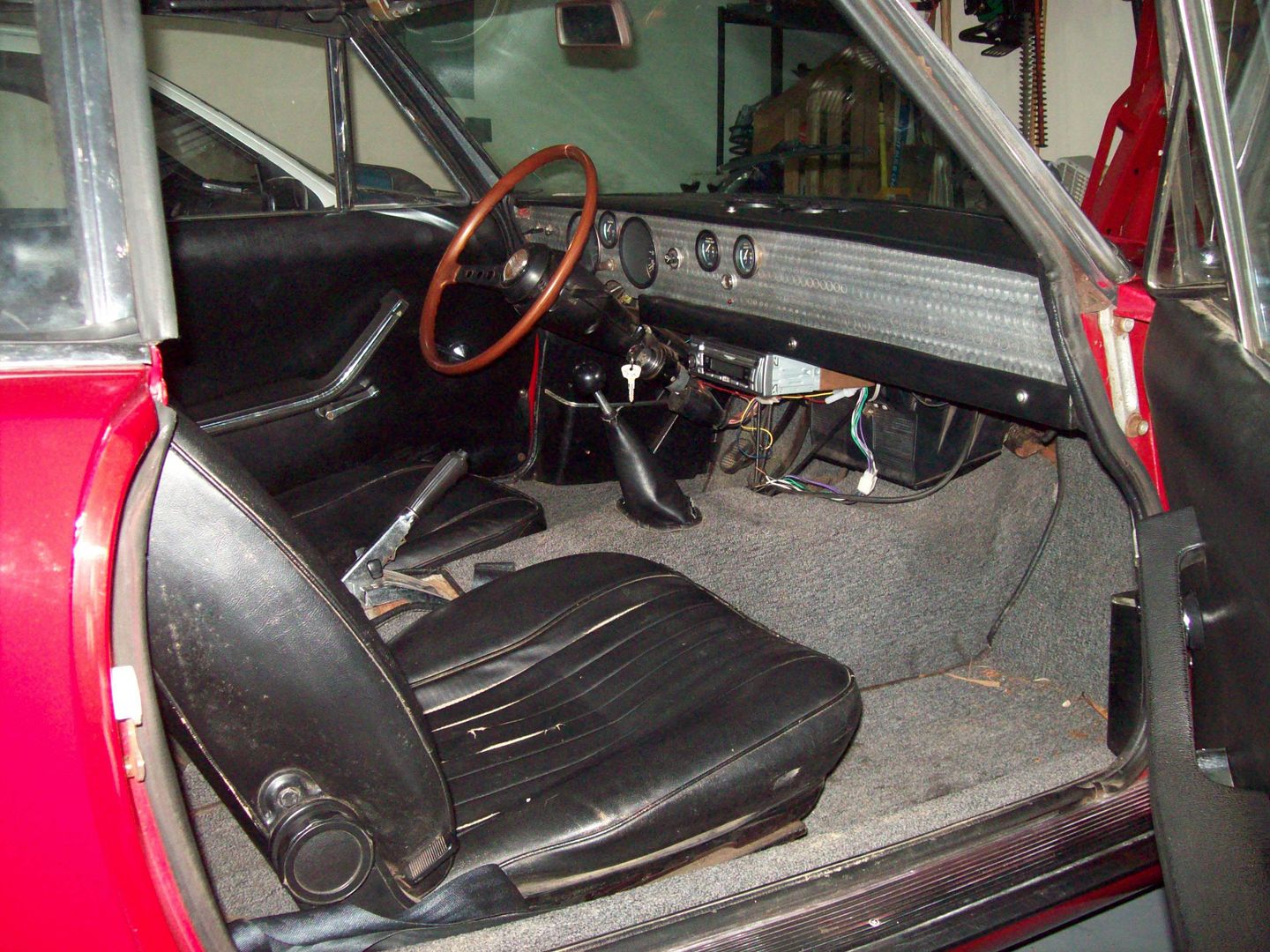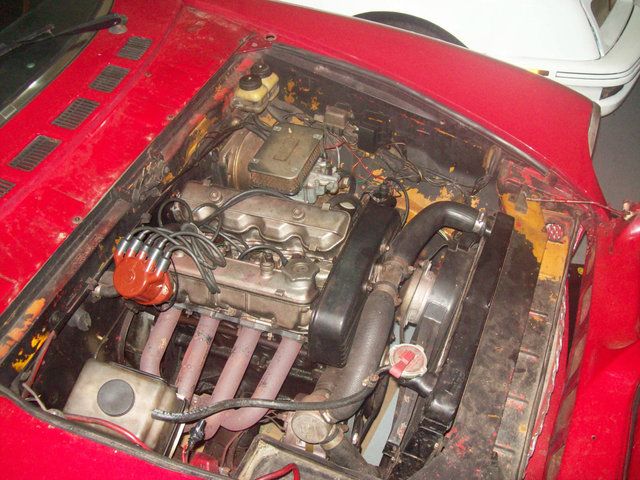 As I dig into the car, I'm finding it's more original (good upkeep / garaged) and less restoration at least the body, the dash is custom and the header is a pacesetter unit, there is some rust in corners but minimal, but the underside has been under body coated at some point in life and the pans are fantastic. The only parts that need help are the bottoms of the door. I've only found about 4 spots of bondo and it was to fill dents, two of which were on the hood, no real rust repair.