After several months, I was finally able to convince a very nice lady to sell her 1975 Triumph TR6 to me: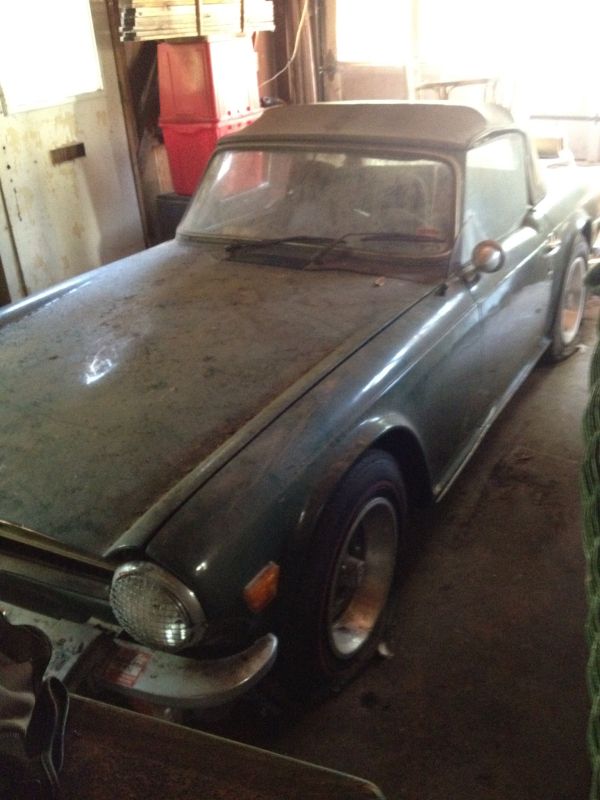 It has been parked in her garage since 1993. The body looks straight and rust free, but the garage was so full of other items it was tough to get a really good look at it. I haven't even opened the hood. I got such a good deal that the condition really doesn't matter.
The only thing I have done so far is to take the wheels off so I can get new tires mounted in order to get it home. I hope I can get it running again and drive it as a "beater" while I work on my Capri. After some casual research, I am leaning toward a small block Ford/T5 swap when the time comes. Who knows!
Three out of four hubs wouldn't turn. I soaked them in PB Blaster, and I hope that does the trick. I do have a big hammer in case they need a little convincing.
It should look great beside the race car.