In preparation for the 911 coming home I need to think about these guys.


For those of you unfamiliar with southern coastal wading birds, this is a yellow crested night heron. For some reason that I can't quite fathom, a group of these birds has chosen to make my yard their spring rookery. Sometime in the next few weeks, between 6 and 10 pairs of these birds will descend on my 1.5 acre lot and build nests. In their nests they will lay eggs and those eggs will hatch into these guys.


Yellow crested night herons suck as parents. They seem to lose between 25% and half of the babies that they hatch. Most of them die upon impact. Occasionally they survive the drop and I have the choice between letting them die, and raising them. If I let them die it hurts my soul. If I raise them then they eventually try to steal my scissors.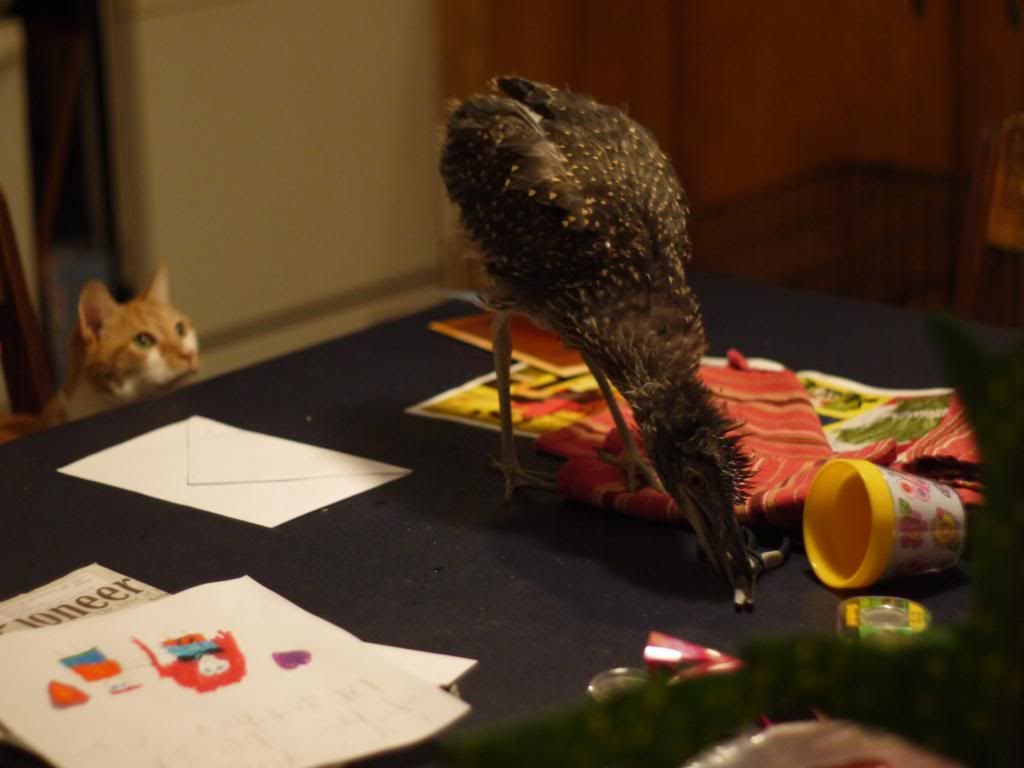 Which causes me to decide they are big enough to live outside where they decide that my cars are awesome places to hang out.


The huge downside to all of this avian wildlife is their diet. They eat bugs and worms and lots of things, but they prefer crawfish above all. For those of you unfamiliar with crawfish, they are delicious, but largely undigestable in their native form. The birds eat them, digest what they can, and deposit what's left on the cars. Like this.


Every morning for several months I will wake to several piles of semi digested crawfish on my cars. This is not an acceptable environment for the 911.