Y'all enabled me.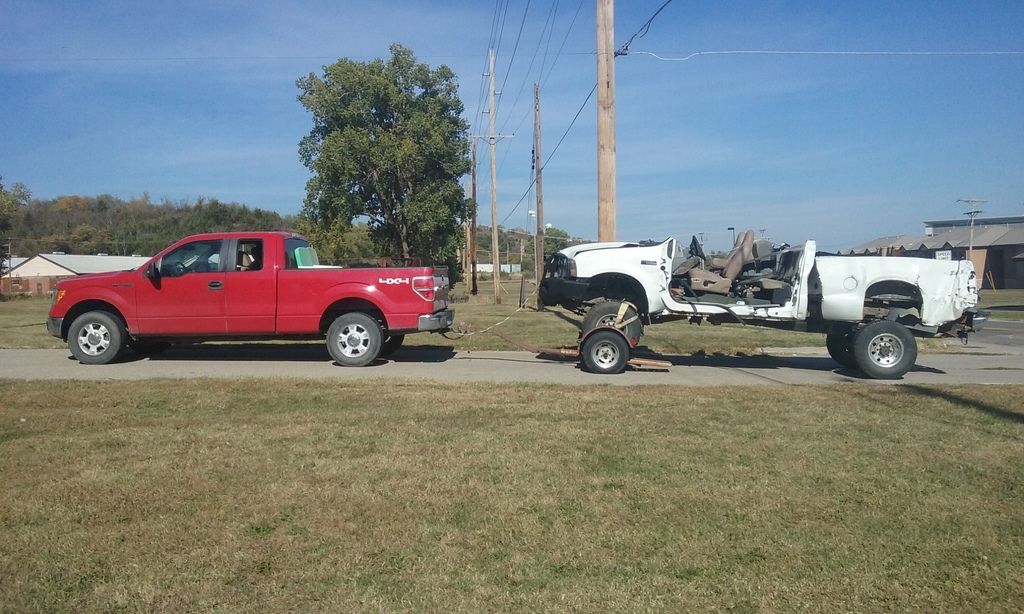 Picked up my BIL's wrecked 2000-something Ford F250 Super Duty. 5.4L Triton V8, 6-speed (granny-low, 4 gears, overdrive). $250, but only because its got a high-dollar front bumper he didn't feel like giving away. Runs and drives. Body is trashed. Frame looks good. One broken rear leaf spring. All four shocks and both rear brakes have been cannibalized.
My general plan is to rebody it with something for use as a winter 4x4, spring mud truck.
I don't really expect an "easy button", but I do want to have this big bastard on the road and mostly functional by Christmas. I'm going to be away with work for a couple of weeks between now and then, so it's going to be a bit tight getting everything done.
Thoughts on rebody options? Right now the front-runner is this guy.