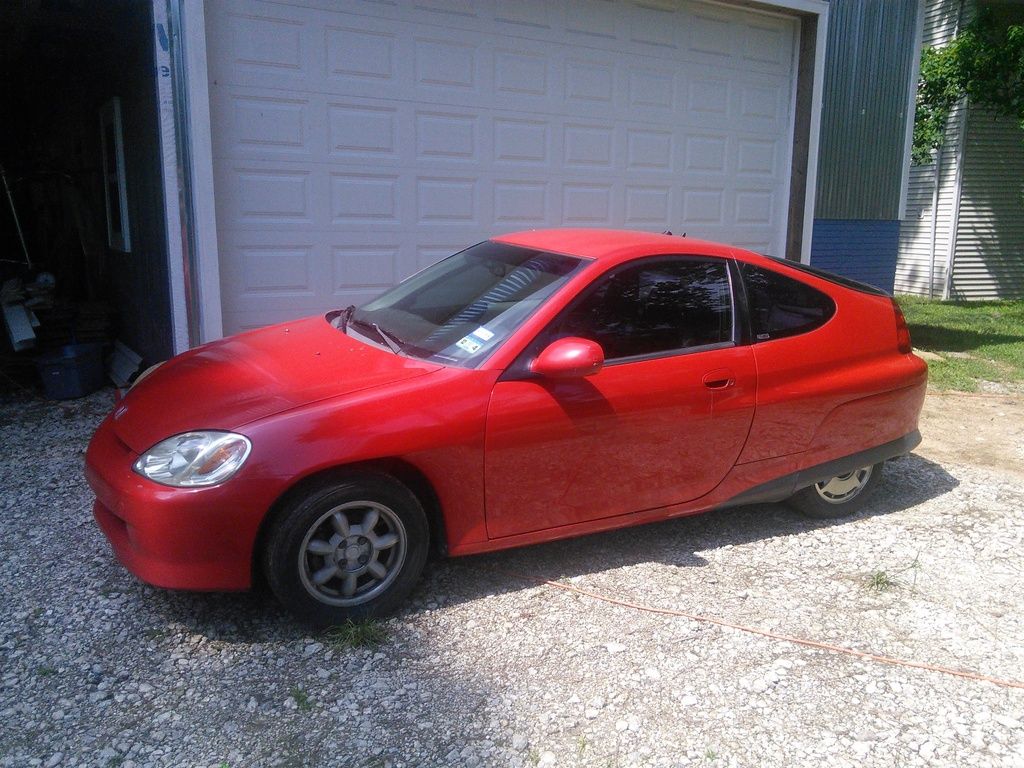 This afternoon Vigo dropped off a very interesting project, a running, kind of rough, 200O Honda Insight. It needs wheels and tires and a battery pack and a bunch of cleaning and probably other stuff. The end game is a reliable efficient car for Deucekid#1 to learn to drive. It's one of the few cars she's actually interested in, and that makes me happy. She's already decided on a name for her "race team" for the required year of autocross that is part of her learning to drive.
Teen Angst Racing. Whatever.......
So far all I've done is look the car over, lock the key inside, figure out how to slim jim it, and put the 12v battery on the trickle charger. Lots more to come.