The 2000 Swift is a car you know nothing about.
My current daily driver is a 93 Swift GT. It's a fun car, but not a great car. It's fairly modified, eagerly revs to 8500, makes all the right noises, and is generally a blast to drive. People who have driven it have all said the same thing. This thing is insane. The problem is, it rides like E36 M3, the windows don't always want to roll up-or down, the dash jumps all over the place when you're going down a rough, (or sometimes smooth) road, the front end intermittently sounds like it's about to depart, and the reality is, that as crazy as the car feels, it's not really all that fast. When you're in your 20's, all this personality in a car is a good thing. I'm in my 50's and looking for something a little more comfortable.
Enter the grocery getter (pics from the actual sleazy used car dealer ad)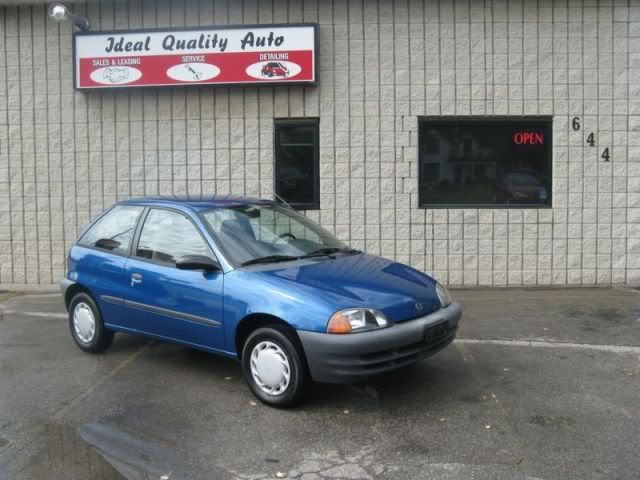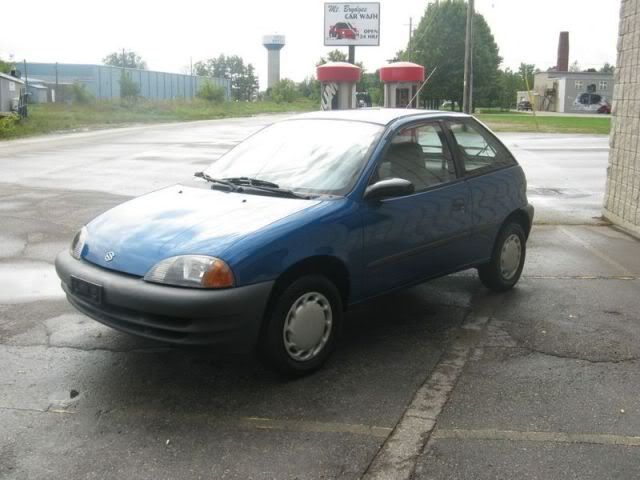 In 95 Suzuki and GM (Metro) released the new body style on the old platform and fixed all the little things, actually building a decent little car. They ride nice, they're quiet, the windows and wipers actually do what they're supposed to, and the build quality is much better. This body style seems to be love it or hate it. I love it. In 98 they came with the 1.3 16V motor available everywhere else in the Jimny and Baleno (Esteem). 79 HP at 6000 and 75 lb/ft of torque at 3000. They're a good car, but whoever said it's more fun to drive a slow car fast than a fast car slow wasn't talking about this car. With that power and the 4X4 stance, they're commuter for sure.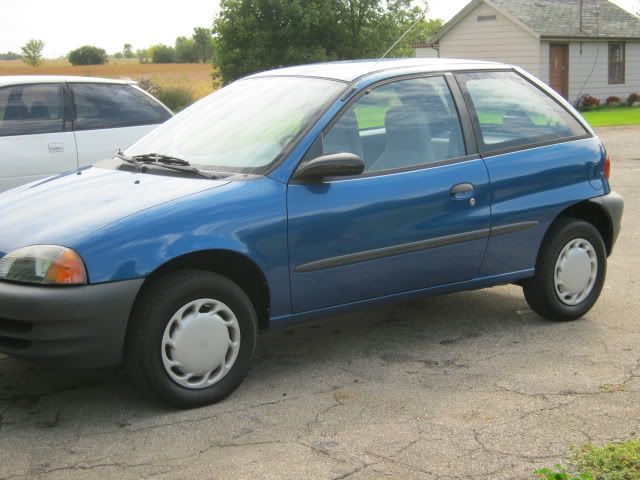 This thing IS low mileage and clean. I've missed out on a few like this in the last few years, so even though I wasn't crazy about the colour, when I saw this one I jumped on it.
More to come.