hey everyone - long-time forum enjoyer, not-very-often poster. inspired by the cool cars people daily around here, plus the recent crop of rallyx threads, kind of gave me a kick in the buns to do something with a thread of my own. so join me, won't you, for a story about the WRX's forgotten little brother that does the mundane stuff all week but gets to sling dirt on the weekends.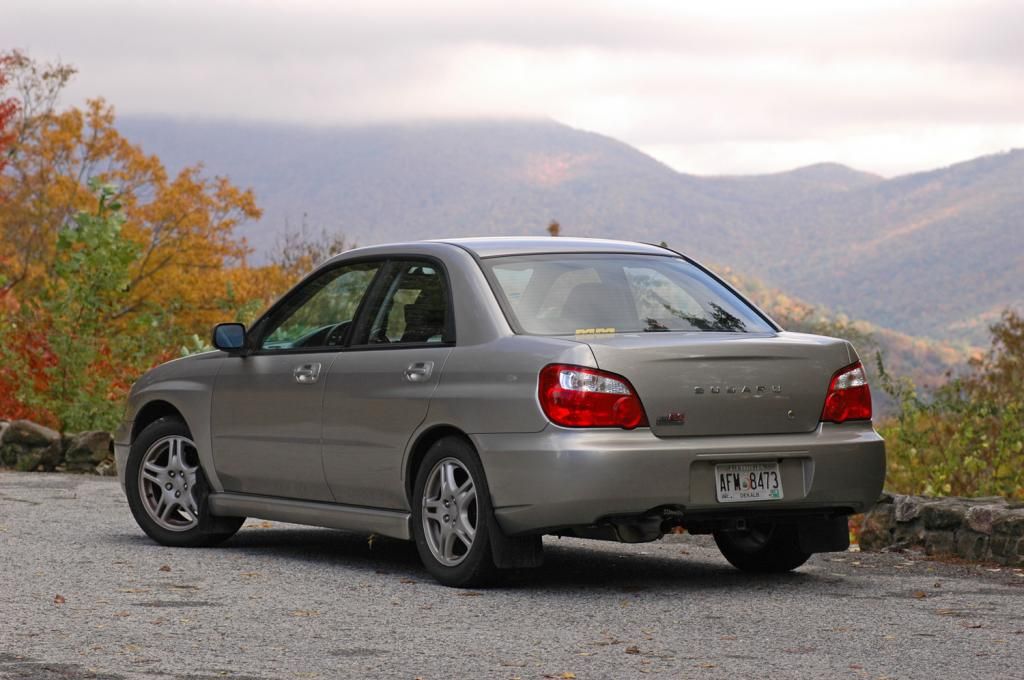 some background might be useful. its 2007 and my beloved '99 Audi A4 1.8T has just punted me right in the cash 'n prizes with a monstrous repair bill due to an engine issue that went from problematic to complete failure (long story). Wife was ready to stab me so I needed something different....a car that was big on fun, simple, affordable (under 15k), could take a beating but still be reliable and was small enough to be tossable, while still being big enough to be decently practical…all while getting good highway milage since at the time my daily commute was 40 miles through Atlanta's finest I-85 E36 M3show.
I have ALWAYS really wanted a WRX – bad, ever since their debut in 2002 and despite their flaws I had the hots for them. but I knew the gas milage would kill me and insurance wouldn't be fun. on a whim, while looking at local WRX's to daydream about, i turned over a classified ad for a 2005 Impreza 2.5RS. i didn't even know they made them after 2001 (the classic style that everyone knows) but the price was fair and the mileage was nice and low. after doing a little more research i found that they shared a lot in common with the WRX but had a few attributes that really worked to my advantage, so i decided to call the guy up and see what this car was really like. it was really a peach - original owner, nice guy and enthusiast, who drove it to work and back to keep mileage off of his faster toys. after a thorough test drive and a little negotiating i drove home with my new-to-me RS, still just a young'in with 26k highway miles on the odometer. It currently sits at a little over 117k and to this day the previous owner and I are still friends.
and so that brings us to today...its used just like any other daily car. drive to the store, pick up my kid from preschool, home depot runs, covered in door dings and bird poop. its been on a couple great roadtrip adventures and has been through some equally grueling traffic and weather. pretty much never misses a beat, still on the original brake rotors and clutch. however, the real fun started in 2012 when i finally gave rallyx a shot with the good people of the Tarheel Sports Car Club...and never turned back. I've enjoyed autocross in the past with the RS but it was forever doomed to being critically underpowered and overweight in its class. But rallyx...it was meant for it, it begs for it. my driving style suits dirt better anyway, so once i figured out how to drive the car on the loose stuff it was just a complete riot. the RS truly is a dirty daily - farting around town all week only to eat up fistfuls of opposite lock on the weekends with rooster tails a-sprayin'. I guess the point of this thread will be to go over some past mods that made a big difference in fun and performance, some stories, and also a current log of shenanigans for anyone interested in these neat little cars.