So I bought this thing forever ago as a fixer upper for $1500 with 127k. My original plan was to flip it after doing some body work on it, but shortly after buying it my daily blew up, and got replaced, then that one blew up, and after the third one blew up for a second time a while back I finally decided it wasn't worth me having a second econo-oriented daily. I doubled down on the old Chevy and ran another 100k on the ODO towing around dead daily's and general DD use.
I'm really only posting this to prove Uncle Ben isn't being ignored, he's just waiting in line, because the spot in my driveway where Uncle Ben will get his transplant is currently occupied by this...
A stalled out flatbed build intended to replace the royal fubar that is the bed of my truck.
In the last few months here rain has been just frequent enough to keep a nice patina on the trailer all the time. Last month I spent a few days with a wire wheel cleaning it up to finish some welding and try to get it primered. You can see how well that went. lol
Anyhow, cleaned off we have this.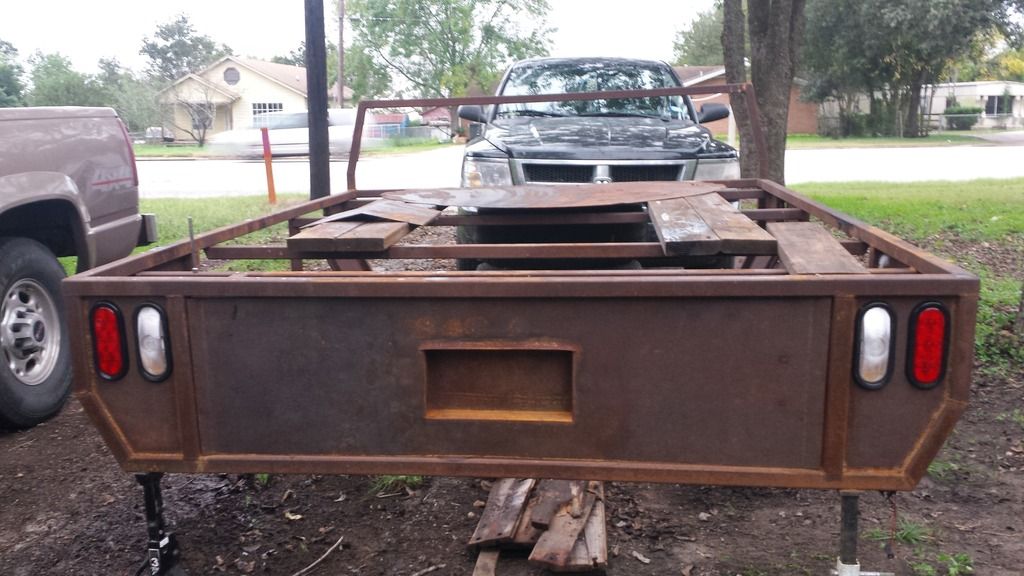 It's mostly 1-1/2" x 1/8" square tube with 16ga sides.
I made doors and plan to build storage compartments in the sides.
I'm planning to completely redo the side doors/hinges. I mistakenly thought 16ga would be heavy enough. The square tubing on top in the first picture is for making frames for this goal.
The center section in the back is also hinged for the same purpose. I have the latch hidden inside the pocket for the licence plate.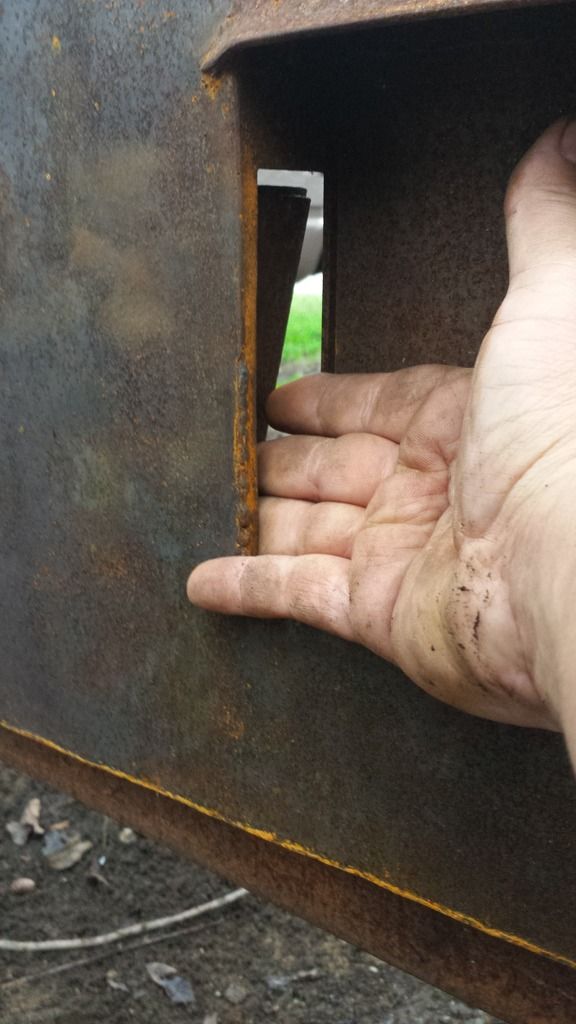 The rear door is hinged in a way that the door swings completely clear of the back of the truck.
Anyhow, I've prioritized getting this finished and on the truck so I can get Uncle Ben home and start cutting out the unwanted parts. I'll have updates and more details soon.
Oh, and I guess I'll try to take a decent picture of the truck itself.