This is my 91 Saab 900 non terbaux.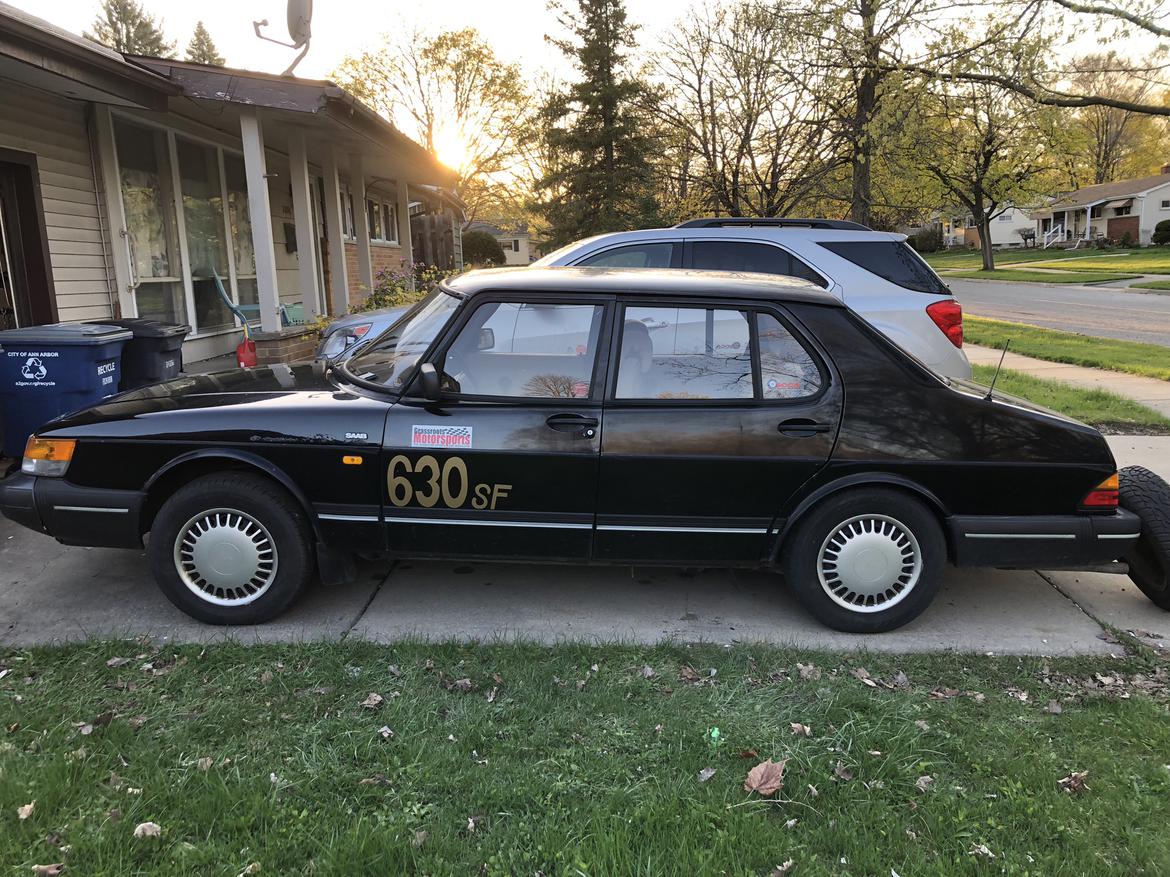 I've had it for three years now I guess. A good few (mostly) trouble free miles were put on it. Then it sat for close to a year. Then last month it was brought out of the cobwebs to rallycross!
And it did so rather admirably. There were a couple things that needed to be addressed before that event, but time/parts/money availability put a damper on that. So yet again with the help of friends here and a handful of panicked emails (from me), those items were kludged together and worked.
So I actually have to work on the car now, hence the build tread.