Abby and I ran the 240v circuit for the welders and got nothing. Checked my breaker and had nothing. Pulled breaker and my box was missing the last lugs for the breaker. berkeley. Picked up a new box at lowes.
Now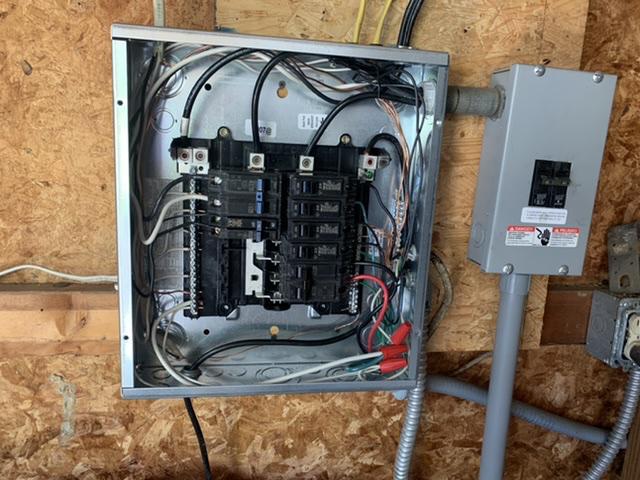 probed everything and.... half my new breaker for the welder circuit is bad. berkeley. Brand new. Ordered another one. Few staples to finish up and i have a new panel that has room for more breakers although I don't really need any. Maybe i'll get a tool that needs its own.

so for now i wait. Will keep plugging away at organizing and cleaning.