I am preparing to be shopless/computerless/ moving/ changing jobs, etc. In short, I'm shaking it up a bit. There is a fair chance my beloved Starlet will go to the back burner while I get this rust bucket on the road. The fact that this, my primary build is now closer to being roadworthy than my "quick and easy build" has everything to do with my waffling. Regardless, here it is. Probably still, the most expensive non-operational vehicle I have ever had;
In February '06, I bought the most unloved Austin Healey Sprite I could find. From MICHIGAN. To say it was rusty would be an understatement This is as close as I could come to a before picture. I was still using disposable kodak cameras with real film back then. Once I can find them, I'll scan some grainy pics from even further in the past.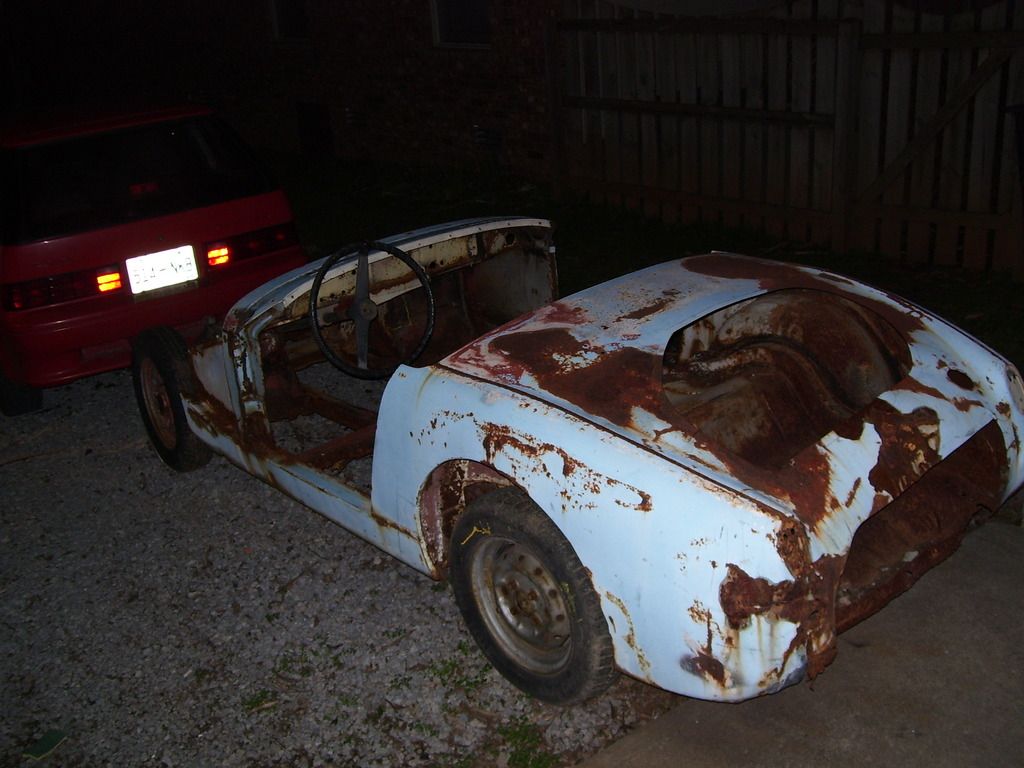 First thing I did was a tow bar. Then started cutting.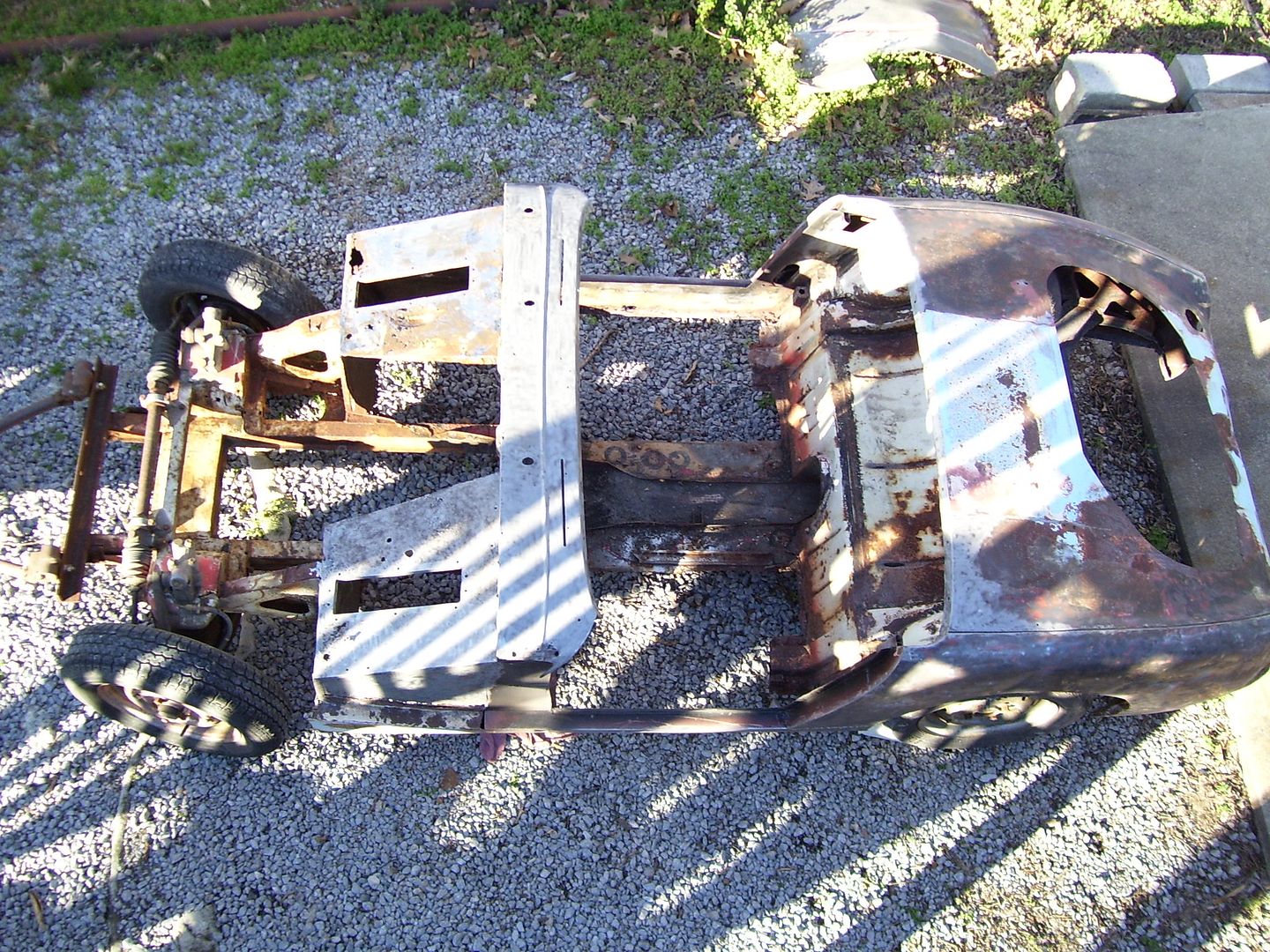 Some of you may recognize the tow rig from my other build threads. Back then, it was under my brother's care.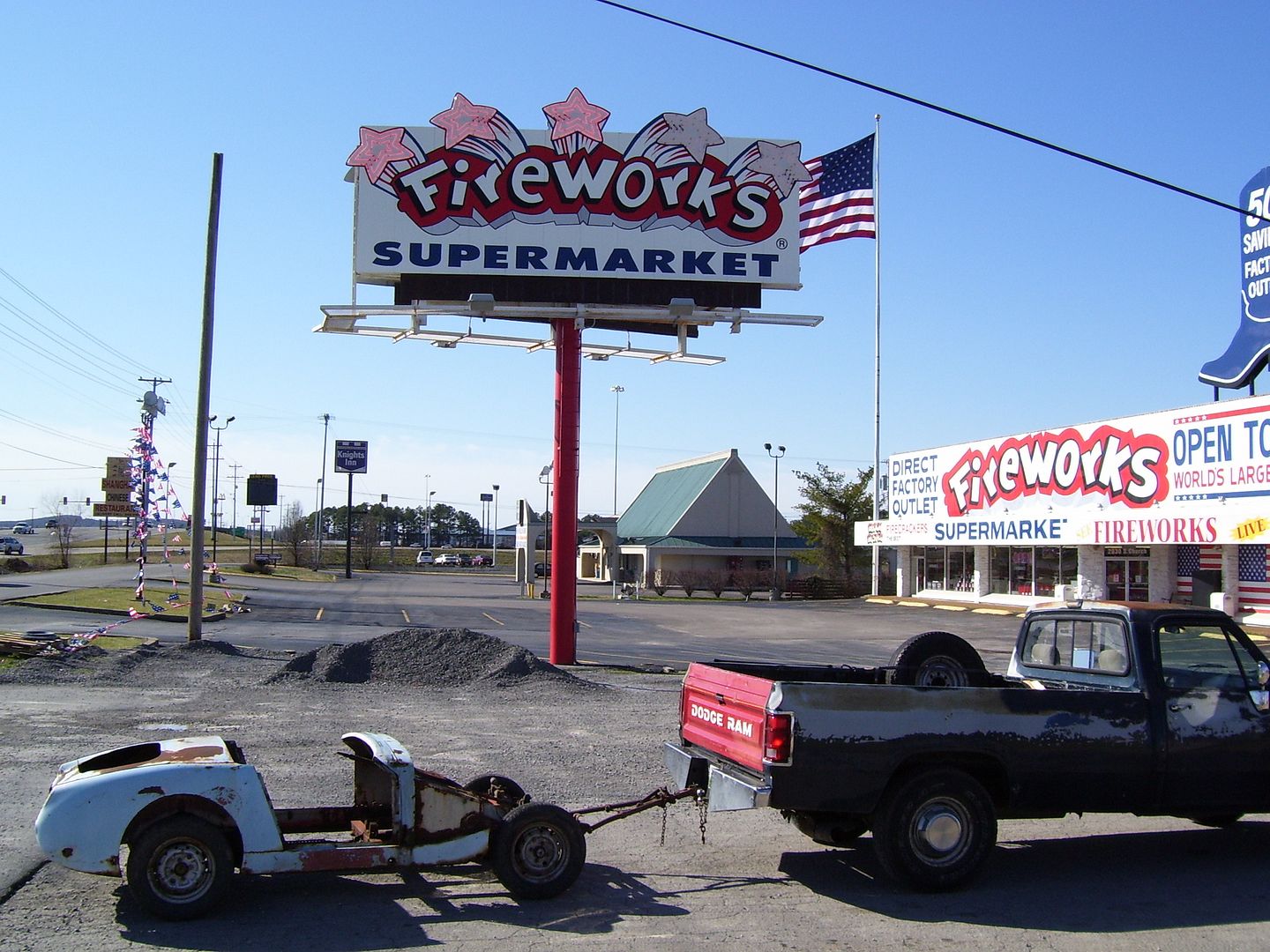 With this setup, I could get it back and forth from work, where I had air, A plasma cutter, welder, forklift, and all other kinds of fun stuff.
First thing, I gutted the doors down to just shells, and welded them shut.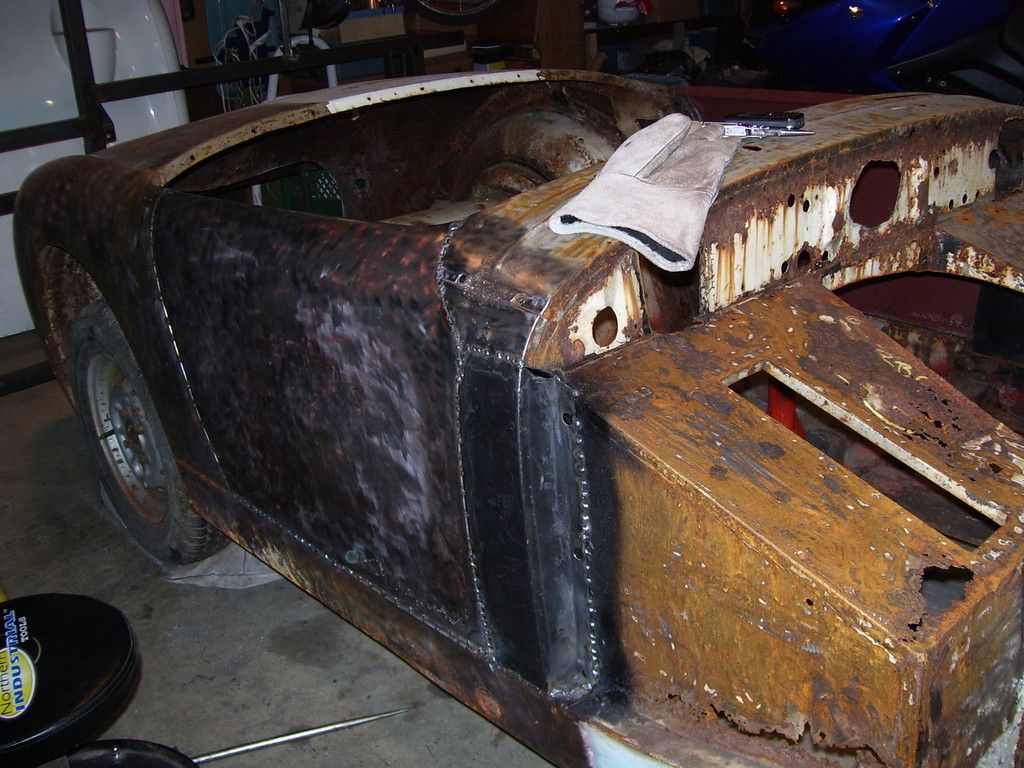 I was so impressed, I took a glamour shot.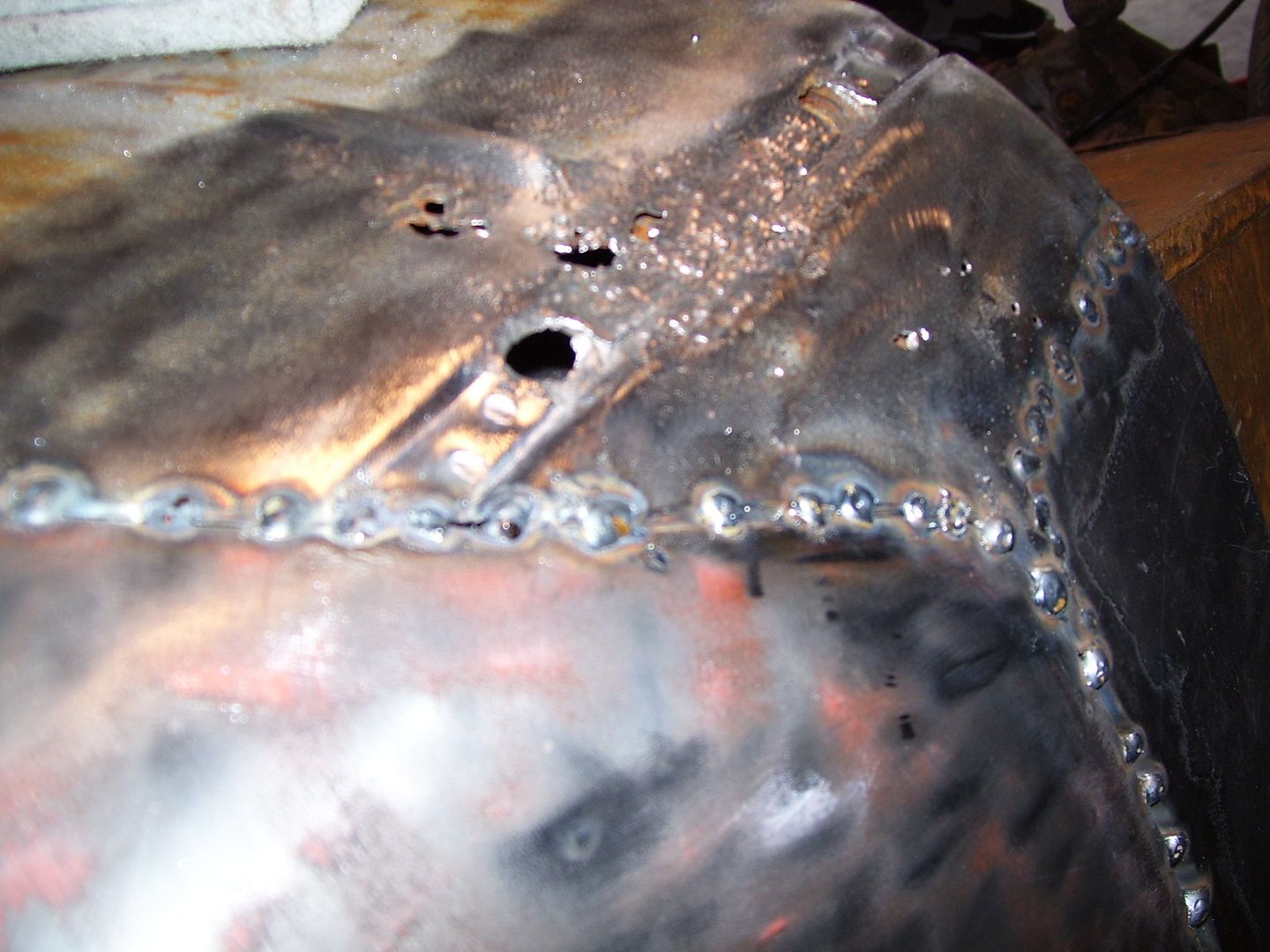 Note, if you will, the new A-pillars.
Gratuitous rear 3/4 shot to flesh out the build thread, as well as some HOBART product placement.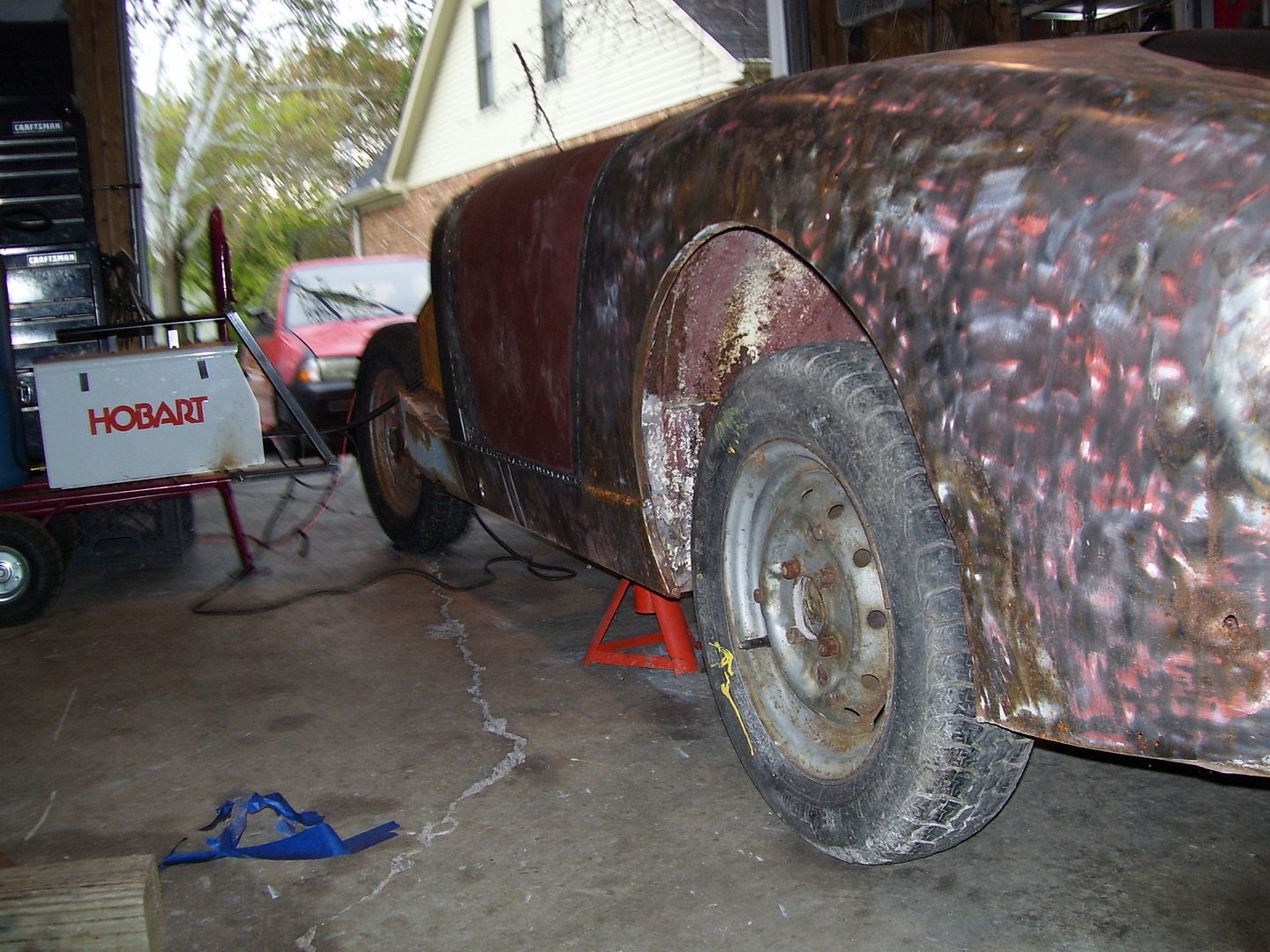 Meanwhile, I began a frame inspired by the stock one, only with 100% more 4AGE and T-50.