Here is a little project I am working on.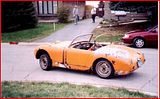 Upon further inspection, the entire car had been covered in roofing tar.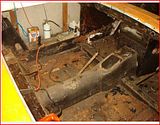 Edit: if anyone knows how to insert larger pics from Photobucket, let me know. If I click on the Photobucket image to get the larger pic, it wont give me the image information.
So, off to the metal dipper we go: