March 25, 2017 4:47 p.m.
Let's back up a bit. A week prior to purchasing the Subie, I owned a 1996 Miata that I had put a ton of work into. I had replaced a quarter panel, repaired rust, painted the entire car, installed a roll bar, restored the interior, and more. (Perhaps that would be another good build thread to share.) Here's a pic:
Anyways, I decided I needed to thin the herd and clear some space in the garage and driveway. Since the Miata was the only car that didn't need work at the moment, I sold it. In a bout of seller's remorse and with a tidy pile of cash burning a hole in my pocket, I pulled up Craigslist as I habitually do. Literally the first ad for a car with a manual transmission was the aforementioned STi. Talk about impulsive.
The seller was a very nice guy who told me he simply didn't want to mess with the engine. I was told he heard it knocking, drove home and parked it and it hadn't run since. There was some obvious cosmetic damage - the front bumper cover was cracked, the rear bumper had some paint damage, the wheels were very gouged, and there were some small dents and scratches scattered around the car. However, he did have all the service records and the car was relatively unmodified - rare for these Subarus! Without starting the engine, we came to an agreement on the price and I was the (proud?) owner of a car I had secretly wanted to own since high school.
After getting the car towed home I had some friends help me push it into the garage. The three of us really struggled to move the thing...this was probably an indication of how long it had really been sitting. I hooked up a battery charger and just walked around the car and stared at it for a while.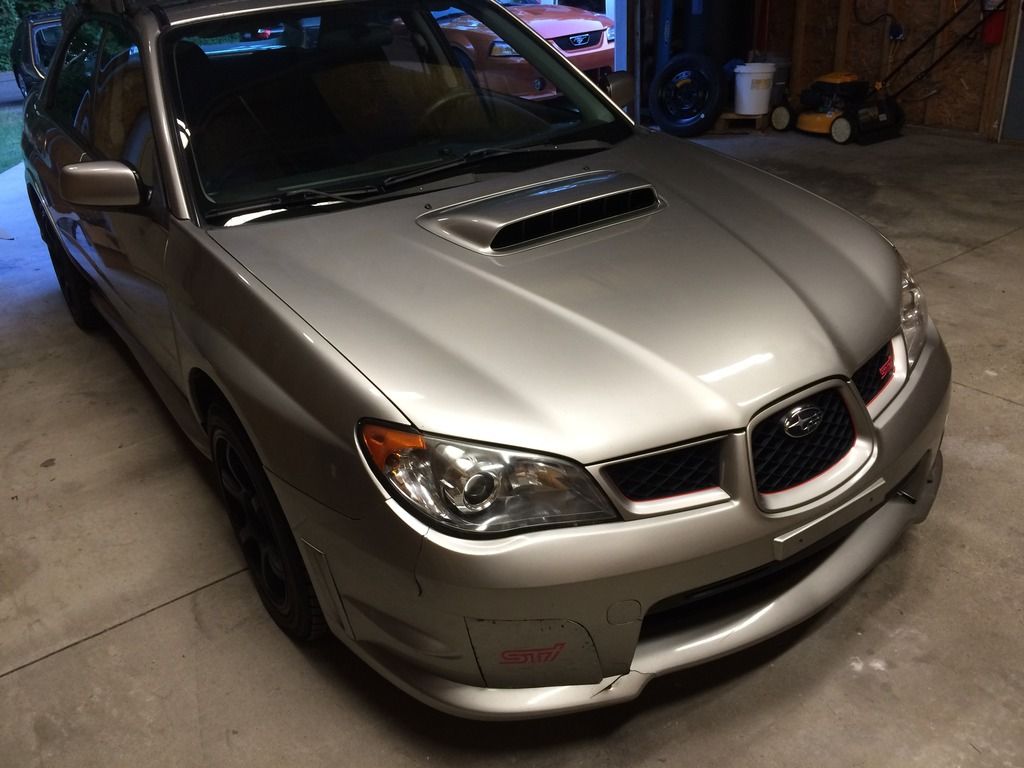 Unfortunately I had to immediately leave town for a work trip, but I was able to start formulating a plan of attack.
You'll need to log in to post.
Also on Grassroots Motorsports
4 hours ago in News
The goal is an even ton.
4 hours ago in News
Ready to race!
5 hours ago in News
Buy one of our favorite Q-ships.
9 hours ago in News
We're taking our sim-racing game to another level.
10 hours ago in Articles
I just spent 10 days in one of my new favorite cars: the 2017 VW GTE.
1 day ago in News
Wing, flares, V8 swap and more!
1 day ago in News
Today's special.
1 day ago in News
Another forum member put it best: "This build is absolutely mental. And I mean that in the best possible way."
1 day ago in News
It looks cool, matches our cargo shorts, and makes little sense.
1 day ago in Articles
This year's Concours d'Lemons celebrated two cars rarely associated with the glitz and glamor of Monterey.
1 day ago in News
Meet some brown '70s awesomeness.
3 days ago in News
Acura yesterday unveiled the new Acura ARX-05 prototype race car.
Birthdays