Pulled the mazda out to do some work on my DD and the nice weather gave me a chance to wash the rx7 as well. So I got the car all clean! Doesn't look to bad but much better than covered in mold! I did have some trouble with the rear hatch water wasn't draining from the drivers side. I used a coat hanger and ran it down the drain pipe and flushed up all the crap that was blocking the water from draining.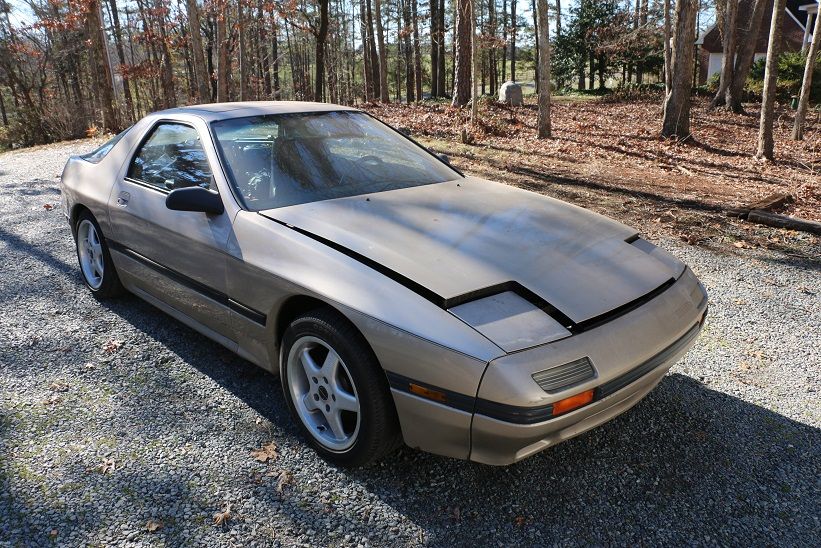 Liking the wheels more and more!
The motor mounts are also in the mail so im hopping to see them next Tuesday (if USPS keeps to there delivery date). I still have SOOOOOO much to do before the motor goes in but I do plan on test fitting the motor once before I paint the motor and under the hood. So as of now I still need a Aluminum Radiator (think Im going to use this one -Aluminum Radiator- looks similar to the granny speed one same size but no brackets but $200 cheaper), a clutch, carb, air cleaner, oil catch can. That's all I can think of now but I know im missing something.