Finally a) got a reasonable amount of work done and b) brought my camera upstairs to upload the pics, so I guess I can now start a build thread.
The back story - I showed up for my first autox in a bone stock, only 10 years old at the time, 89 Civic. In addition to being quite sure that I was about to show all of these fools what was what, I also took the opportunity to oogle some hardware. And while I was neck deep in the late 90's Honda scene, I saw Rich Shafer's grey widebody Trans Am and was moved. Then I heard it. Then I saw it run. While I was not ready to abandon my Honda just yet, that car made an impact on me that would last. In fact, I would later joke that the Snot Rocket (same 89 Civic that started off as an ES car) was as close as I could get a Civic to being a CP car. Fast forward a few years and when the S197 was released I fell in love. I love the 1st gen mustangs and here was a car that captured the essence of those, but benefited from 50 years of advancement in technology. I would have one.
Fast forward to last year and I had sold the Civic, ready to move on and finally build me a CP car, and I wanted to do it with the S197 Chassis. For months I scoured every craigslist this side of the Mississippi and finally found the right car just an hour away. Marcus Merideth had told me I wanted to get an '07 or newer, as the updates made for the GT500 were present in all of the chassis, and were well worth the marginal increase in weight, in the chassis stiffness that was improved on this already stout chassis. The one I found was a 2008, which started life as a manual transmission GT. It was purchased as a SEMA build by a now-defunct company. They wanted to go wild on the engine, so it was turbocharged. They wanted a widebody, and told the body shop to make it happen. A month prior to SEMA the car was "done", they were tuning it on the dyno, and popped the motor. As they were unloading it back at the motor shop a fist sized chunk of bondo fell out of the quarter panel. The widebody had been created 100% out of bondo. So, a few short weeks to SEMA, blown motor, trashed bodywork, and they punted. Pulled most of the aftermarket parts off and put them on another new car, and pushed this one into a corner with only ~800 miles on the clock. And there it sat for several years. Company closed, and I bought it from the failed entrepreneur. For the past year, it has gotten the occasional wrench session, but that time has been spent mostly collecting parts. At some point, the parts pile gets deep enough though that you kinda have to build it, and that's where I am.
The day she came home, pre-paint.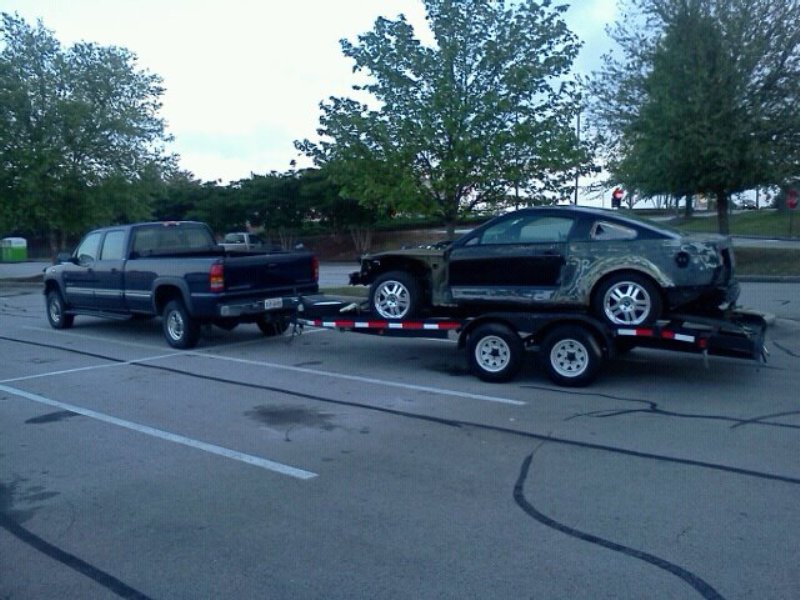 10 minutes later, rattle canned in the HD Parking lot. This was 90% to stop rust and 10% because I was embarrased to show up with it at home looking like it did. One color helped, even if the body still looked like E36 M3.
Some of the Previous owner's sins. There is fiberglass resin, fiberglass shards, and bondo clumps all over the trunk and quarters. The trunk is being replaced with a carbon one. The quarters will need some professional attention.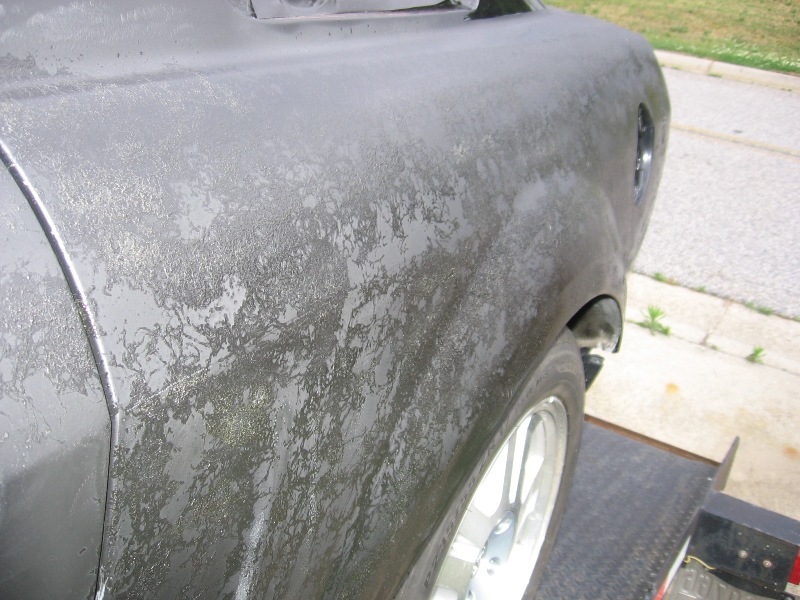 More: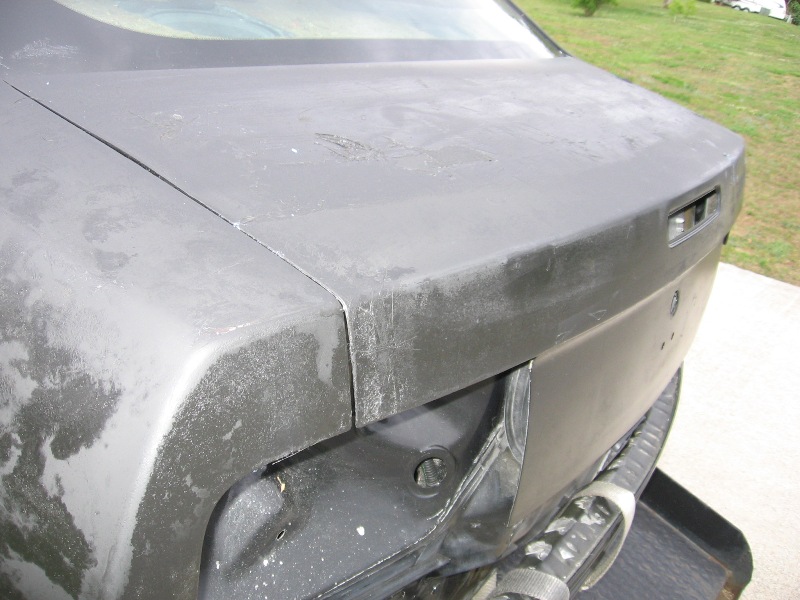 More: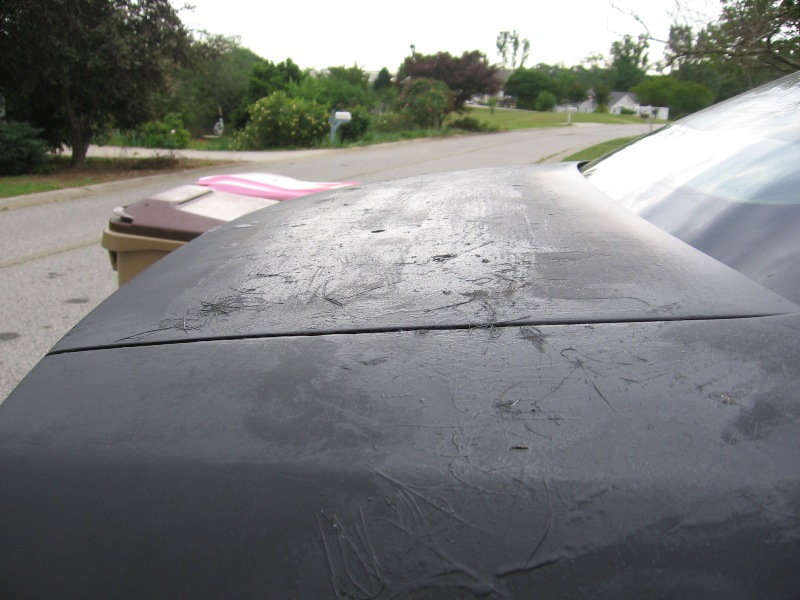 Finally working on it pics. Here I am setting the position of the LCA extension brackets. I set the spherical arms to the exact same length as the OE, put the axle at it's riding height, and let that set the position of the brackets. Then tacked them into place. This should let the LCA's swing through the adjustment range but never effect wheelbase, etc. Steeda's instructions say to install them on an alignment rack that can verify that it's all kosher, but I think the triangle setup I used here accomplishes what was needed.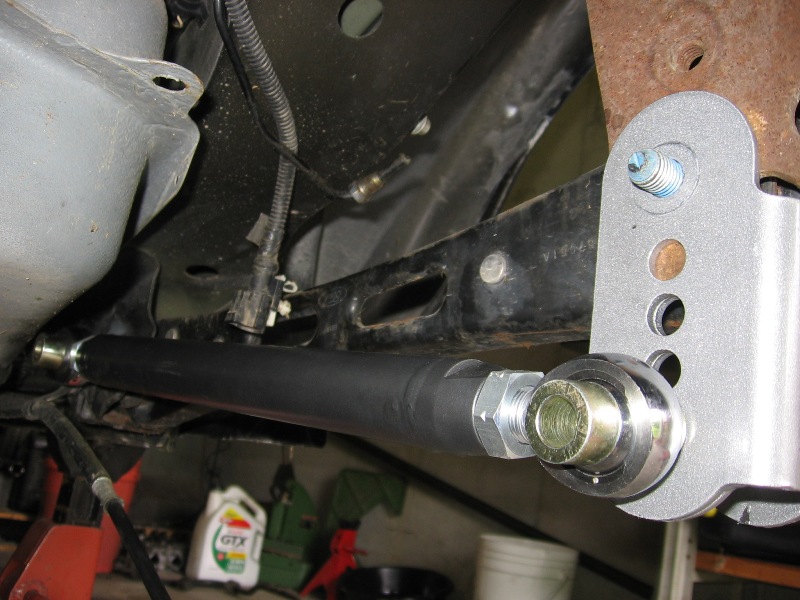 Axle out of the car and ready for work - Welded the tubes. Here they are post weld, taking the long cool. Preheat + Post cool + stainless rod + TIG got the steel tubes and the Iron center to live peacefully within the same weld.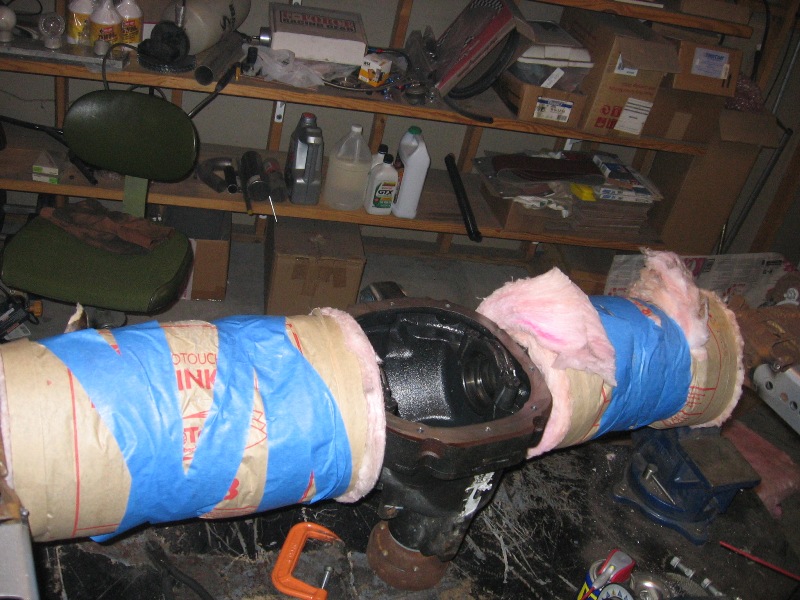 Here are some parts I had Kingpin Machine make for me - It's part of my weight jacker setup. The weight jackers will let me use standard coilover style 2.25" springs and also corner balance it. There is also a spherical spring seat that will ride up and down on this stud, but it's not back from the plater yet. When it's all said and done, these will have ~1.75" of height / weight adjustment travel and no spring bind thanks to the spherical seat.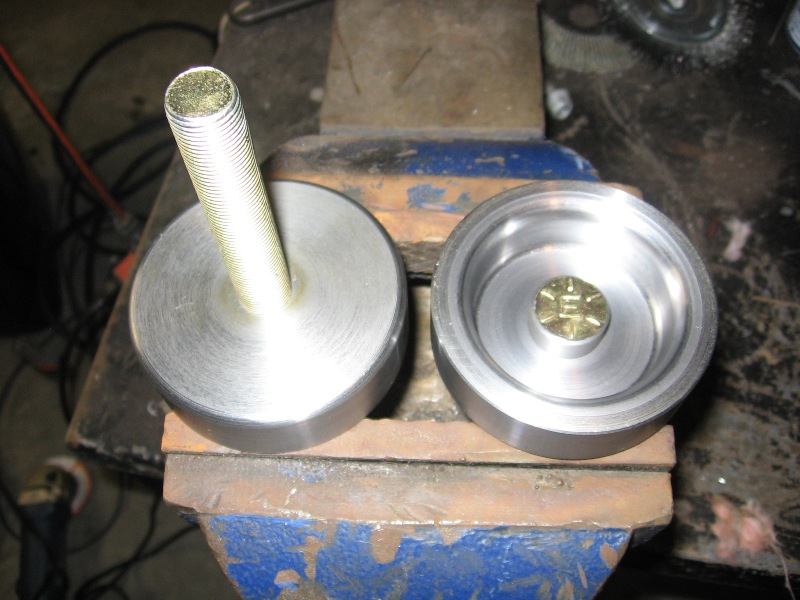 Here is what the final assembly will look like -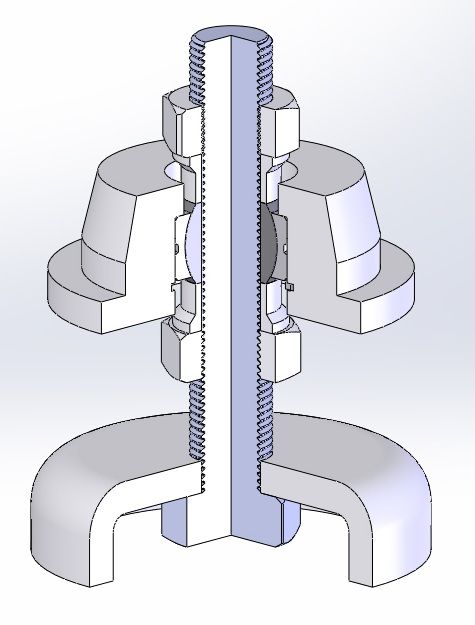 OE Spring seat -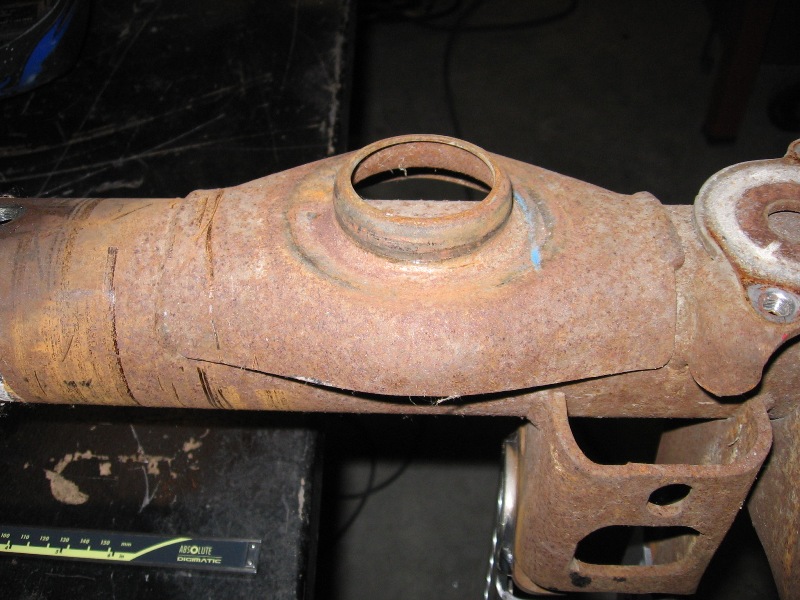 The weight jacker mocked up -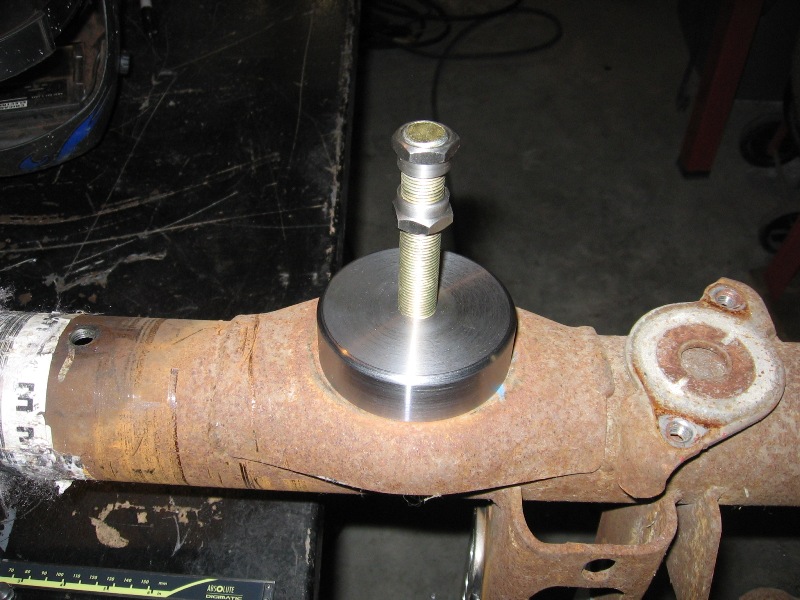 Welded the Grade 8 Stud to the Adapter cup -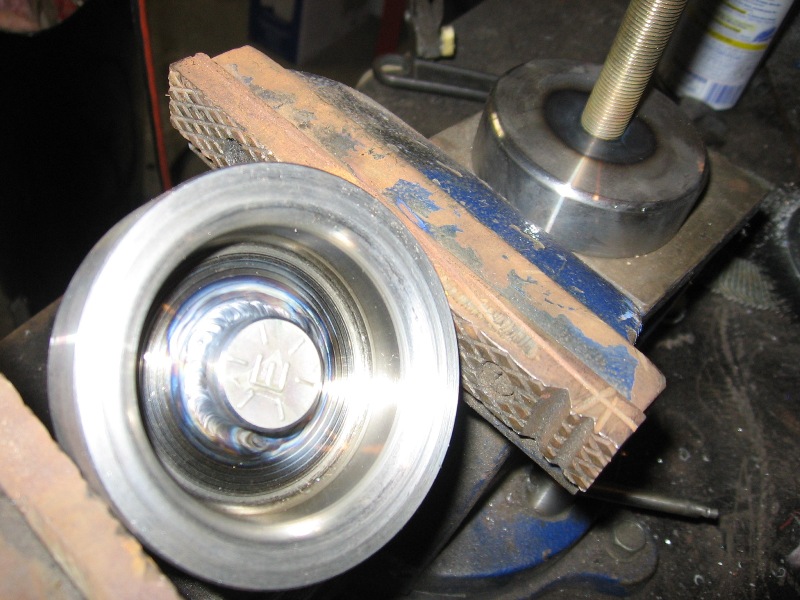 And then the cup to the stock spring seat. Also seen in this pic is the relocated bump stop brackets. You can see it in it's original home a few pics up. The place where the bump stops normally hit the chassis is going away in the interest of creating more tire room. So I moved them inboard to hit what remains.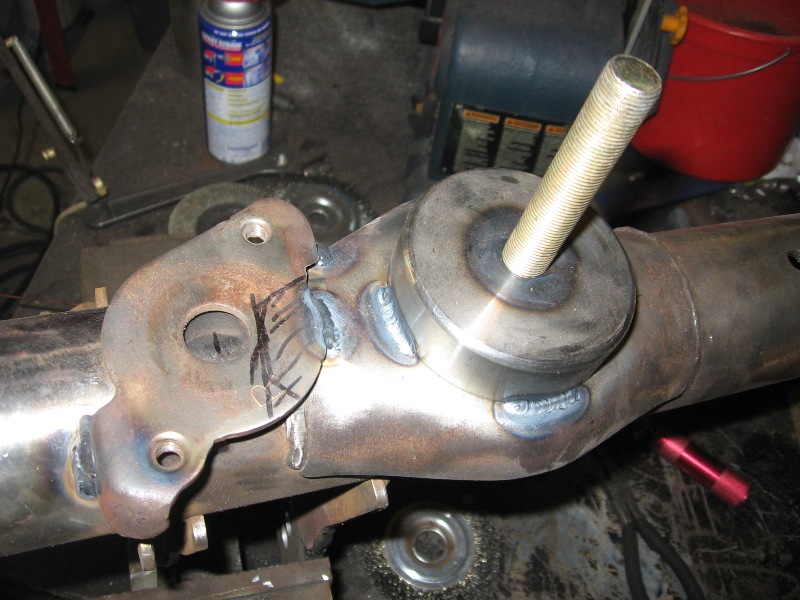 I've got a couple of minor fab things left to do to the axle, then it's ready for paint and reassembly. I lucked out in that the OE gear is the ratio I want, so it's going back in, though I did pick up a T2R from Sam a couple of weeks ago to drop in when it does. When the axle goes back in, it will be going with spherical upper and lower arms, and a Fays2 Watts link (also spherical throughout). In fact, this car will not have a single bushing left in it when it hits the ground.
A few other pics just for S&G -
Hellaflush (actually figuring out front spring lengths) -
The stock 4.6 that will power it for Phase 1 -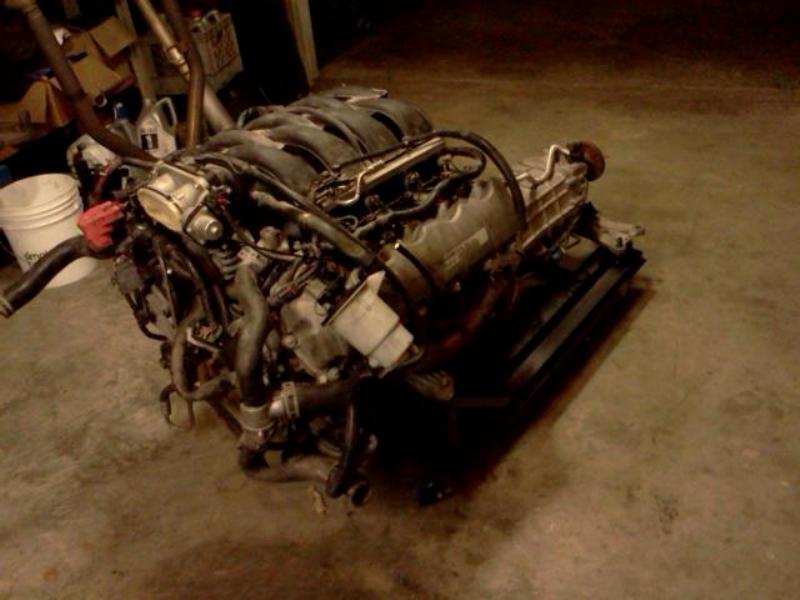 OK, not TOTALLY stock -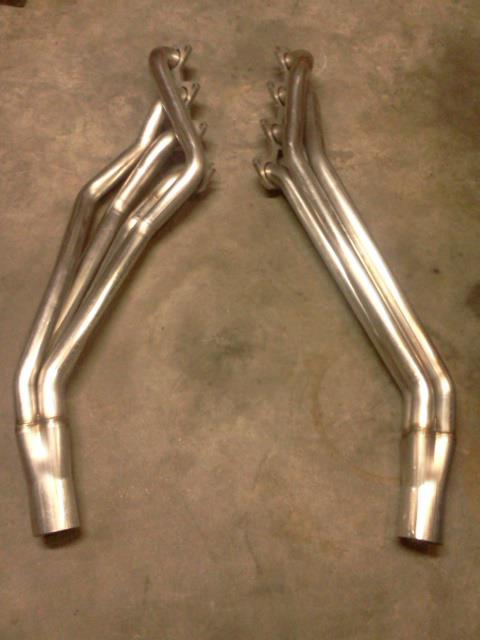 Also have knocked out some work in the interior -
Fabbing the Seat Mount (which I still maintain is one of the more miserable jobs in racecar prep) -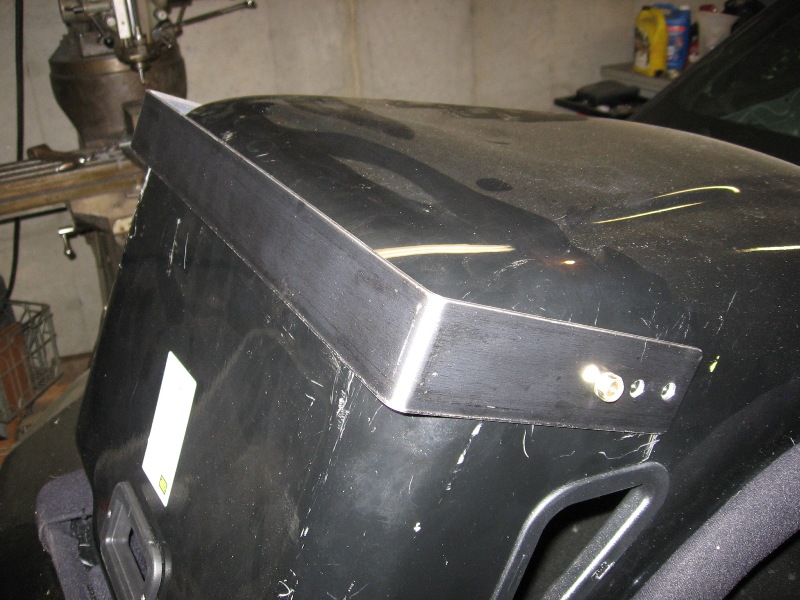 Seat Mounted. OMP WRC XL that I got from Discovery Parts. Ended up modifying the passenger side manual rails rather than deal with the power rails. Shortened them as much as is possible and still retain sliders and the OE mounting scheme.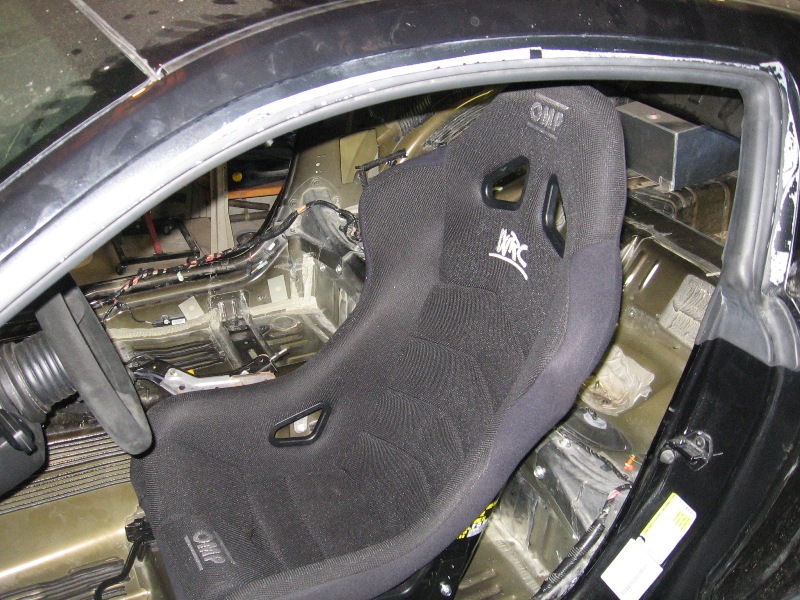 Also got the Sparco wheel mounted -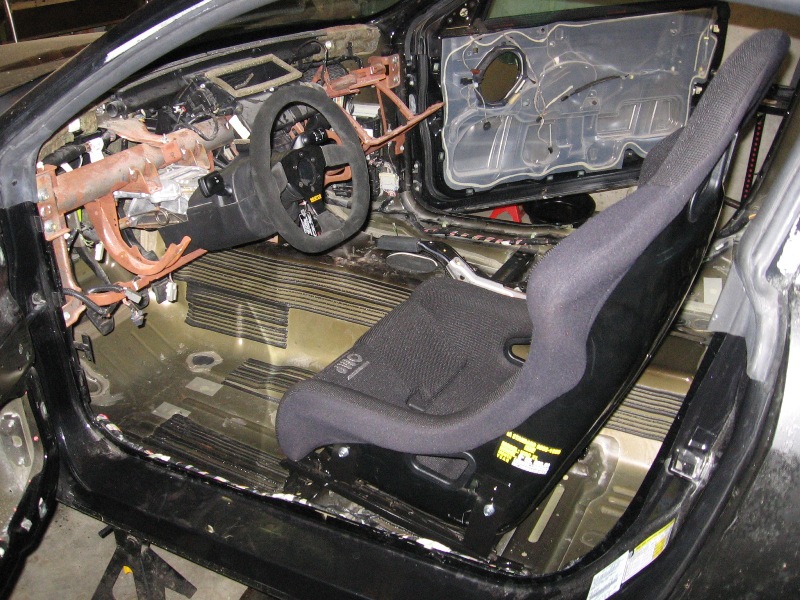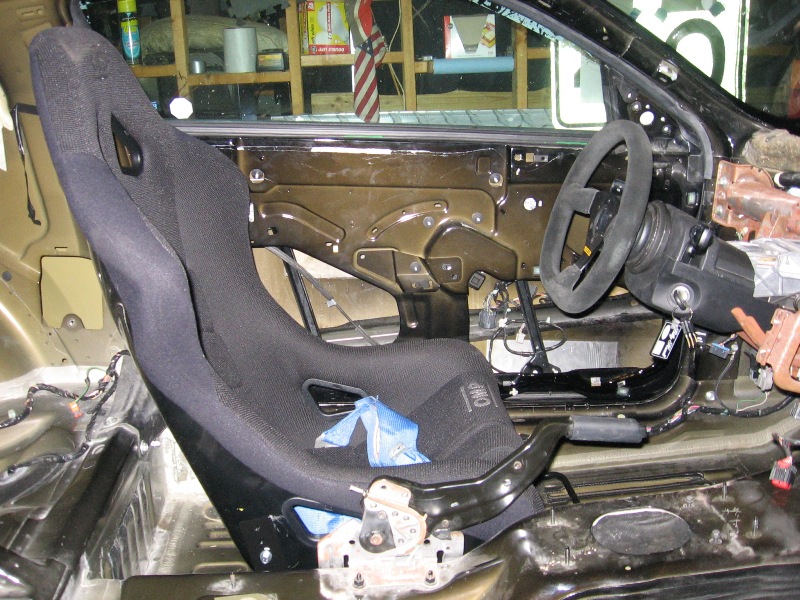 That rusty OE dash bar needs to come out, have some of the impalement spikes cut off, be painted and be reinstalled (chassis stiffness). The plan right now is to keep the AC unit...