Then I started taking on the bodywork more seriously.
I hate bodywork.
I repaired the inner wheel arches where they mount against the cab. I didn't replace the triangular brace, because I think it's ~why~ they rust there. I'll find out later why it was there in the first place.... I had patched the cab corners with leftover metal from the old box, used copious amounts of Rust-Mort and Zero-Rust paint. I neglected to take pictures of this ordeal. Lots of factory metal to weld to.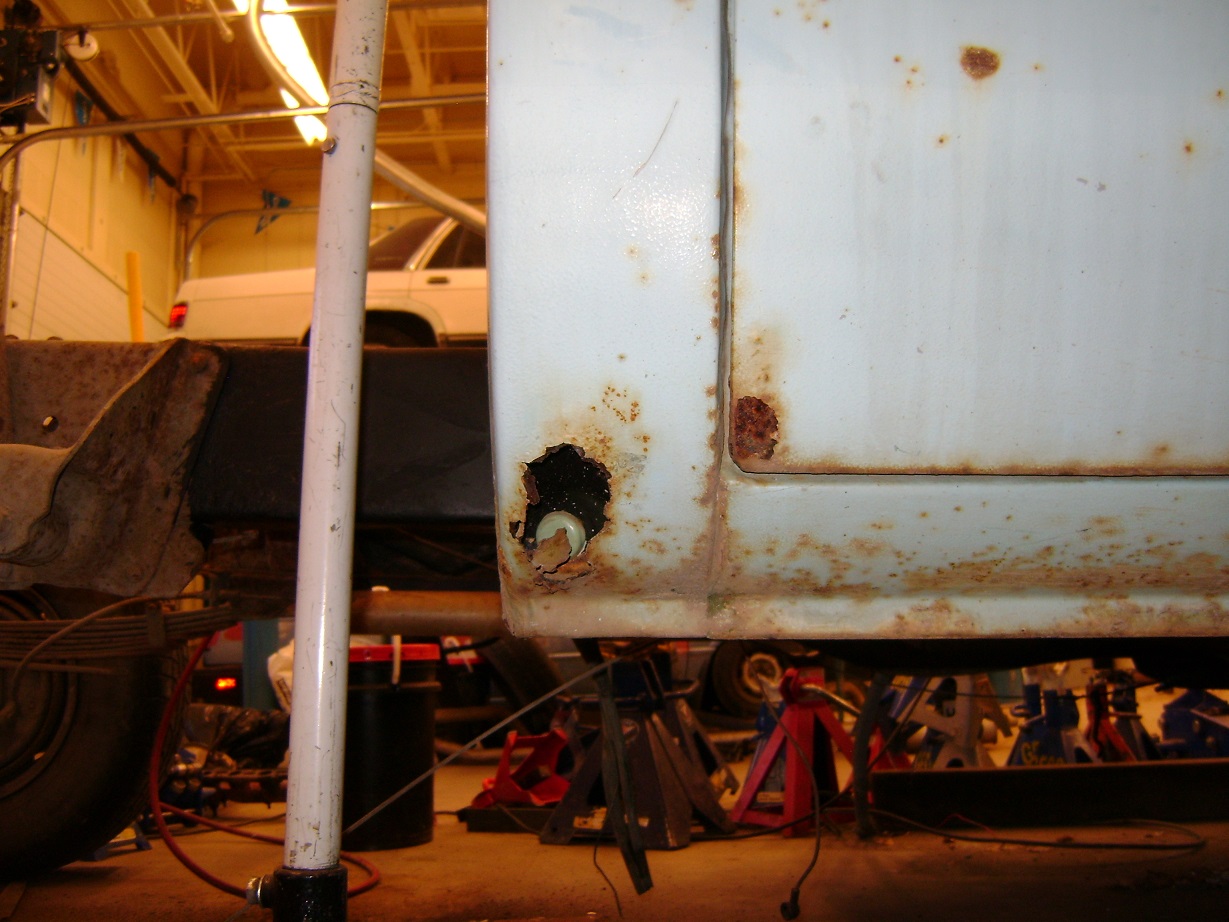 The passenger door bottom was missing, so I fabricated a new panel complete with drain holes, as well as the inside corners of the door bottom.
While I know all these rust panels are available in the aftermarket, fabricating them myself builds skill (I hate bodywork), and shows the kiddies what kinds of things are possible. Again, forgot to take pictures.
I did demonstrate how to pattern, cut, shape, and fit a patch panel to the metalwork classes. I had students help replace the door pins since they were pooched. One group ruined one of the new door pin bushes, the other group destroyed the window crank.
I chickened out and bought patch panels for the fender bottoms. Probably saved me HOURS of fabrication, especially since I hate body work.