Ok, someone asked for it, so here it is.
The long, slow, probably to be forgotten speedster build thread. Maybe I'll finish this one.
I love vintage car cars, speedsters and cyclecars mostly.
The little GN Cyclecar pictured here is a huge inspiration: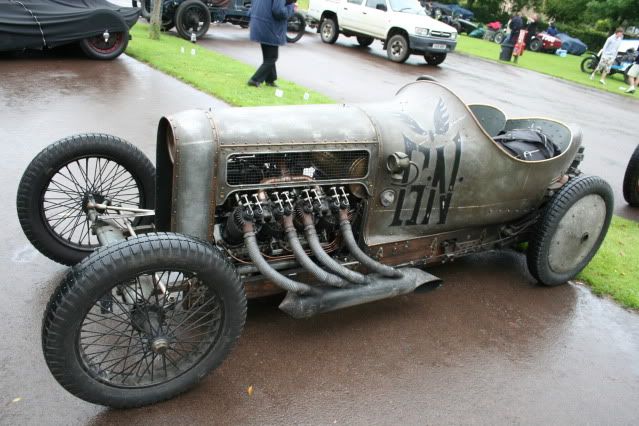 I love the wood frame with the steel brackets but I wanted something a little beefier and frankly, easier to work with.
The cyclecar above still gets raced regulary, I don't know what kind of balls the driver has but I bet they clank when he walks.
I love the big cars too, FIAT had Mephistofeles:
This thing has a 21 litre aero engine in it.
Brutus is a new car built on a 1908 LaFrance chassis, it runs a BMW aero engine from a HE111 bomber, here's a video: http://youtu.be/-63l3OtJAmA
I'm building something smaller.
I'm a big fan of Mechanix Illustrated which started out as Modern Mechanix. MM had plans for a homebuilt speedster in one of their early issues and I have a copy of those.
I've been hoarding parts over the last few years and it's time to get started.