Here are a few shots of my current project. It's a 2005 Subaru Legacy GT Limited Wagon that coughed up it's engine at 116k miles. I just picked it up from the original owner, 45 minutes after it was posted on Craigslist.. It's got leather interior, sunroof, automatic transmission and new Yokohamas. This was a $30k+ car a mere seven years ago.
The engine was removed by a Subaru dealership, so dropping in a replacement should be fairly straightforward.
I haven't really decided what direction I'm going to take with this one. I was looking for a project, so when I saw this I moved quickly, but it's not a car that I'd really need when it's done. I just hauled it home and haven't even taken a good look at everything yet. I still need to clean it up and get a good assessment of the whole situation.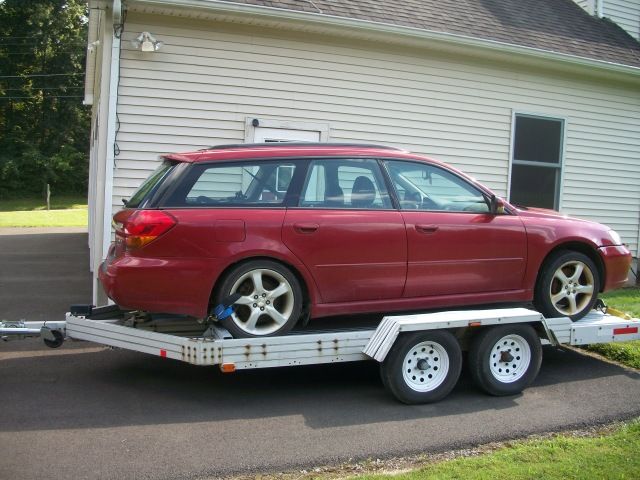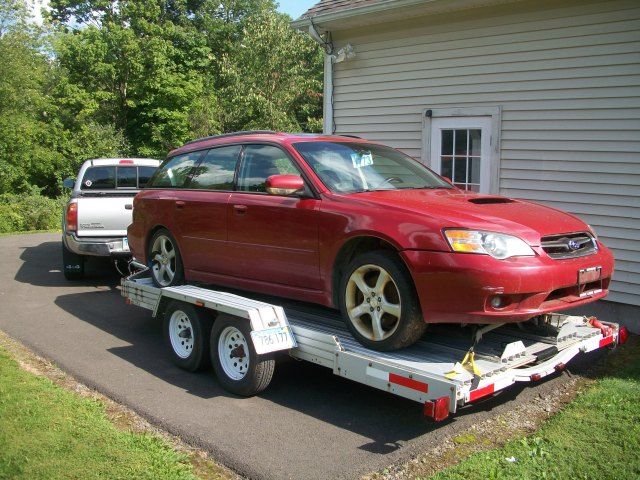 I need to address this little issue...