Why not.
I always liked these cars and over the past few years, several of them have popped up on CL with various mechanical failures.
Here we go - I was third in line to buy this one then talked my way up to #2. #1 guy was a younger dude who wanted to give the seller money down and weekly payments. Needless to say, I showed up with a trailer an hour after that dude was turned down.
On the way back:
It wasn't everything I wanted but it was cheap and that's all that matters sometimes.
Finally home: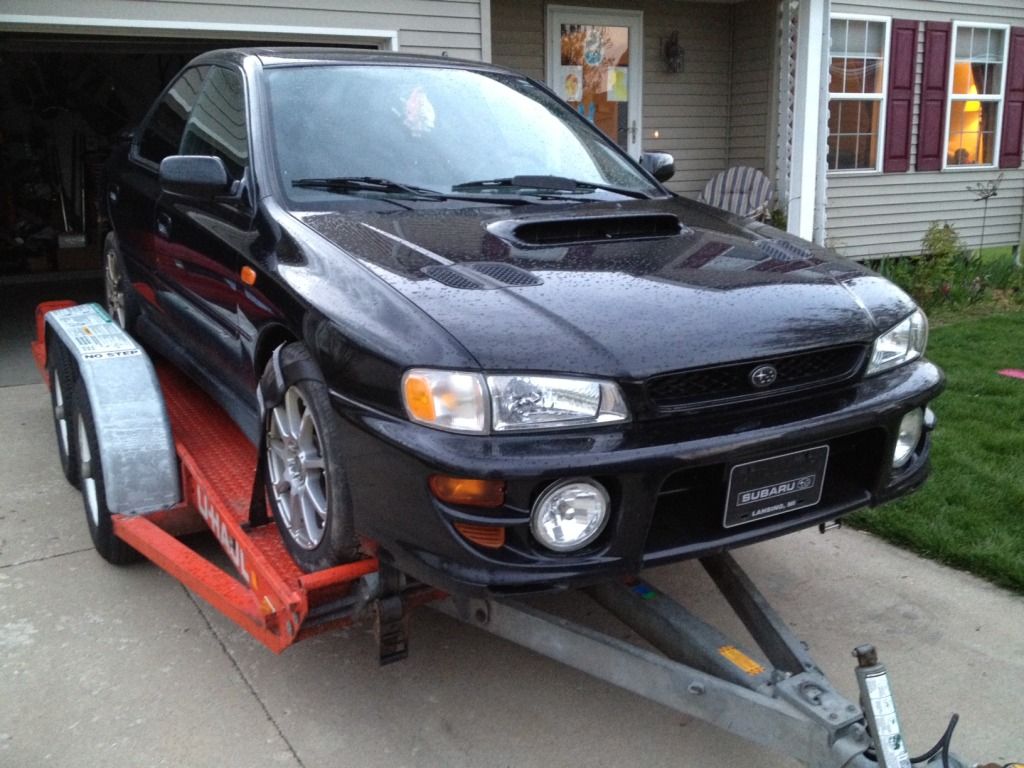 The problem was obvious with this one - a big ol' hole in the top of the block. It must of had a bad rod bearing for a long time to eject the rod & piston bits all over under the hood.
More details to follow.
Up next - the disasembly...