Sponsored Content presented by Fantasy Junction.
As desirable as the Mercedes-Benz 300SL Coupe was (and still is today), the story goes that buyers in places like California were more interested in open-top cars. So, in 1957, Mercedes-Benz debuted the 300SL Roadster at that year's Geneva Salon. Apparently, the model proved to be a success, as the factory switched to solely making the roadster instead of the coupe.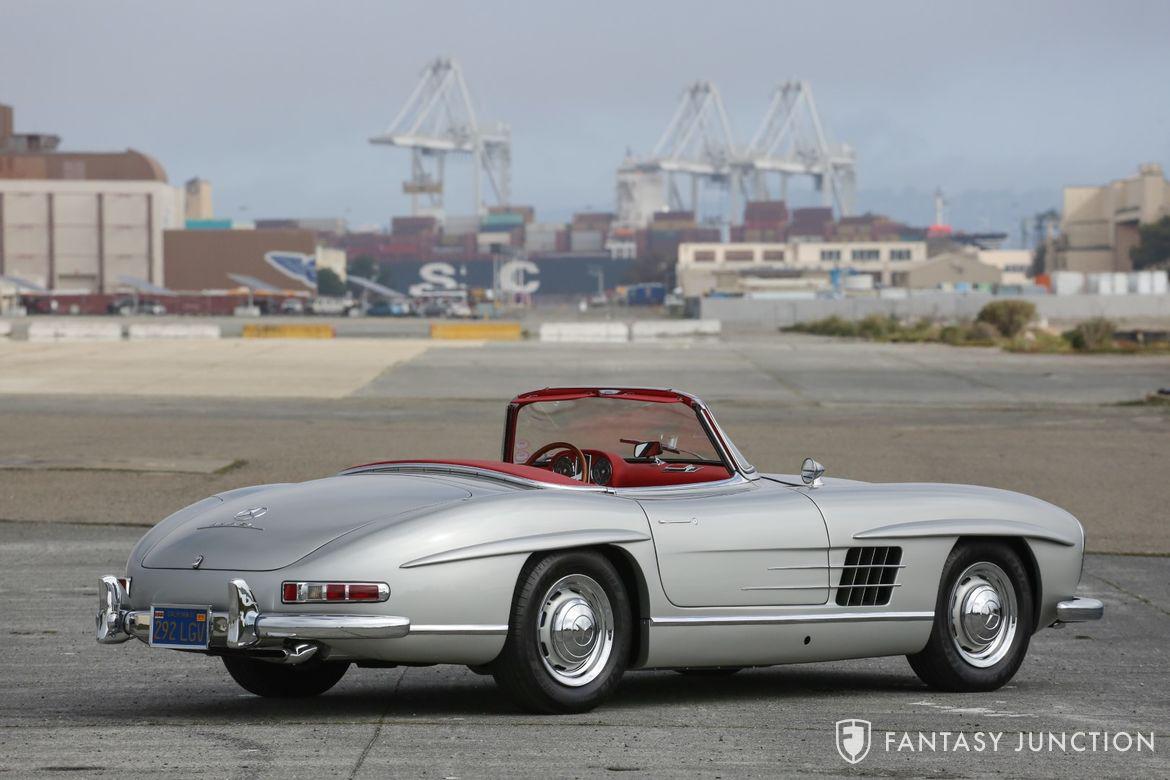 This 1957 Mercedes-Benz 300SL Roadster, from the first year the roadster was produced, is reported to be a numbers-matching example that spent some 20 years in an undisclosed collection California. During that time, the car is said to have had "several outings," namely participating in the Monaco Formula 1 race from 2011-2013.
Based on the copy of the car's original build sheet, this 300SL is said to have the same numbers-matching engine that it left the factory with on December 17, 1957. The build sheet also reveals that the car was originally finished in bright red with a cream leather interior.
Said to have only 77,947 miles on the odometer, the Mercedes-Benz is reported to have been "recently serviced" by "300SL experts Burlingame Motors." Also included in the sale of this 300SL is a set of fitted luggage, spare tire and copy of the original build sheet.
Find this 1957 Mercedes-Benz 300SL Roadster for sale from Fantasy Junction for $995,000.