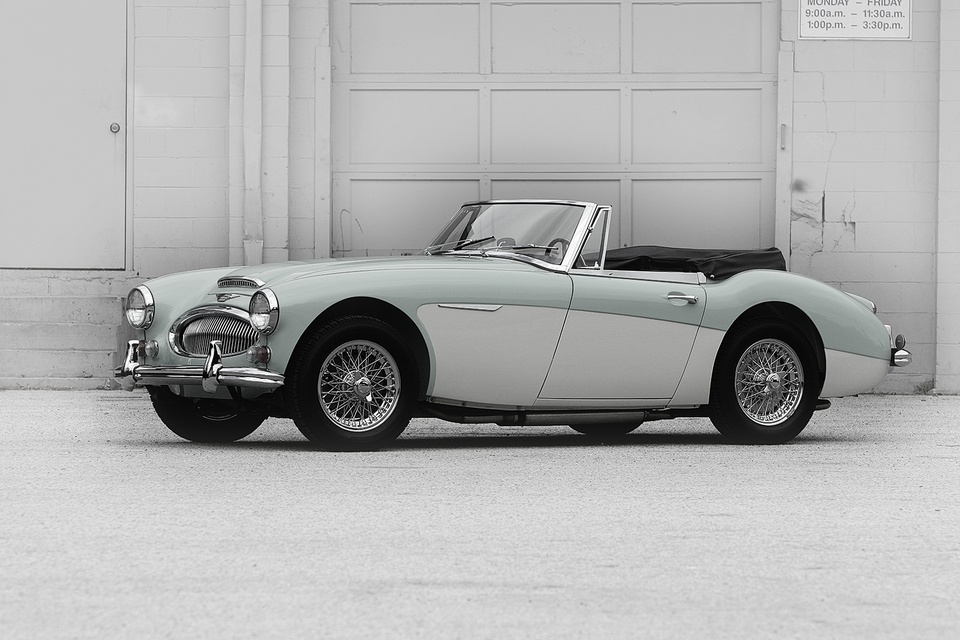 Of all the British sports cars that appeared in the '50s and '60s, one of the most desirable has always been the big Austin Healey—the name derives from comparison to the tiny Sprite. The big Healey's combination of low, sleek styling and a glorious exhaust note is irresistible.
Many great sports cars are known to express the vision and personality of one man, and this car, perhaps more than any other, proves the point. In this case, the man is Donald Mitchell Healey.
Donald Healey—often known by his initials, DMH—was born on July 3, 1898, in Cornwall, England. Always interested in the mechanical, he was a fighter and bomber pilot in World War I until invalided out of the service after a crash. Soon after, he opened a garage and began entering rallies and races, scoring the first overall win by a British driver at the 1931 Monte Carlo Rallye. He became chief engineer at Triumph and was responsible for the famed Dolomite roadster.
After World War II, DMH formed the Donald Healey Motor Company, Ltd., to build his own cars. The first models were powered by Riley engines and featured chassis constructed by a cement mixer manufacturer. These cars were quick and well received, but expensive.
In 1948 DMH and his son, Geoffrey, visited the United States, and driving from New York City to Los Angeles and back in a Westland Roadster, they saw the potential of the American market. A year later they introduced the famed Healey Silverstone sports car (see Issue 107 for details) and made their first step into the American market by arranging the use of Nash engines, gearboxes and axle assemblies, which were installed into chassis at the Healey factory in Warwick. These cars were bodied by Farina in Italy and sold as the Nash-Healey. They built a few more than 500 of these cars between 1950 and 1954.