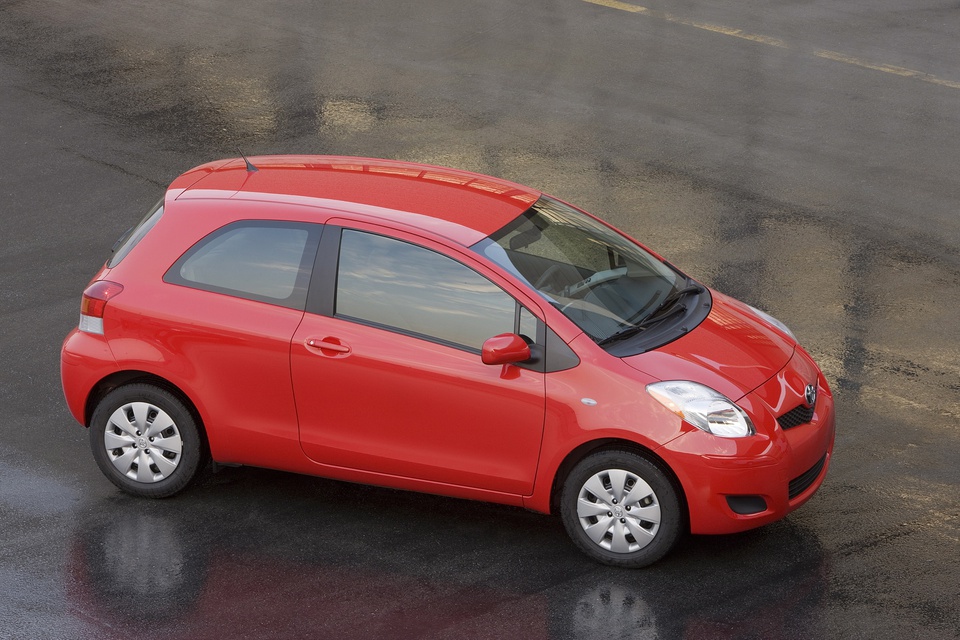 The efficient little Toyota Yaris could be just the ticket if you're on a tight budget and need a warranty. Our tester was a three-door hatchback, but the car is also available as a five-door hatchback or a four-door sedan. The three-door Yaris feels a bit smaller than some of its direct competitors, including Honda's Fit, but it is big enough for four adults—as long as they're friendly.
The Yaris has enough power to keep up with traffic, but accelerating from a dead stop is an exercise in patience, particularly with the automatic transmission-equipped car. The interior components feel as inexpensive as the price tag would suggest, but they are in line with other cars from this segment.
The Yaris has a variety of aftermarket handling upgrades available in its home market, so hopefully those goodies will be made available to stateside consumers soon. With its light weight, we think the Yaris could be a fun car to autocross or even enjoy on an HPDE with the right improvements.