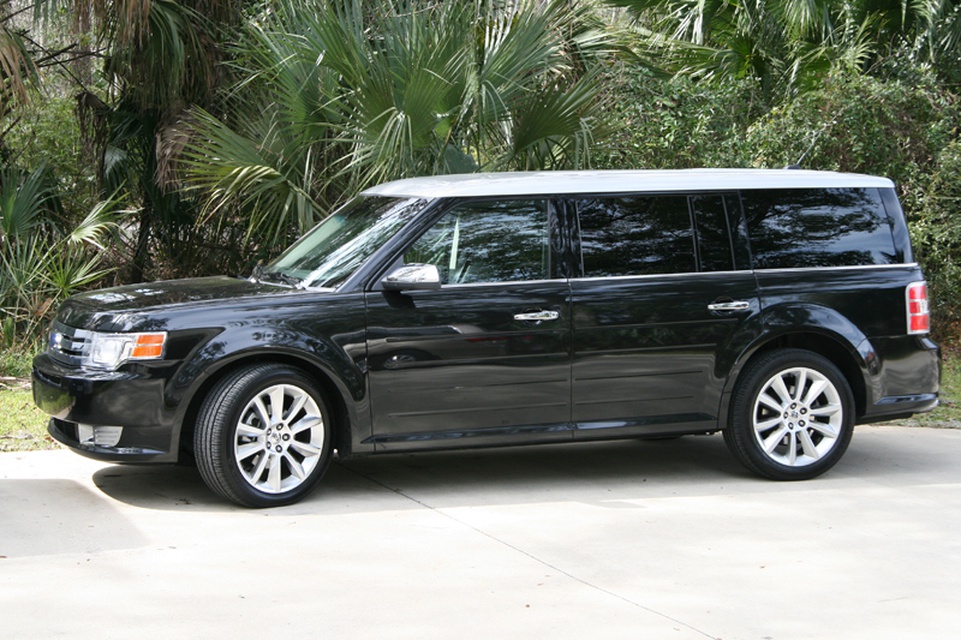 We've reviewed the 2010 Ford Flex Limited before, but this time we got to sample it with the optional Ecoboost engine. Again, we were blown away.
This vehicle offers a cavernous cockpit, great turn-in and overall handling, as well as tons of power from the turbocharged V6. It even delivers a combined fuel mileage of over 20 mpg. If you need the space of a minivan but also want some style and sport, the Flex seems like the perfect choice.
The downside is that all of this space, style and sport comes at a price. The version we tested had a sticker price in the mid-$40s. In our minds, that's getting into luxury territory.
The Flex packs some poshness in the form of soft leather seating, plenty of creature comforts and a navigation system. About the only thing we found ourselves wanting is for Ford to acknowledge that the Flex is really just a fancy station wagon, not a crossover/all-activity/wunderwagen. Marketing be damned.