Some more pics:
Original Promo Pic:

Nasty engine bay: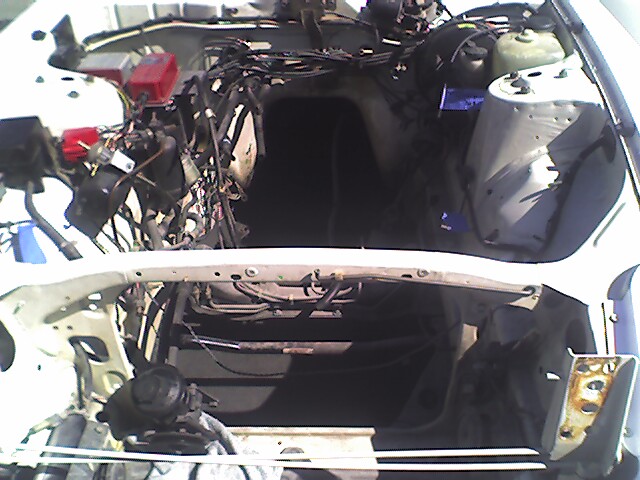 Going down to the bare metal:
Primered and getting block sanded:
First coat of 350Z Pike's Peak White: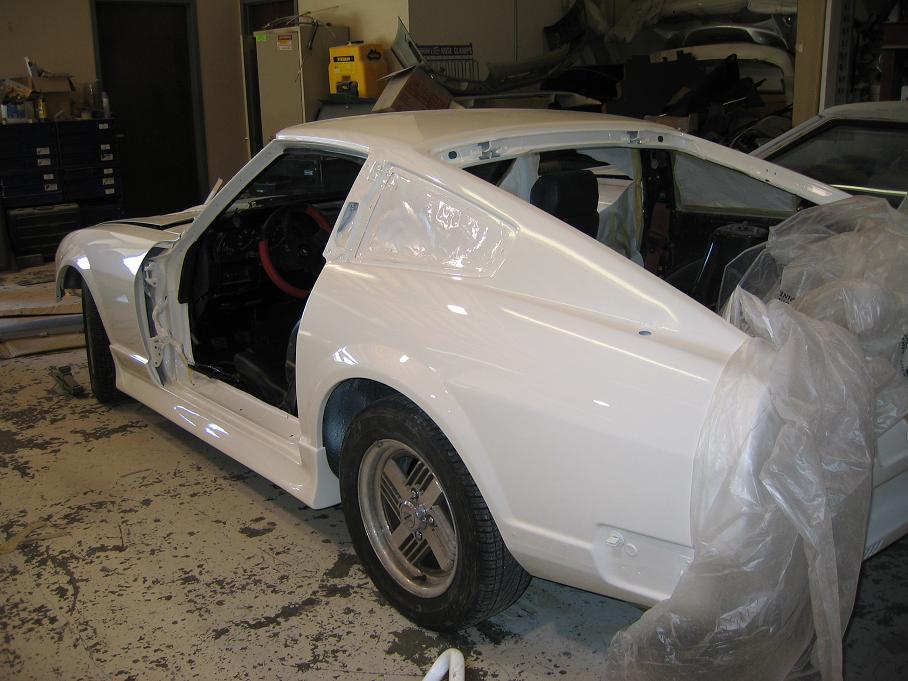 Engine bay is done!
Short stay back at home:
It's now going through re-assembly and getting the motor refreshed. With only a little over 18k on the odometer, there's not a lot of refresh necessary...
Here's a pic of the motor:
The prototype Cartech Blow-Thru Triple Mikuni intake setup:
The interior is "mostly" done:
Next is to finish the motor and get it all re-assembled...