Jan. 27, 2017 7:13 a.m.
1) I applaud you guys for last years build.
2) John had posted this image which looks to me like a convertible with the top removed, the tailgate area removed, and a Bed added. Though I think the convert has a side to side top brace that I would leave in. It does appear very truck like, and is possibly less work than relocating a cut off roof. Just sayin'. (Oh and you'll note that most of the PT truck photos do not show it from the side. The the scale is all wrong because the bed is far too short.)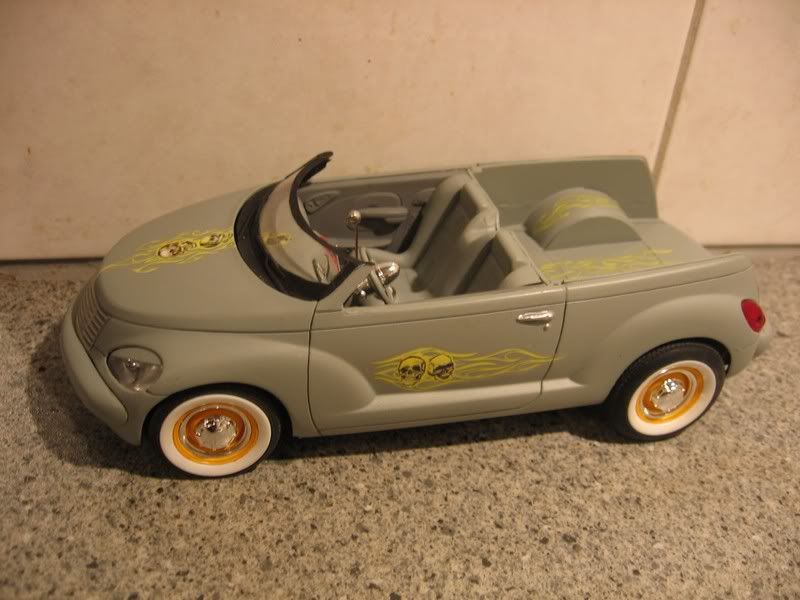 You'll need to log in to post.
Also on Grassroots Motorsports
1 day ago in Articles
This year's Concours d'Lemons celebrated two cars rarely associated with the glitz and glamor of Monterey.
1 day ago in News
Wing, flares, V8 swap and more!
1 day ago in News
Acura yesterday unveiled the new Acura ARX-05 prototype race car.
2 days ago in News
And so it begins, another trip to Monterey Car Week.
2 days ago in News
Wear your racing gear to work and win prizes.
2 days ago in News
Chevy only built 62 1LE Camaros that year.
3 days ago in Articles
As the name suggests, the Little Car Show is all about little cars.
3 days ago in News
What started as the anti-concours has transformed into a major event on the Monterey Car Week schedule.
3 days ago in News
Not your usual Ferrari color combo.
3 days ago in News
What are the realities of importing a JDM kei car to the U.S.?
3 days ago in News
Four helmets will be auctioned off.
4 days ago in News
This may shock you, but suspension is arguably the most important part of going fast.