Jan. 27, 2017 7:13 a.m.
1) I applaud you guys for last years build.
2) John had posted this image which looks to me like a convertible with the top removed, the tailgate area removed, and a Bed added. Though I think the convert has a side to side top brace that I would leave in. It does appear very truck like, and is possibly less work than relocating a cut off roof. Just sayin'. (Oh and you'll note that most of the PT truck photos do not show it from the side. The the scale is all wrong because the bed is far too short.)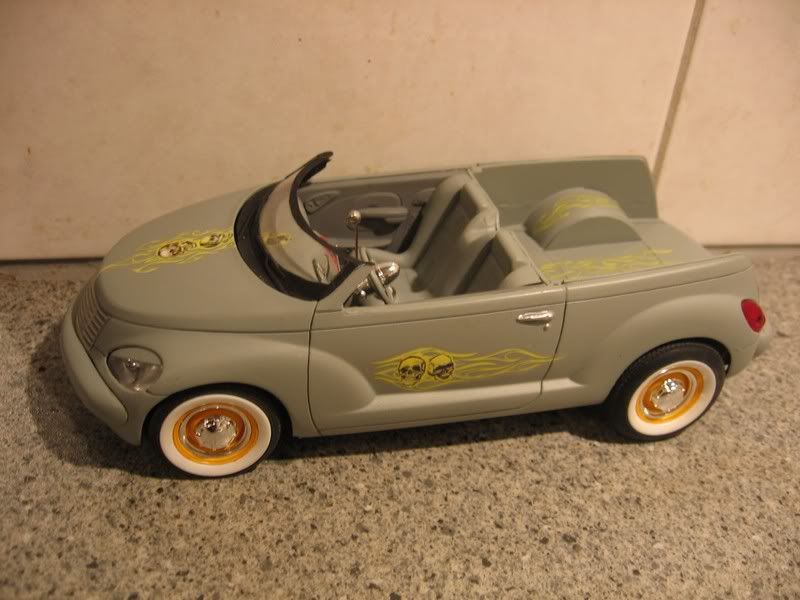 You'll need to log in to post.
Also on Grassroots Motorsports
2 days ago in News
Catch all the action of the Global MX-5 Cup race at Road America live this weekend.
2 days ago in Articles
A guide for installing an air compressor and air tools in your home garage.
2 days ago in New Car Reviews
Say hello to the Volkswagen Golf SportWagen TSI S with 4Motion. It comes with a turbocharged 1.8-liter engine that is ...
2 days ago in News
It already has a GRM sticker and everything.
2 days ago in News
Get both our magazines for the price of one!
2 days ago in News
Love a good MK5 GTI? You might enjoy this build thread.
3 days ago in Articles
Whether sleek, boxy or somewhere in between, all cars interact with the air while racing down the track.
3 days ago in New Car Reviews
Acura is introducing something new for the 2018 model year: the Acura TLX V6 A-Spec. It's the highest trim level ...
3 days ago in News
For sale: one of Suzuki's under-appreciated hot hatches.
3 days ago in Articles
All the information you'll need on GM's entry in the sport compact wars.
4 days ago in News
What do all these cans even do!?!?
4 days ago in Project Cars
Once again, some off-road action sent our project focus under the knife.