The car as it sits now, sans subframe, strut assemblies, camber plates, control arms......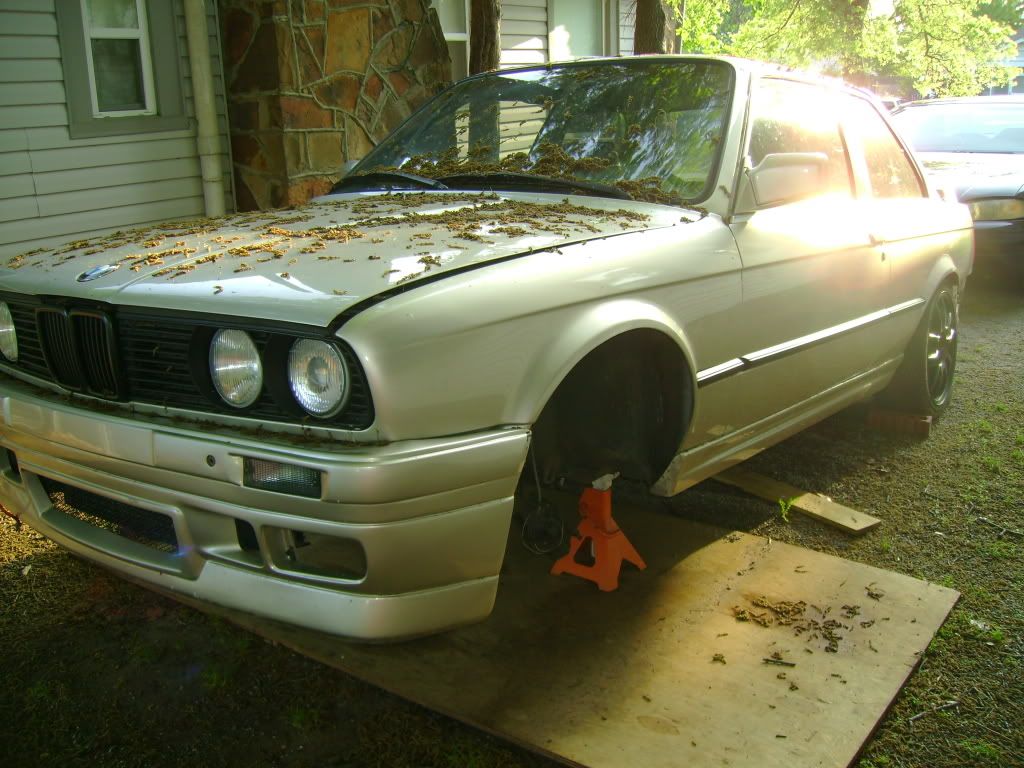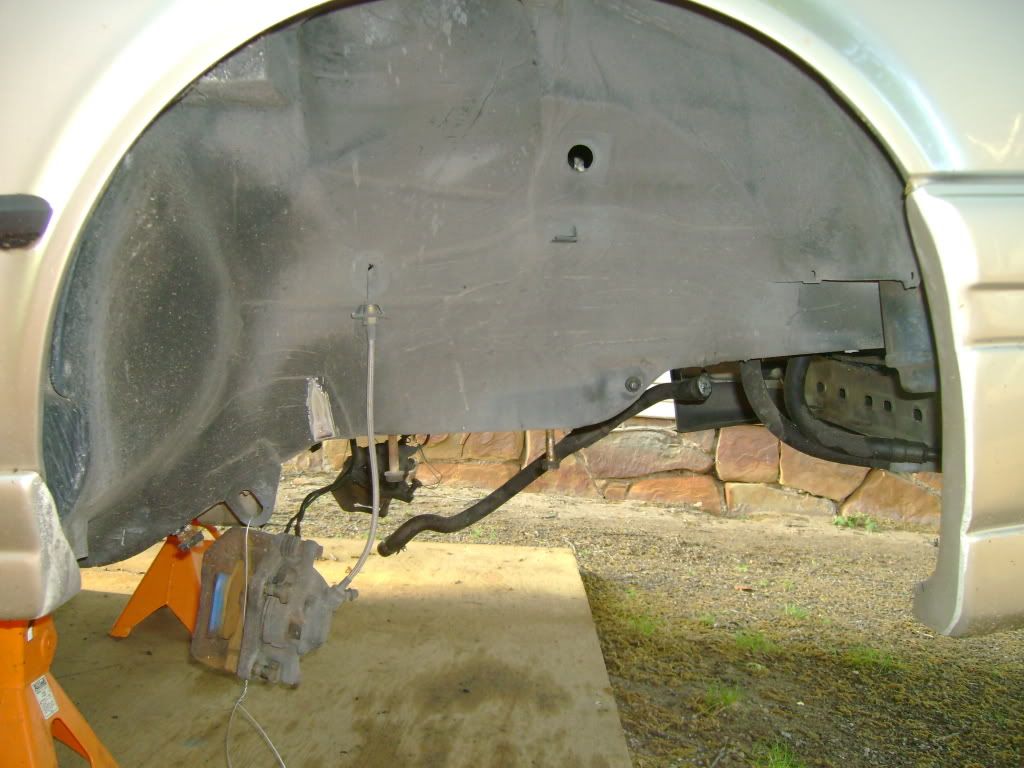 My dirty wheels from the crappy gravel/dirt driveway.....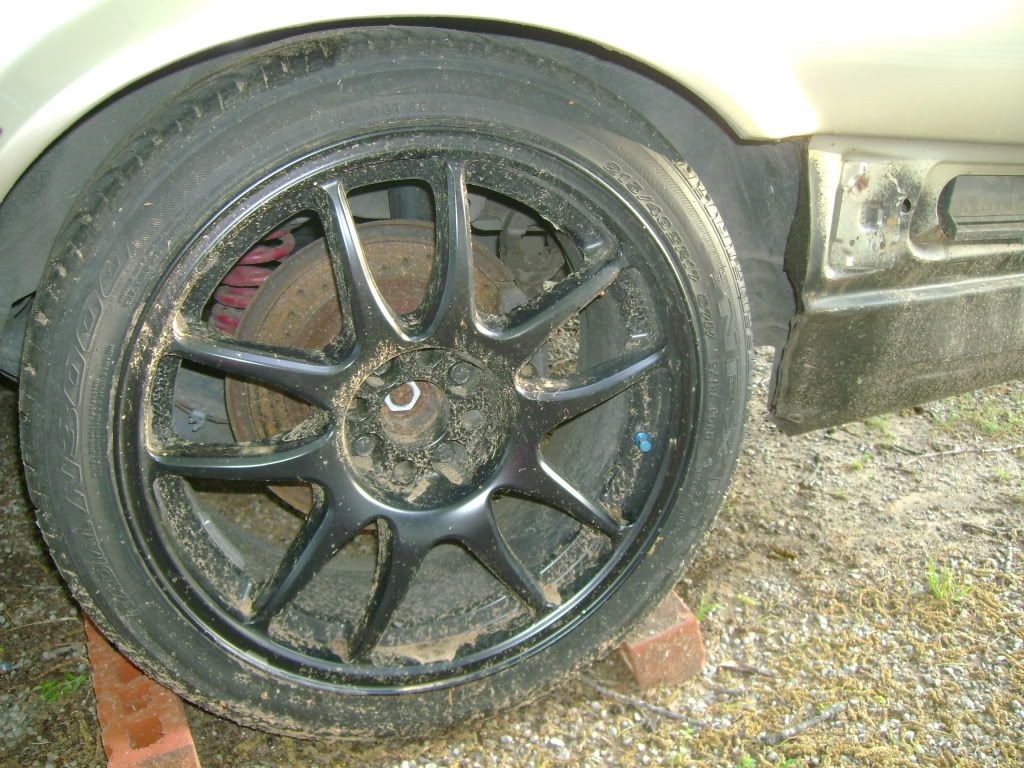 My super awesome professional driveshaft holding mechanism.....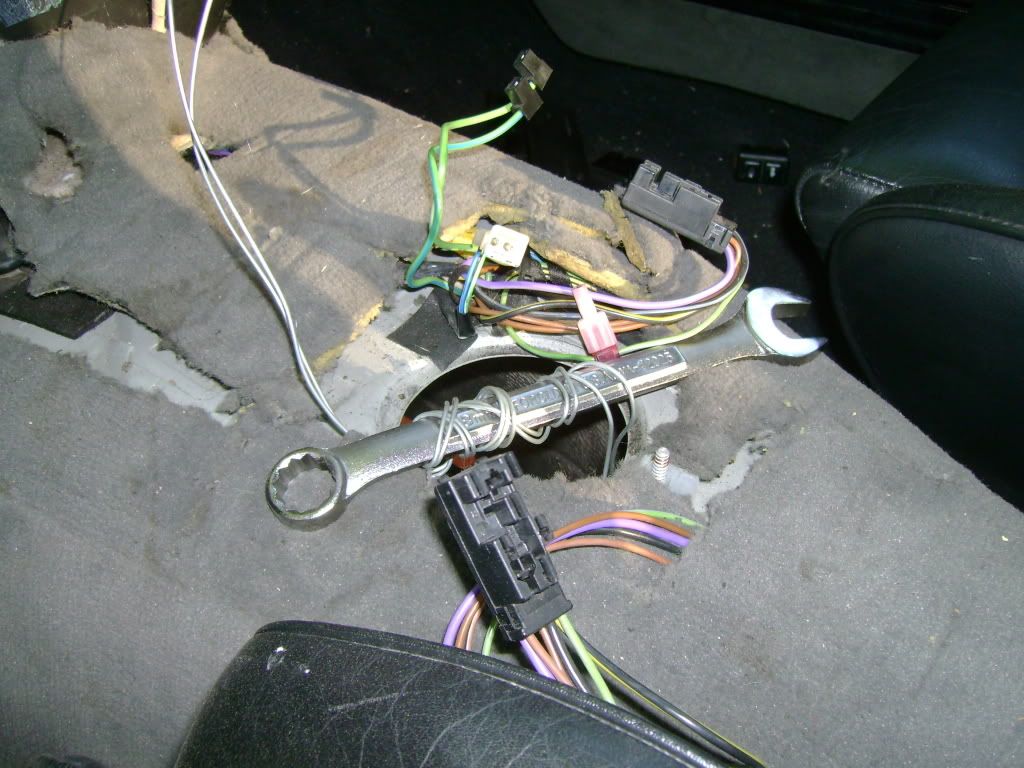 My minty reinforced and freshly powdercoated front subframe.....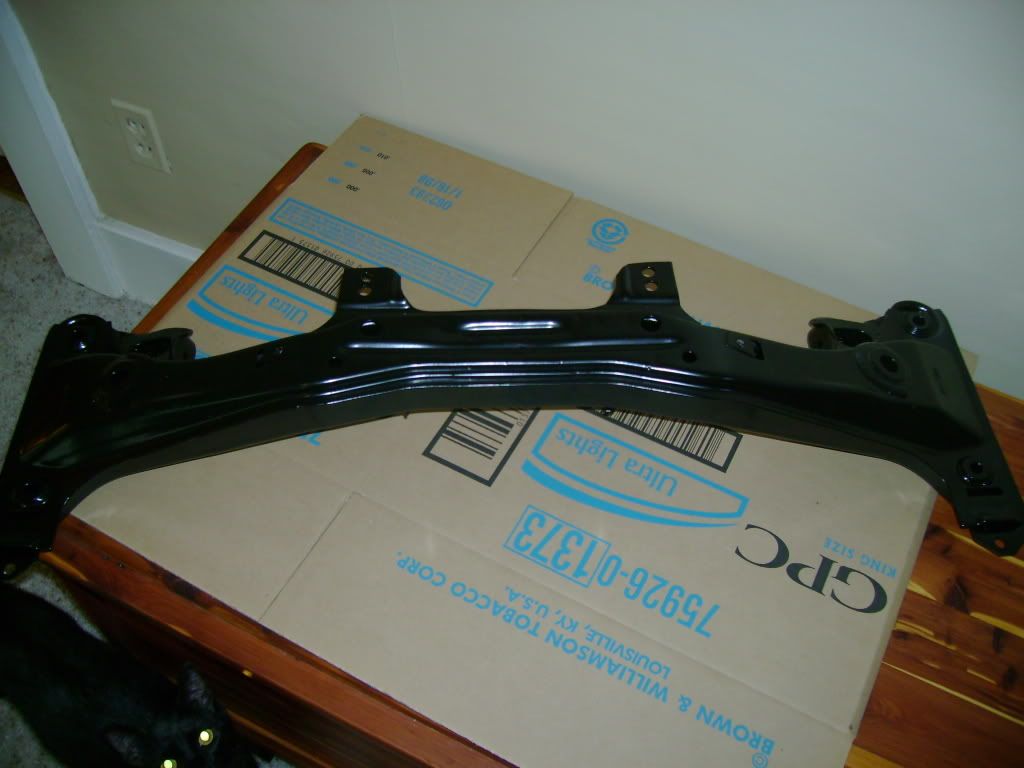 I now have the majority of the swap parts together for the OBD-I S52 swap, just need to get the reseal parts for motor and trans, belts and tensioners, new radiator and hoses, and send off the injectors to get refreshed. Modify the 944 booster that is in transit, get my TRM chip to compliment the 540maf and BW intake boot, buy some eBay headers and the other exhaust components.
I figure I've got about $2k or so left in parts to buy.
I've also decide to refresh the suspension while I was doing all this so I have:
a 328 rack and pinion waiting to go in new control arms with M3 CABs rebuilt GC camber plates, upping the spring rates to 550/750 UUC slotted rotors, rebuilt stock calipers and Hawk HP+ pads UUC Swaybarian kit with reinforcing plates
The only thing I'm holding off on for the time being is dropping the rear subframe and trailing arms to replace those mounts and bushings and have it stripped/powdercoated. I want to get the car on the road and get any driveability/problems sorted out, then we will handle dropping the rear suspension.
But who knows, I may go ahead and just do it since there is so much other bullE36 M3 I've just gone ahead and done since "We were in there."