July 23, 2009 8:00 a.m.
I'm looking for a 944 nerd -- specifically, someone who can tell me what size/offset Fuchs wheels were available for the 944.
I have a set of aluminum trailing arms/rotors/brakes from an early 86 944 that I'll be using on my Puma. I'd like to use Fuchs wheels but it seems there are a TON of different ones made for the 911/924/944................
thx!
-jeff d
July 23, 2009 10:42 a.m.
I have this chart for early 15" 911 fuchs.
4.5" 901.361.012.01 42mm positive offset
5.5" 901.361.012.04 42mm positive offset
6.0" 901.361.012.00 36mm positive offset
7.0" 901.361.012.05 49mm positive offset
This is a page from a porsche tech book.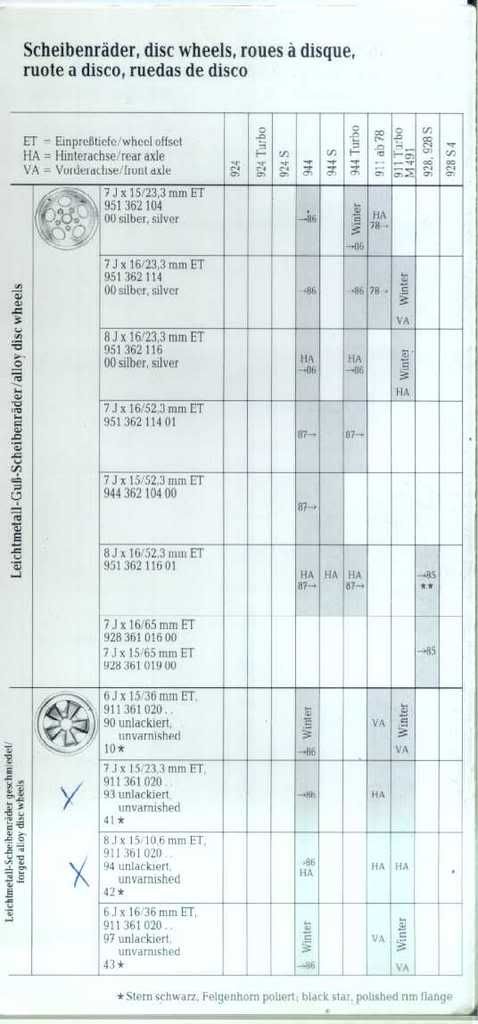 If I rember correctly late 944 arms will add from 6.2 to 7.4 cm of track per side over the stock vw.
You'll need to log in to post.
Also on Grassroots Motorsports