In reference to this thread - http://grassrootsmotorsports.com/forum/grm/6speed-option-for-your-toyota-apowered-rwd-car/40219/page1/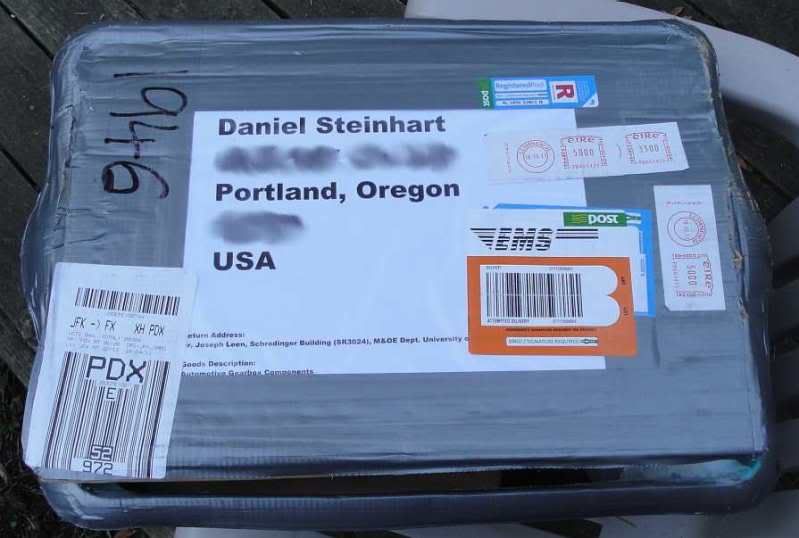 And so it begins....... above you will note is a parcel that just came to me from Joe Leen. Inside this parcel are 2 LEEN adapters - one for me, and one for the other purchaser here in the USA - Jesse
In the next few days/weeks, Jesse and I will be getting together to assemble my LEEN J160 (yep, I"m the guinea pig in the good ole USA) I'll be reporting all of the issues, and procedures to make it easier for you to do yourselves.
The first step was the purchase - not that hard... except prying $2 grand plus from your wallet
the second step was getting it here - The shipping charges on 2 kits was 135 euro - as can be plainly seen from the "EIRE" labelled tags. Oh! btw, that is NOT part of the purchase price.
its only money
In the next day or two, we will open all the packaging and account for all the parts purchased.
Stay tuned much more to come