Dec. 2, 2010 11:21 a.m.
ReverendDexter wrote:

oldeskewltoy wrote: My evenutal plan for my AE95 (All-Trac sedan) is to mount a 4AFZE - take 1 part 4AGZE(pistons) add 1 part 20V(block), add 1 part 4AGE 3 rib(crank and rods), add 1 part 1990 Celica short intake manifold (from base Celica with 4AFE), and port the head to maximize flow

Argh... that wouldn't end up as an "-FZE"... The 'Z' means supercharged, so unless you bring over the pistons AND the blower, you don't get no stinkin' 'Z'.

Curious though, what head would you use? The F-head? 4v G-head? 5v G-head?

And why use the Z pistons? Sure, they're forged, but aren't they also low-compression?

And I thought I remember you saying that you preferred hypereutectic(sp?) pistons for N/A motors on some ancient thread on hachi-roku.net's forums...
ahhhhh
To add clearence for the S/C to fit....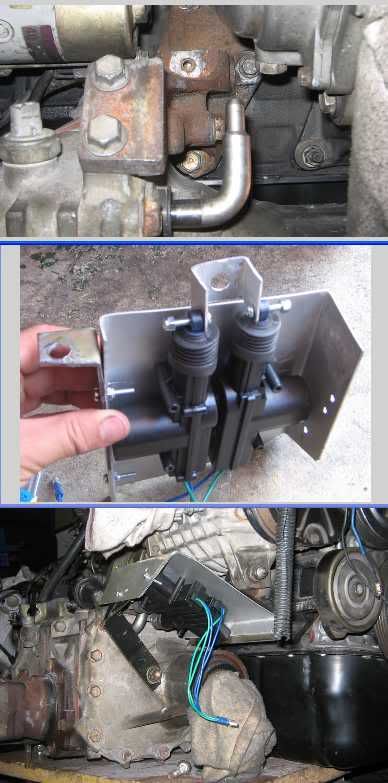 . . .
.
.
Now to answer the cylinder and head question... I'll be sticking with an F head because the rpm of the F head is better suited to the S/C (lower rpm). I'm using S/C pistons because I believe(have yet to measure) that the 4AF pistons are similar volume to the late S/C pistons
Above is a comparison of the G head and F head, as well as the pistons under each. My belief is the 4AGZE piston under an F head will net me the same CR, or close enough to "adjust" by thinner/thicker gasket, OR a mild shave of head and or block
You'll need to log in to post.
Also on Grassroots Motorsports
3 hours ago in News
Wear your racing gear to work and win prizes.
4 hours ago in News
Wing, flares, V8 swap and more!
5 hours ago in News
Chevy only built 62 1LE Camaro that year.
14 hours ago in News
And so it begins, another trip to Monterey Car Week.
1 day ago in Articles
As the name suggests, the Little Car Show is all about little cars.
1 day ago in News
What started as the anti-concours has transformed into a major event on the Monterey Car Week schedule.
1 day ago in News
Not your usual Ferrari color combo.
1 day ago in News
What are the realities of importing a JDM kei car to the U.S.?
1 day ago in News
Four helmets will be auctioned off.
1 day ago in News
This may shock you, but suspension is arguably the most important part of going fast.
2 days ago in Articles
Last night we threw a party, and more than 2000 people came to celebrate.
3 days ago in News
Could this M3 donate its heart to your next project?
Birthdays