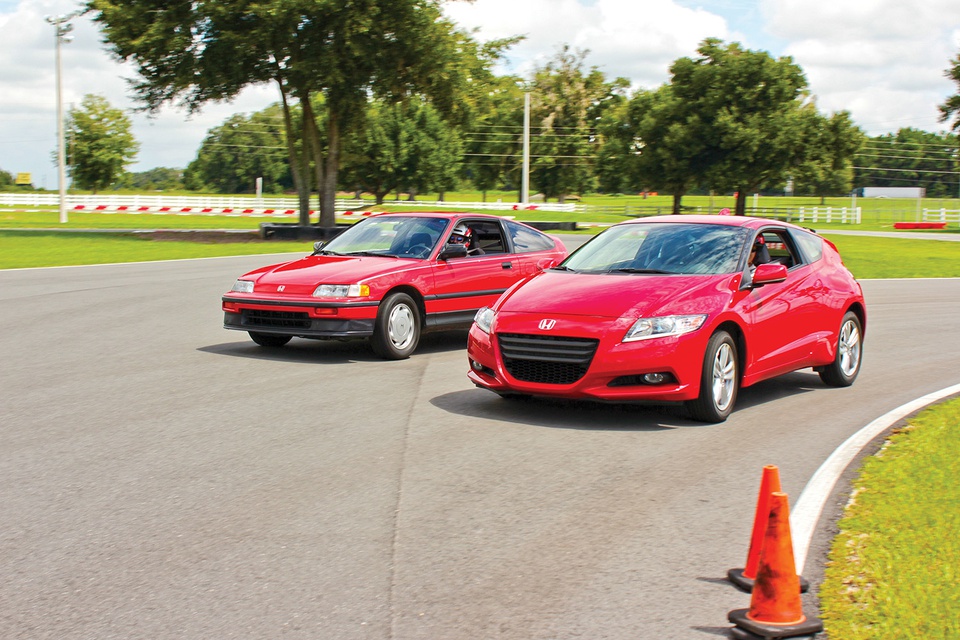 [Editor's Note: This story ran in our November 2010 issue. Some information, like David owning a CRX or Honda's CR-Z being new are no longer the case.]
If you've already made up your mind about the Honda CR-Z—Honda's new sporty two-seat hybrid that not-too-accidentally invokes the spirit of the legendary CRX—you may as well stop reading. If you think that there'll never be another CRX, and that any attempt to duplicate such an iconic and effective piece of automotive history is a fallacious attempt at recapturing the lightning in a bottle that was the first two generations of that magical car, well, we can't really help you.
Because you're right.
That's not nearly the entire story, though. Please, pull up a seat and follow along as we take an objective look at both cars in an attempt to sort the truth from the prejudices.