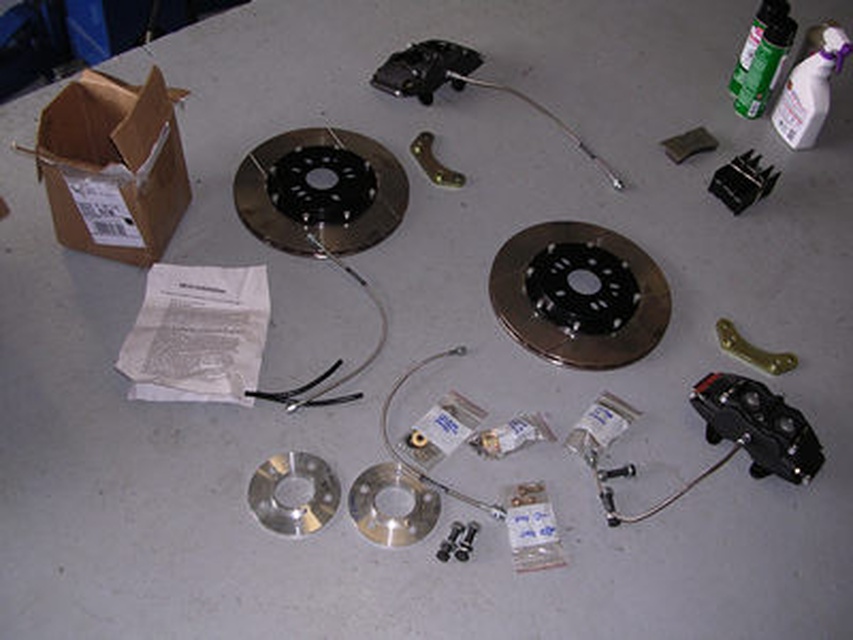 The Forge Motorsports blow-off valve and wastegate actuator netted us 12 horsepower and 70 lb.-ft. of torque. The surging issue with the stock blow-off valve is gone and the car a rocketship.
We also installed our big brake kit from TCE and new Konig wheels. The car goes, stops and handles very well on track, turning some of the fastest lap times we've ever seen on our test track.
These installs will be written up in the April and May issues of Grassroots Motorsports, as the sixth and seventh portions of this project.
The TCE kit is simple and straightforward to install. We had to use spacers that measure 1/4" for even our new wheels to fit.
Installed, the TCE brakes work very well with awesome pedal modulation and no fade.
The SRT4 now turns some simply amazing lap times, thanks to its competent suspension, great brakes and gobs of horsepower.