So I had an accident and someone totaled my Prowler. this is the basis of my discussions about ABS and traction control. Would not have helped here but driving around in a 20 year old chrysler that was designed in 1993 and assembled out of parts from a mini van was not my finest decision.
As people know I have been simplifying my life a bit and before that I sold both the Miata's, my Cadillac and three cars that were in reserve for future builds. Leaving me with a Ford Lightning that is coming apart for a full 800hp TSV build. A Viper that should never be driven on the street and a 55 Thunderbird that. I got a hell of a check for the Prowler and with all the other cars being sold I have a bit of cash and a hole in the garage.
Down to a few options.
2011 V8 R8 Manual 18Kconvertible but its Porsche Brown. Like really brown. Brown top, brown interior, macadamia nut brown paint. 75K All Carbon options.
S Tronic 2014 Coupe. 18K miles. Much better daily but less fun. All Carbon Options.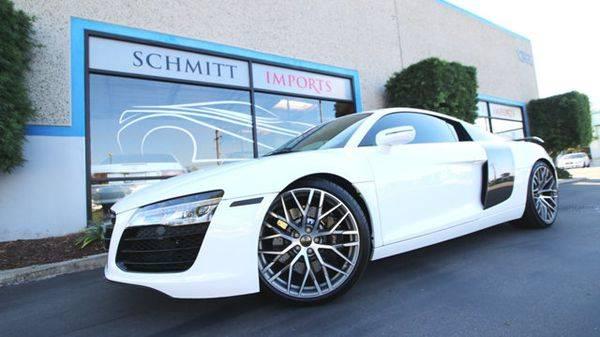 2012 V10 Spier with R Tronic at ~92-95K No Carbon. 11K miles, so clean you could eat off it.
Last option is least likely to happen. Trade in Viper, keep truck street legal and use as DD and use the same cash as above to buy LP640 Spyder in Verde.