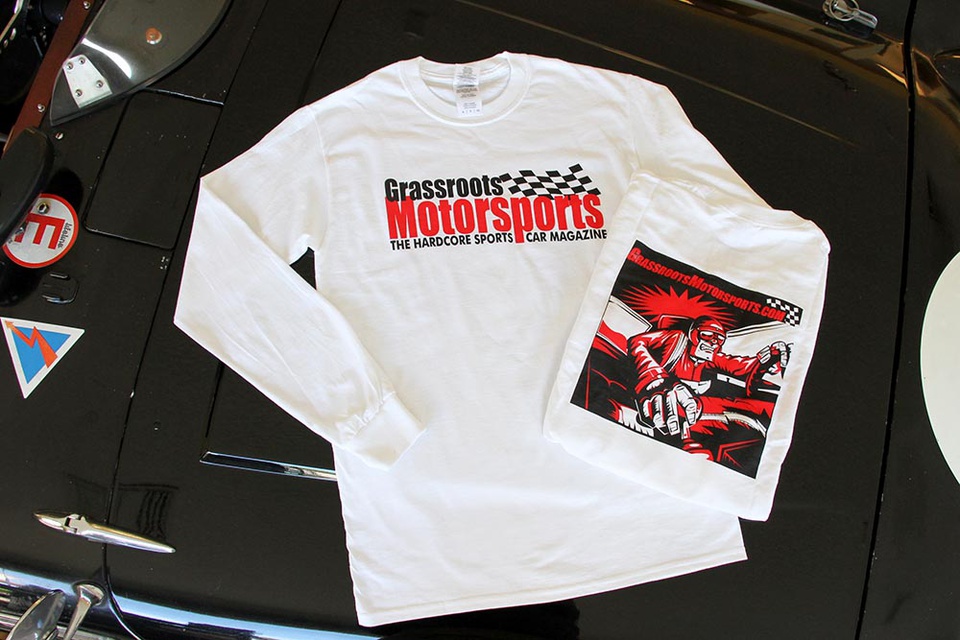 Want a great track day shirt? We have some leftover white long sleeve T-shirts with last year's artwork (the classic GRM "angry shifter guy") that we need off the shelves.
They're available for $14 apiece (plus shipping). Get them while they last!
Want the latest T-shirt design? They're all available in our online store.