Oct. 22, 2009 5:47 p.m.
Its been a long time since I had a voluntary vacation from work and school, 10 years this summer to be exact. I had been planning a long road trip off and on for the last few years, but always ended up having to cancel due to lack of job, lack of money, or lack of suitable vehicle. This year, no such excuses. So grab some popcorn, pour yourself a drink, and settle in.
My last summer class ended at 10:30am on August 6th and my first fall class starts on 8/31 at 11am, so I had just over 3 weeks to spend on the road. There was a basic itinerary for at least the first 2 weeks: ride Skyline Drive and the Blue Ridge Parkway, Deal's Gap, and the TransAmerica Trail from the beginning in Jellico, TN to Salida, CO. After that, ride home on whatever route looked appealing.
A note on gear... what I wore reflected the trip. Just under half was dirt and just over half was pavement. As such, I wore street gear on my upper body (Shoei RF-1000 helmet, Rev'It Air jacket, Joe Rocket leather gloves) and dirt gear on my lower body (Klim Baja pants, Alpinestars Tech6 boots, EVS knee guards). Everything worked perfectly and was comfortable to the point that I mostly forgot that I was wearing it during the trip, especially the helmet.
Day 1 - Towson, MD to the Blue Ridge Parkway
Loaded up to go, goodbye Towson University!
I got moving around 11am. I wanted to be the hell out of the Baltimore/DC metro area before rush hour even thought about starting, so it was time to slab it. On the Baltimore Beltway...
...and the DC beltway
...to US 29.
Time for the first, but certainly not the last gas and food stop of the trip: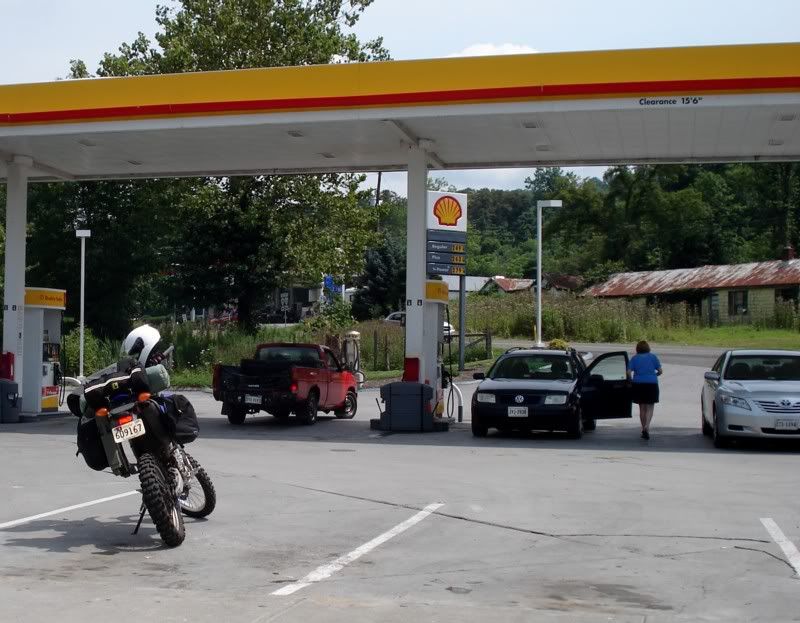 As I was sitting there eating, this guy pulled out and walked into the store. We're not in the city anymore... :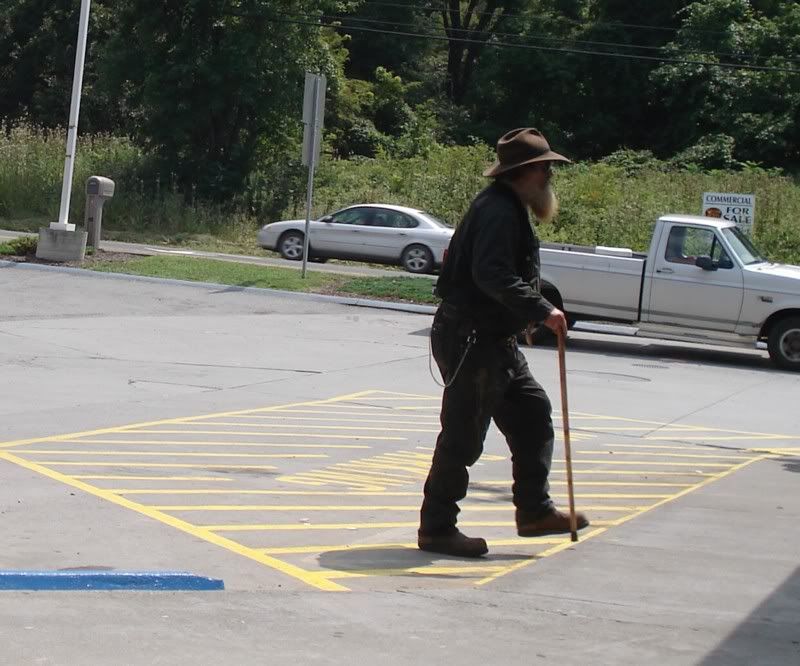 Not too much later, it was time to get the trip started for real: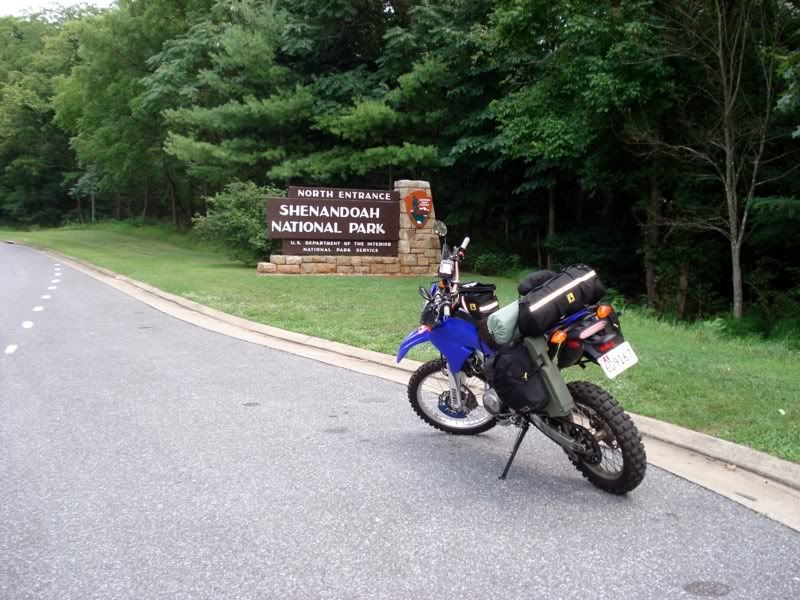 A quick note about the setup: Side bags are Dirtbagz Scouts. Tail bag and tank bag are Wolfman Enduro models. I planned on camping most of the way (more on that later...) and stored my Hennessey Hammock, sleeping bag, stove fuel can, and camp shoes in the left side bag. In the right bag was rain gear and clothes. In the tail bag was everything else (tools, a few spares, food, notebook, first aid kit, toiletries, and some other odds and ends) with the big ass REI camp pad out in front making a nice back rest for the road portions of the trip. The tankbag There is also a 2gallon rotopax gas can on the left side. I had a 1gal water rotopax strapped to the rear rack when I started (in the first pic), but I hated the extra weight and added difficulty of strapped everything down securely so I ditched it at my Mom's house as I went by. More on it all later...
Anywho... Skyline Drive didn't take too long getting to the goods.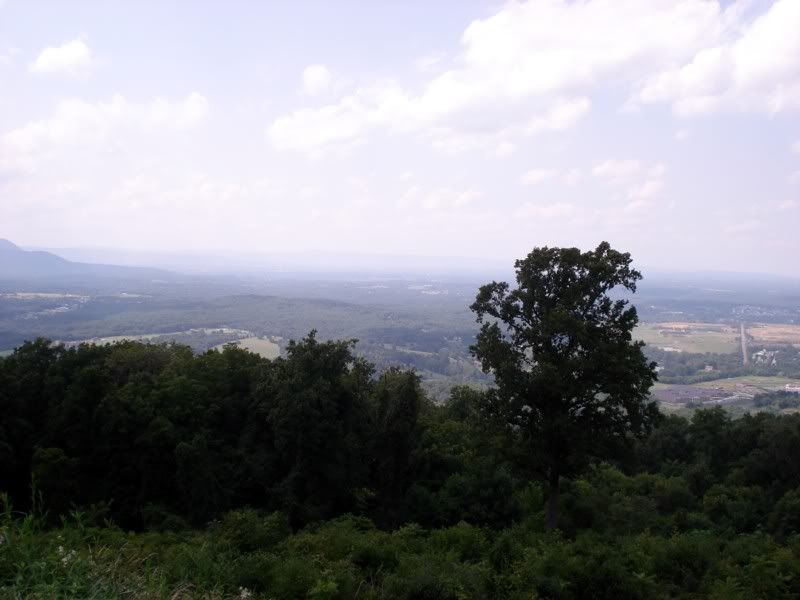 First of several tunnels over the next few days
There's not much to be said for these, the pictures speak for themselves.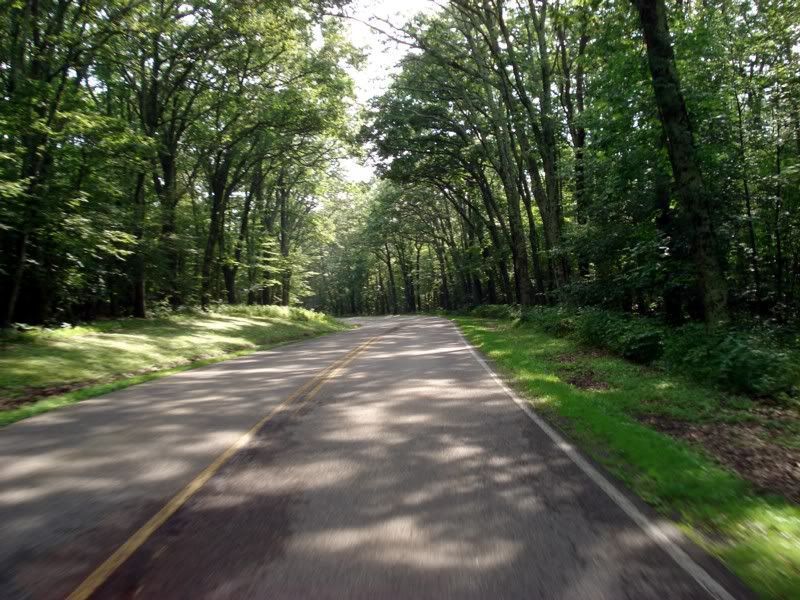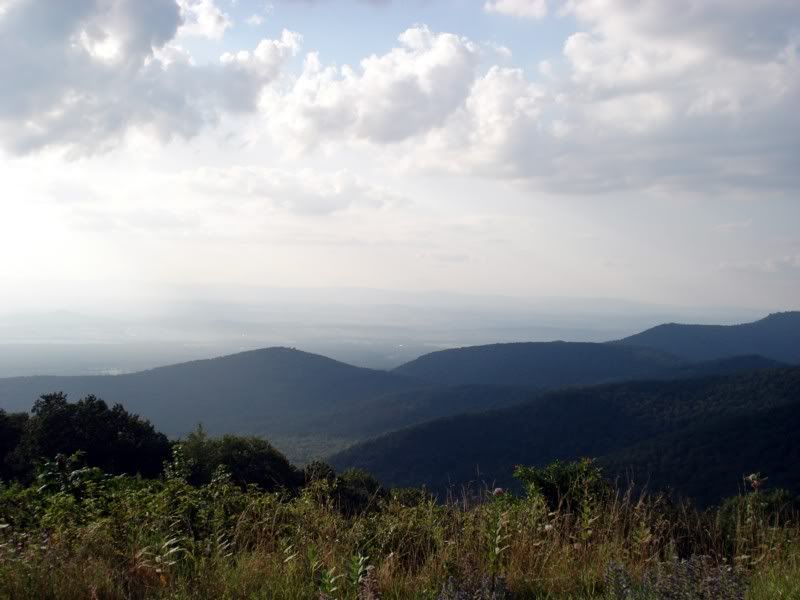 Motoring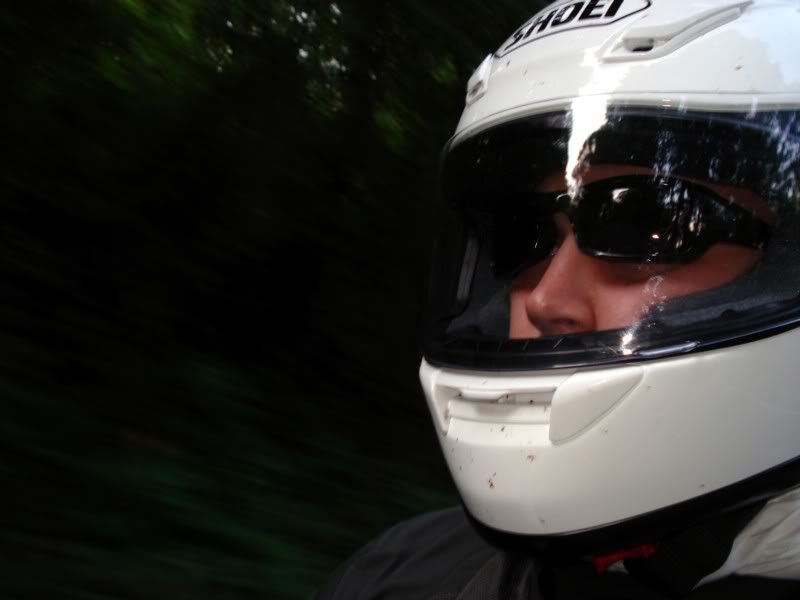 And before you know it, its over.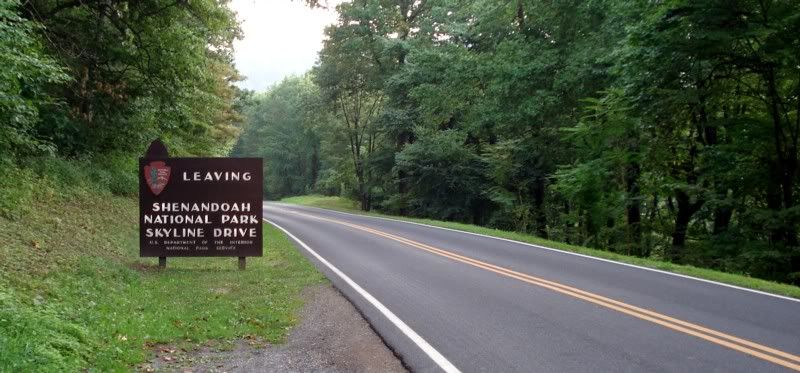 The road itself was wonderfully curving and twisting, and being a Thursday it was fairly empty. Its hard to say which was more fun, the views or the road. As nice as it was though, the first hundred miles of the Blue Ridge Parkway simply blows it away:
One of my favorite road signs of the whole trip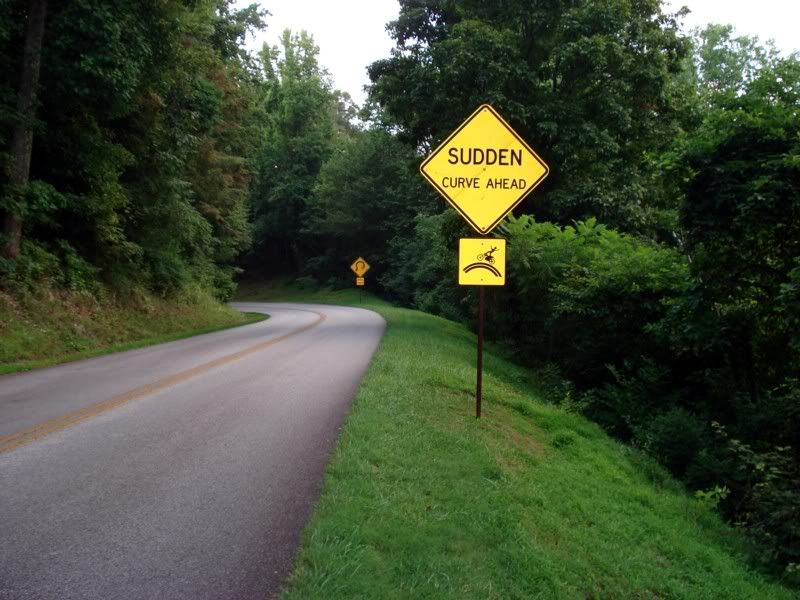 Another tunnel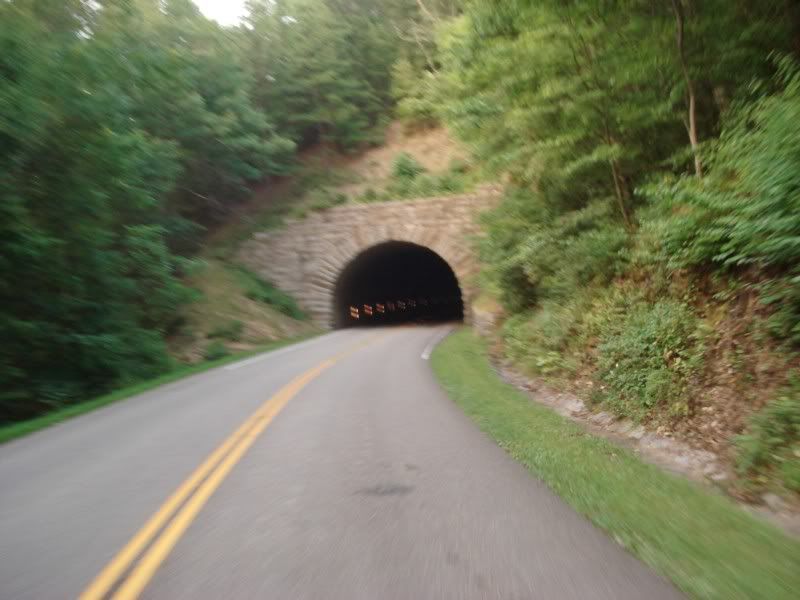 And as day faded into night, I made it to Otter Creek Campground, ~60 miles in on the BRP and ~300 miles from home. Cooked up a quick dinner, set up the hammock, and got some much needed sleep with a plan to be up near dawn.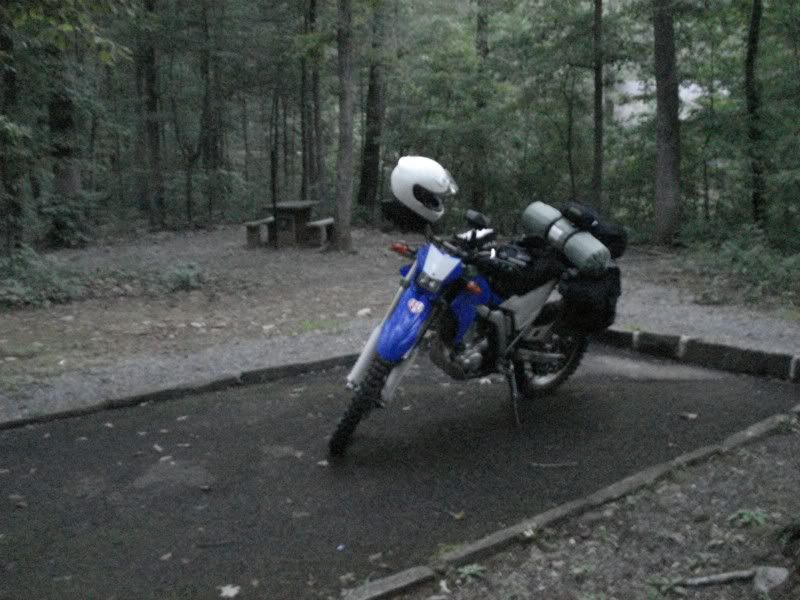 You'll need to log in to post.
Also on Grassroots Motorsports
1 day ago in Articles
This year's Concours d'Lemons celebrated two cars rarely associated with the glitz and glamor of Monterey.
1 day ago in News
Wing, flares, V8 swap and more!
1 day ago in News
Acura yesterday unveiled the new Acura ARX-05 prototype race car.
2 days ago in News
And so it begins, another trip to Monterey Car Week.
2 days ago in News
Wear your racing gear to work and win prizes.
2 days ago in News
Chevy only built 62 1LE Camaros that year.
3 days ago in Articles
As the name suggests, the Little Car Show is all about little cars.
3 days ago in News
What started as the anti-concours has transformed into a major event on the Monterey Car Week schedule.
3 days ago in News
Not your usual Ferrari color combo.
3 days ago in News
What are the realities of importing a JDM kei car to the U.S.?
4 days ago in News
Four helmets will be auctioned off.
4 days ago in News
This may shock you, but suspension is arguably the most important part of going fast.