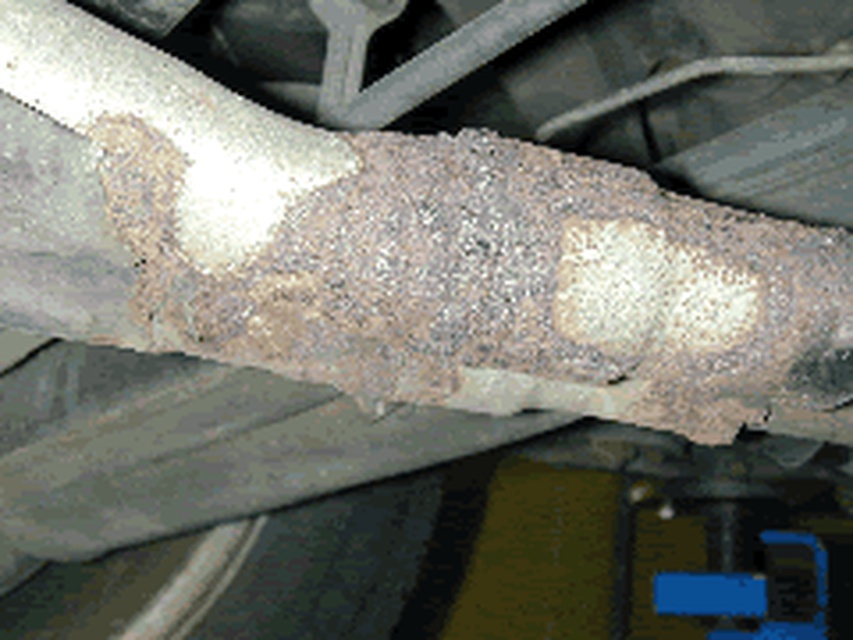 Our newest project car is a 1988 BMW M3. We have had the hots for these cars since we first tested one as our cover story in the January 1988 issue of GRM (then called Auto-X). With a curb weight of well under 2800 pounds, 192 horsepower on tap from a true race-inspired 16-valve, 2.3-liter, four-cylinder engine and flared "boy racer" body work and a chassis to back up the look, you know why we wanted one of these cars.
The market for an E30 M3 has been all over the place, with asking prices ranging from around $5000 for a worn-out rat or a car needing an engine overall to more than $15,000 for a low-mileage cream puff. Normal cars in decent shape, but with the typical needs of a 10-year-old car with 100,000 miles hover in the $8000 to $12,000 mark, depending on year, condition and desperation or optimism of the seller.
We looked at several cars before settling on the silver with black interior 1988 model shown here. While most of the cars we looked at were closer to the high end of the $8000 to $12,000 figure we mentioned above, they should have been at the low end. What most sellers described as cream puffs usually needed thousands of dollars of work.
The car we chose was actually purchased from an old college buddy of Tim's. He asked that we make him a fair offer, as his new Audi TT had just come into the dealer, and he needed to sell his M3. We decided, in the interest of research for a series of stories on these cars planned for upcoming issues of GRM, that we would take a look at his car scientifically and determine the car's value.
Despite having been housed in downtown Boston for the last three years, on initial inspection the car looked very nice. There was no rust and only a few minor dings and scratches. The mileage was at 110,000, and the car drove and ran very nicely, except for a very bad clunk in the front and a buzzy shifter at high rpm.
With the help of BMW experts Rennie Bryant of Redline BMW Performance (http://www.redline-racing.com) and Will Turner Of Turner Motorsports (http://www.turnermotorsports.com), and the use of the lift at Shine Racing, we made a list of what was wrong with this car and what a fair price should be for the car.
Assuming that a fairly decent M3 with a few dings and scratches inside and out is worth about $12,000, we used this as a baseline. Yes, some M3s sell for more than this, but it is our professional opinion that only extremely well cared for, low-mileage, original cars or incredibly well-restored or highly modified cars are worth more than $12,000.
Once on the lift, we quickly discovered the source of the bad clunk in the front end. Fearing the worst, we were pleasantly surprised to find only that the left front anti-roll bar mounting bracket was missing. Apparently the bolt holding the anti-roll bar had fallen out, and the bracket lies some where in a pothole on some back street in Boston.
A quick trip to a junkyard yielded us the same mounting bracket from a E30 325 BMW, and this problem was solved. The next immediate problem we found was a an oil pan drain plug that was leaking and only hand tight. As expected, the threads were stripped; the result of some over zealous oil change jockey. The folks at Shine fixed us up with a helicoil, and that problem was quickly fixed.
In addition to the oil pan, the rear transmission seal was also leaking, a common problem on E30 M3s. This will need to be fixed when we get the car back to Florida. The exhaust system was also improperly repaired. It wasn't leaking, but in our opinion, to be a $12,000 car, an M3 should not have a poorly done $20 patch on the factory exhaust system. Naturally, with 110,000 miles on the car, the subframe bushings, engine mounts (the cause of the buzzing shifter) and transmission mounts are all tired. The shocks, front end and most of the brake components are also in need of a little love and attention. So what we found is that we had a $12,000 car that needs about $1000 worth of paint and body and interior work and about $4000 of mechanical work at retail prices.
On the plus side, the rubber and interior were all good, except for the typical stress cracks and one rip on the seats, and the car came with a high-end 10 CD-changer. One plus was that the car was 100 percent original except for the tires, which are Dunlop D40M2s in decent shape.
We told our buddy that the fair wholesale price for the car was about $8500 and that if he put an ad in GRM, he would have no trouble getting this money. We also told him that he would have to do a few hundred dollars of work immediately to sell it at this price, and that he would have to count on losing a few hundred more dollars in the haggling process that is a part of used car sales. He was in a hurry to get rid of the car, didn't want to pay Boston BMW dealer prices to fix anything else, and gladly accepted our offer of $7500 for the car, as-is, where-is.
So, thus we now have our M3 project car. We feel we got a very favorable price for the car, but that we did it fairly. As we have said before, knowledge is power. Since we had an expert show us exactly what was wrong with the car and tell us how much it would cost to fix it, we had the knowledge to buy the car at a favorable price. Again, the timing was also favorable, as the seller needed to quickly get the car out of his life so he could pick up his new car.