Dec. 14, 2011 4:58 p.m.
Miata is a lot more interesting.. because the price is low for what it is.
The mustang is just.. right, to a few hundred over priced..
I mean sure it's a stock 5.0 and that's got some kind of rarity factor..
But on the other hand i beat a stock 5.0 just like that from 80-110 mph 3 times in a row in this stock dodge dynasty. That was in like 02. hahah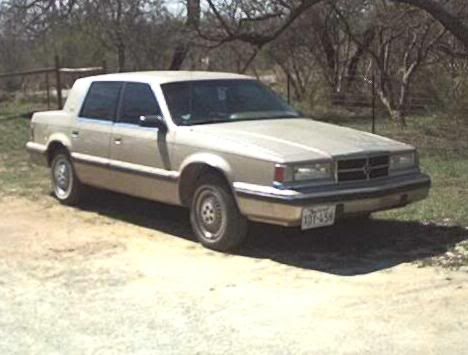 You'll need to log in to post.
Also on Grassroots Motorsports
1 day ago in News
We hit the track with Flyin' Miata's latest power adder.
2 days ago in News
Gates open this Friday for the Classic Motorsports Mitty at Road Atlanta.
2 days ago in News
Add 70 horsepower and 70 ft.-lbs!
3 days ago in Articles
Thoughts on our racing plan for the year.
4 days ago in News
Relive those desperado days through movie excerpts, and hear the real facts and wild stories from the legends themselves.
4 days ago in News
It's a pro race team part out.
4 days ago in News
For the past two years, on of our forum regulars has been chronicling his life with a Porsche 996.
5 days ago in Project Cars
We transfer the fire system to our new Miata.
6 days ago in News
Classic British styling with a rotary engine?
1 week ago in Articles
If you're going to host the search for the ultimate street car, perhaps you should drive one yourself.
1 week ago in News
What really happened to send Chris Albin's VW Golf flying?
1 week ago in News
Love older, maybe slightly weirder cars? This event is for you.