Oct. 27, 2009 9:11 p.m.
Bought my SVT contour new in 2000 out of a dealership that advertised in the back of autoweek magazine (you know, before they went all highbrow on us...). I bought it because it got great reviews, I still have some of the articles on the car. Unfortunately, the quality just isnt there. Most contours have a problem with the dashboard for example, they curl up and hit the windshield, the glue gets loose, you might be able to see that in some of the photos below. The front seat, while nice and supportive, become loose. I fought ford all the way to small claims court because the local dealers were refusing to replace it even though others had the same problem. I lost in court on getting it replaced but I then I went to a small town dealer where I was visiting and they replaced the seat with no problem. The engine? Well it sucks, plain and simple, SVT's and maybe other V6 contours had a bad oil pan design, which led to the oil starvation problem that others mentioned. I believe ford has fixed it on other V6 engines. I blew mine up and I know it was full of oil, while going around a long right hand corner that I took rather fast. As soon as I did the check engine light came on and I knew I was cooked. The car sat in my garage for a couple years until I had a guy from the contour website take out the original engine and put in a 3 liter. It was completely done up and done up right, I have posted a list below of all the things that were done to it. Still, after all of that work and tons of money, the car had a flat spot in the lower rpm's that no one was ever able to figure out. I did have a little fun with it though, it sounded pretty cool, especially with the headers. The car was fun to drive, I autocrossed mine against some regulars at the local SCCA event here in Cincinnati and I beat some mustangs and mustang cobras, they had racing rubber and I had street tires and had no idea what I was doing. But I did have welded subframe connectors, Koni's and HR springs. I ended up selling it to some dumb kid who had no idea what he was getting. Honestly, I would get something else if I were you, a SRT neon, Mazda 3, used WRX. Here are a bunch of pics in no particular order...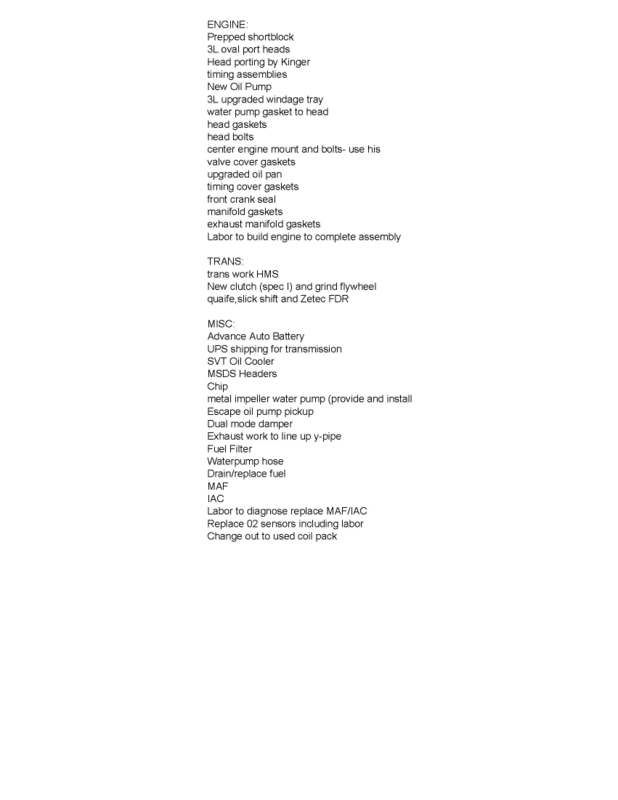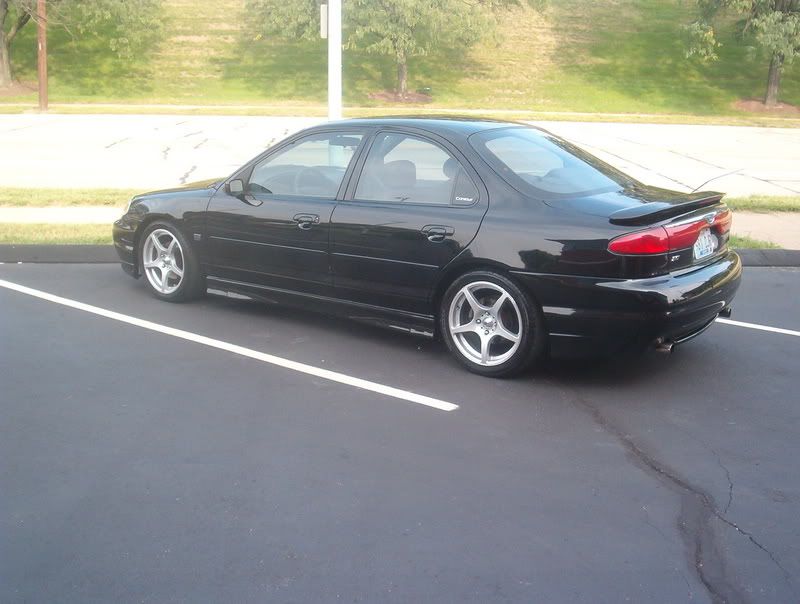 You'll need to log in to post.
Also on Grassroots Motorsports
1 day ago in Articles
This year's Concours d'Lemons celebrated two cars rarely associated with the glitz and glamor of Monterey.
1 day ago in News
Wing, flares, V8 swap and more!
2 days ago in News
Acura yesterday unveiled the new Acura ARX-05 prototype race car.
2 days ago in News
And so it begins, another trip to Monterey Car Week.
2 days ago in News
Wear your racing gear to work and win prizes.
3 days ago in News
Chevy only built 62 1LE Camaros that year.
3 days ago in Articles
As the name suggests, the Little Car Show is all about little cars.
3 days ago in News
What started as the anti-concours has transformed into a major event on the Monterey Car Week schedule.
3 days ago in News
Not your usual Ferrari color combo.
3 days ago in News
What are the realities of importing a JDM kei car to the U.S.?
4 days ago in News
Four helmets will be auctioned off.
4 days ago in News
This may shock you, but suspension is arguably the most important part of going fast.