So the new-to-me Cadillac has a vinyl roof on it, and it's showing some signs of distress. The vinyl is in good shape, with no rips or tears anywhere. But there's some rust underneath and it's bleeding through.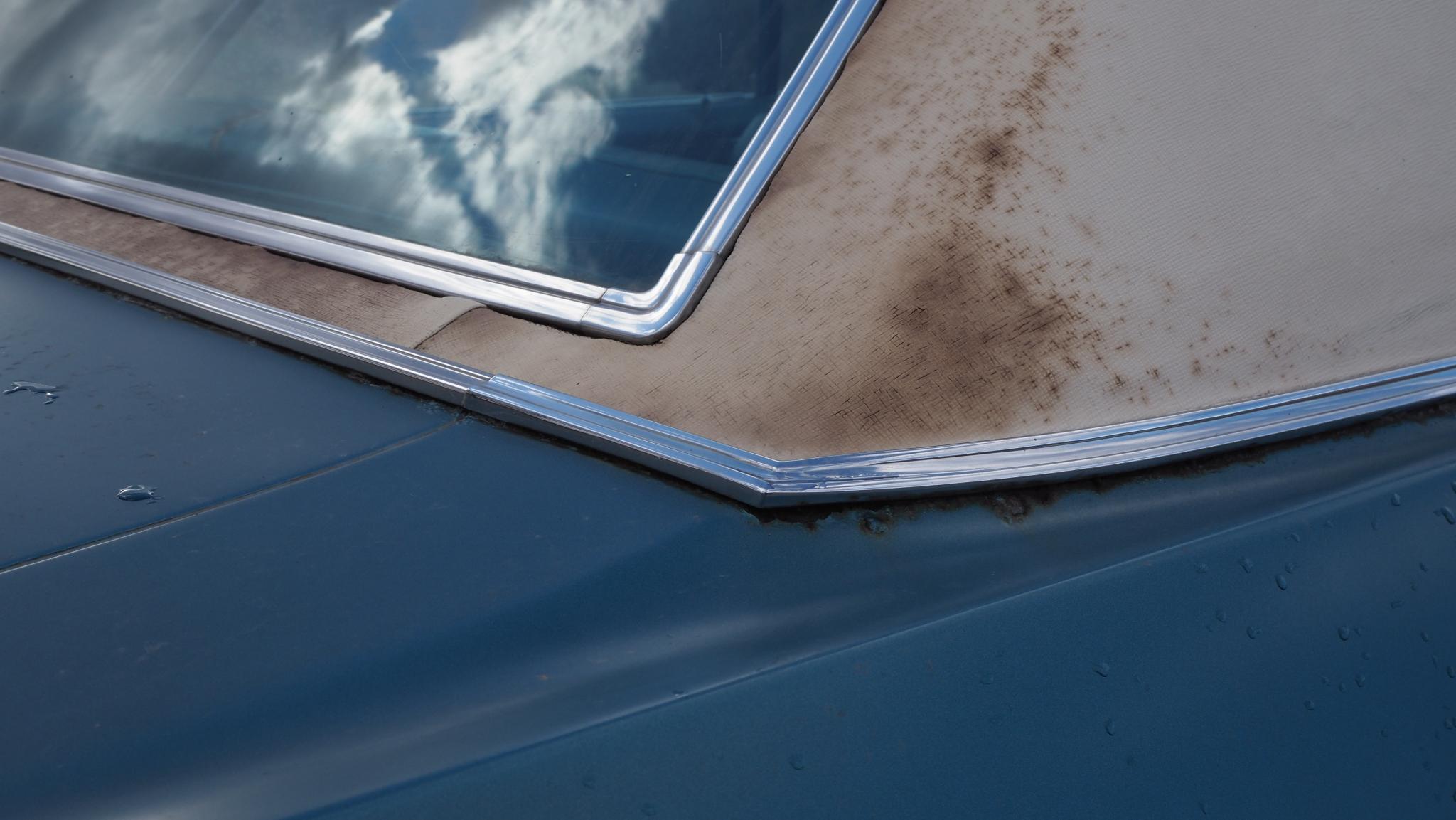 I know the best solution is to peel that cover off, fix the roof and either recover it or paint it body color.
But in the meantime, what are my options? Dye? Paint?