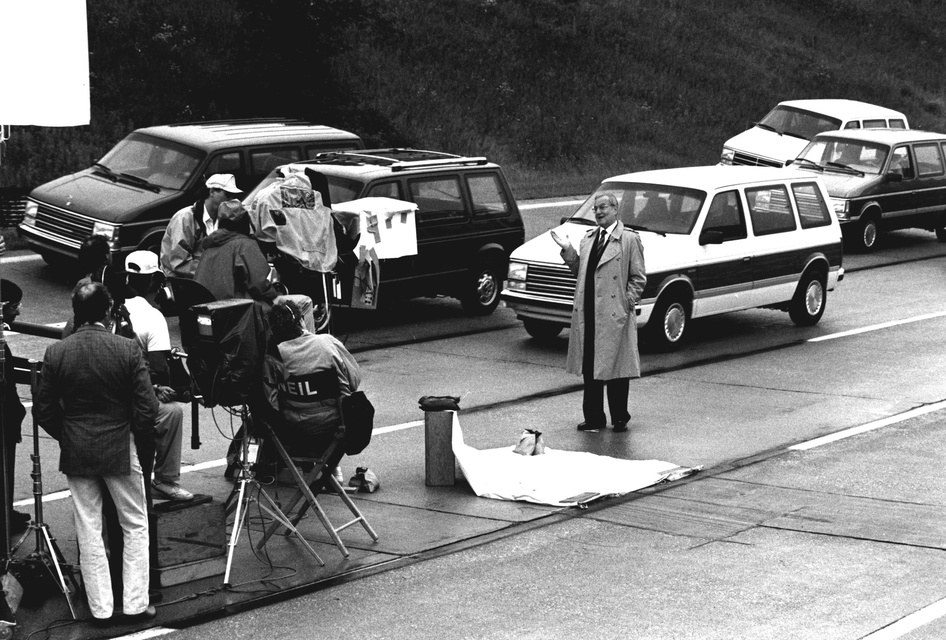 photos courtesy FCA
Lee Iacocca was a legend of the auto industry, and he unfortunately passed away yesterday at the age of 94. In a statement, Fiat Chrysler Automobiles had this to say:
"The Company is saddened by the news of Lee Iacocca's passing. He played a historic role in steering Chrysler through crisis and making it a true competitive force. He was one of the great leaders of our company and the auto industry as a whole. He also played a profound and tireless role on the national stage as a business statesman and philanthropist.

Lee gave us a mindset that still drives us today – one that is characterized by hard work, dedication and grit. We are committed to ensuring that Chrysler, now FCA, is such a company, an example of commitment and respect, known for excellence as well as for its contribution to society. His legacy is the resiliency and unshakeable faith in the future that live on in the men and women of FCA who strive every day to live up to the high standards he set."
Besides Iacocca's work at Chrysler, he was also instrumental to Ford's success in the 1960s as the vice-president and general manager of the Ford division, then VP of the car and truck group, then executive VP, and finally president in 1970. Iacocca's Wikipedia entry credits him with some of the most successful cars ever produced, including the Ford Mustang and Escort, as well as the renaissance of Mercury in the late 1960s.
Iacocca was fired by Ford in 1978, then moved to Chrysler, where his career continued to flourish. He led Chrysler through some of its toughest times, including the 1979 bailout, and is widely credited with saving the company. He's also the father of the modern minivan, playing a huge role in its development. He retired as Chrysler's president, CEO and chairman in 1992.
In more recent years, Iacocca acted as an occasional consultant to Chrysler and a frequent advocate, assisting with a hostile takeover attempt in 1995 and appearing in commercials in 2005. He's also been an activist and philanthropist, serving on the board of the Statue of Liberty-Ellis Island Foundation and working in multiple ways to help diabetes patients after losing his wife, Mary, to the disease.
One section of Iacocca's Wikipedia entry struck us as particularly interesting:
"On December 3, 2007, Iacocca launched a website to encourage open dialogue about the challenges of contemporary society. He introduced topics such as health care costs, and the United States' lag in developing alternative energy sources and hybrid vehicles. The site also promotes his book Where Have All the Leaders Gone. It provides an interactive means for users to rate presidential candidates by the qualities Iacocca believes they should possess: curiosity, creativity, communication, character, courage, conviction, charisma, competence and common sense."
By any reckoning, Lee Iacocca was a visionary CEO and a fantastic human being, and yesterday the world lost him. Rest in peace, Lee–we're sad we never knew you.