As you may have seen in one of my threads complaining about the eventual demise of my Mazda 3's transmission, I may be in the market for a new daily driver soon since 2010-13 Mazda 3 G66M-R transmissions are apparently made of unobtanium. In the search, the Korean twins known as the Elantra Sport and the Forte GT have popped up numerous times. You know, these things: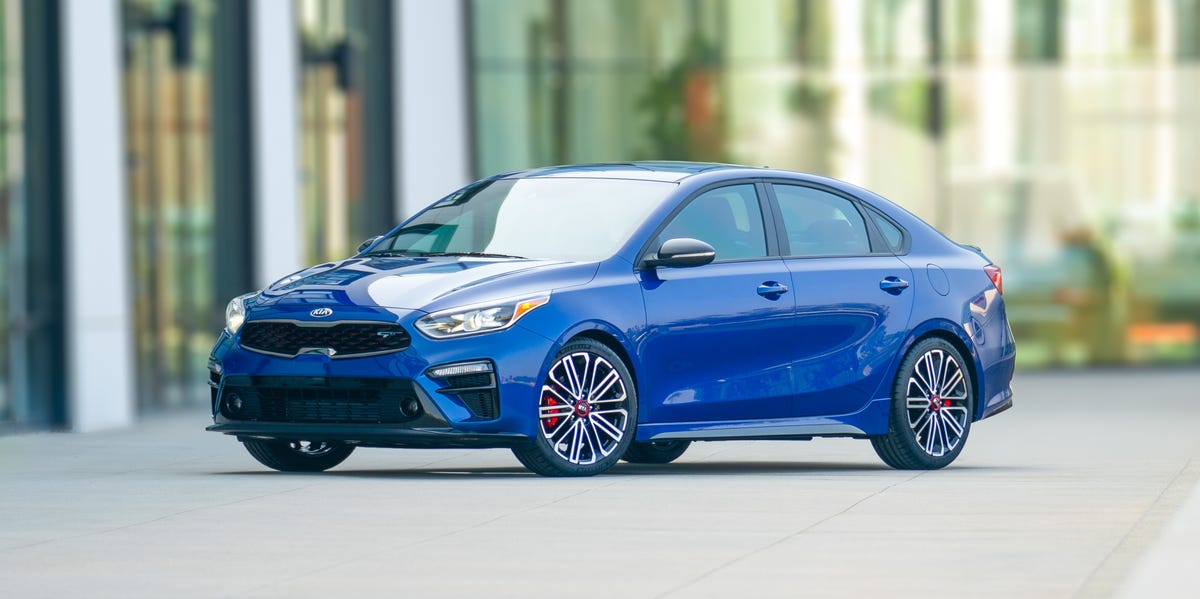 They check all the boxes (on paper at least):

-Something that gets good MPG
-Makes more power than my Mazda
-Compact with a manual transmission
-Actually available, as in the dealer up the road has one of each in stock right now
-Nicer on the inside than the Mazda
-Cheap (around $20k-under new or used)

Now, we've had two Korean cars before: a 2005 Kia Spectra and a 2008 Hyundai Elantra. The Kia was spartan, but it was a good car overall that needed little repair over the years. The Hyundai, on the other hand was a steaming pile for MANY reasons. I know they have their fans on here (paging Bobzilla...) but after that last one, I swore never to buy another, that is, until I'm considering one now.

Right now, I have two in my sights: a used 2018 Elantra Sport and a 2020 Kia Forte GT. I'd prefer a new Elantra GT, but none are available with a manual trans around here (actually, I'd prefer a Civic Si, but used ones with 40k mi are going for new MSRP right now). I like the styling of the Elantra Sport better, at least, the body style pictured above. The newer version has a serious case of the triangles.




I see some reviews on these, but they all basically say that they are "ok" but compare well to something like a Mazda 3 or Jetta GLI and even a Civic Si. Anyone on here have any real world experiences with these? Are they good daily driver fodder, or turds like our last Elantra was? How's parts availability and aftermarket consumables? What's the deal with the 1.6T under the hood? Thanks in advance!