May 15, 2012 9:55 a.m.
Keep in mind that you'll have to change the oil pan, intake manifold and accessory drives off that L33. And as someone who has both an LS1 and an L33 in similarly sized cars - the extra torque of the LS1 makes its presence felt. I really wish I had the bigger motor instead of the L33.
I bought a driving 1998 Camaro for the donor for the MG. It let me drive my engine and trans to make sure there were no problems. I pulled out what I needed (in my case, the engine, trans, wiring, PCM and differential) and sold the shell. I could have made more from parting out the shell had I been willing to try, but even dumping it for $500 still got me the drivetrain for less than the price of junkyard parts would have been.
Given the packaging of a first-gen Miata, you'll want to convert any engine to the serpentine belt alignment from a Corvette. It's about 3/4" closer to the block than the Camaro and GTO setup, and that space is really handy for things like a radiator. We use the Cadillac CTS-V accessory package for Miatas. If I remember right, you need to swap the crank pulley, the complete accessory package (or alter the mounts) and the water pump. The best engine to start with would be one from a Corvette, but you'll have to find the transmission elsewhere.
You want the Camaro/Firebird version of the T56 if possible. The GTO is a second choice, as you have to change the shifter in order to have it come up through the Miata's shifter location.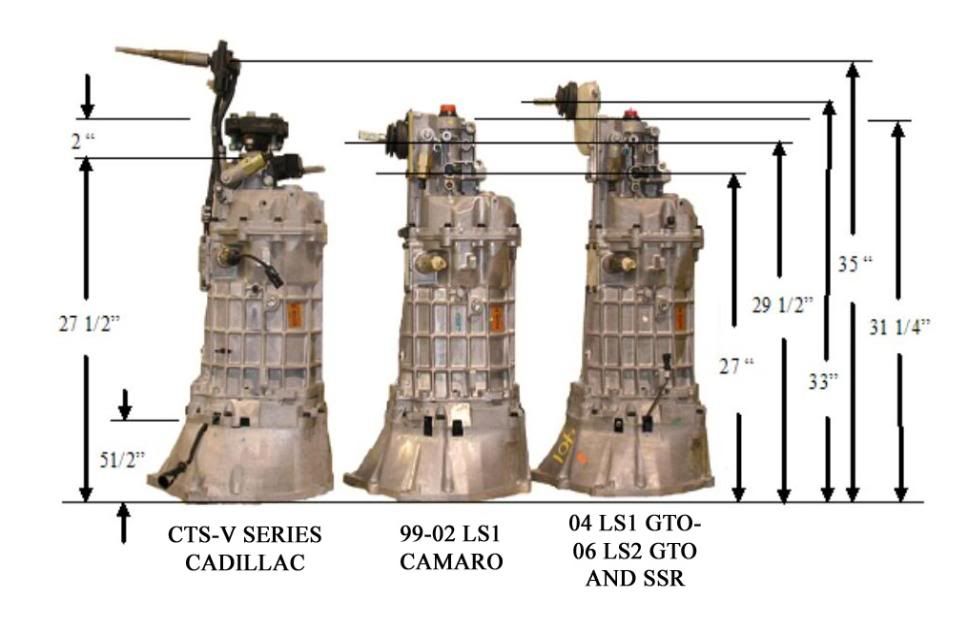 You'll need to log in to post.
Also on Grassroots Motorsports
18 hours ago in News
We hit the track with Flyin' Miata's latest power adder.
1 day ago in News
Gates open this Friday for the Classic Motorsports Mitty at Road Atlanta.
1 day ago in News
Add 70 horsepower and 70 ft.-lbs!
2 days ago in Articles
Thoughts on our racing plan for the year.
3 days ago in News
Relive those desperado days through movie excerpts, and hear the real facts and wild stories from the legends themselves.
3 days ago in News
It's a pro race team part out.
3 days ago in News
For the past two years, on of our forum regulars has been chronicling his life with a Porsche 996.
4 days ago in Project Cars
We transfer the fire system to our new Miata.
5 days ago in News
Classic British styling with a rotary engine?
1 week ago in Articles
If you're going to host the search for the ultimate street car, perhaps you should drive one yourself.
1 week ago in News
What really happened to send Chris Albin's VW Golf flying?
1 week ago in News
Love older, maybe slightly weirder cars? This event is for you.