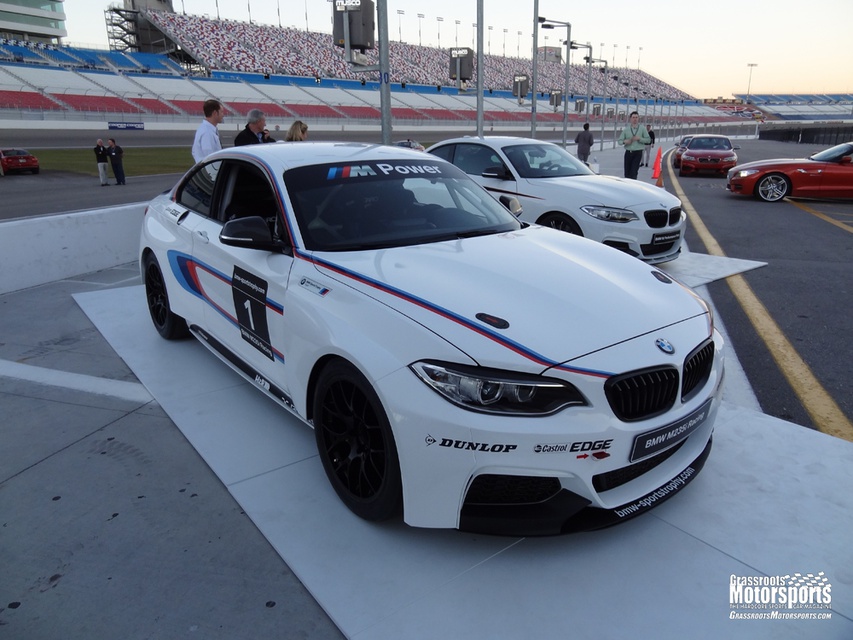 As is befitting of such a significant car, the BMW M235i press launch in Las Vegas was a well-attended affair. Hundreds of journalists from all over the world sampled the street version of BMW's newest sports coupe on the beautiful desert roads around Las Vegas as well as the fun, technical infield course at Las Vegas Motor Speedway.
But there was another event going on right under the noses of the mainstream motoring press: BMW was giving a very few outlets a sneak peek at the factory race-prepped version of the M235i.
Whenever someone hears "factory race car," it's understandable that their eyes roll around like slot machines and come up dollar signs, "Looney Tunes" style. Manufacturers like Porsche and Audi make it possible to unwrap a new ride and compete at any number of venues, including the Rolex 24, Le Mans, and Pirelli World Challenge. These cars will also set you back between a quarter- and a half-million dollars.
BMW is also happy to take that much money from you and give you a monstrous-looking Z4 GT3 to compete at those venues. But they've also realized that there's a lot more of us who'll be competing at the club level than at the pro level, and that we should have access to a factory ride as well.