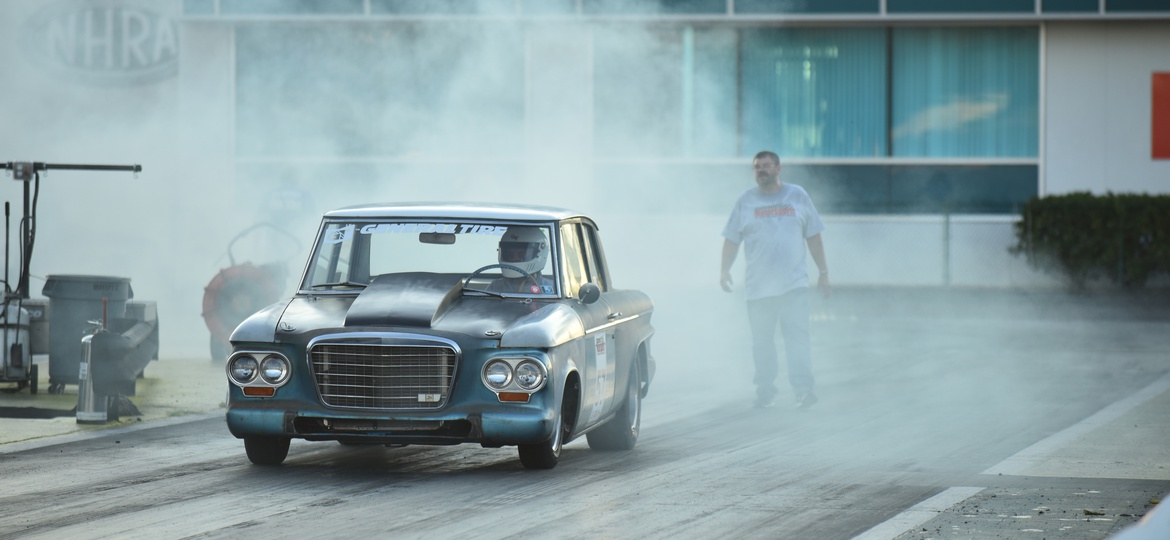 Story by Tony Sestito
Do you want to rile up some older folks? It's simple: Just say the word "millennials." Then back away slowly.
You'll soon hear that today's kids are lazy, carry a false sense of entitlement, and listen to crappy music. They are all too dominated by their smartphones, tablets and gaming systems to care about anything else. There have even been reports that today's twenty-somethings aren't even interested in driving cars, let alone working on them. While the distrust of a younger generation by their elders may be nothing new, there are always individuals who throw those stereotypes straight out the window. One of those individuals is named Calvin Nelson.
Calvin is a 23-year-old hailing from York, Pennsylvania, who recently graduated from college with a degree in engineering. He is also the owner of a car that, we admit, is not actually a Falcon; instead, it's a contemporary of the Ford that is also a good 30 years older than he is: a 1963 Studebaker Lark.
This is no stodgy old Stude, either; underneath that midcentury bodywork and gritty patina, it is a modern hotrod.
Ignoring more stereotypically millennial pursuits such as playing video games and shopping for ironic headgear, Calvin was out in the garage cutting, welding and sculpting his Lark into a brutal street/strip machine that would mark his arrival at the Grassroots Motorsports $2016 Challenge as a builder in his own right. There he would not only place fifth overall in the event, but see the car he built post a blistering 11.622-second run in the quarter-mile. Calvin himself would go on to win the Rookie of the Year Award. Not bad for a first build, huh?