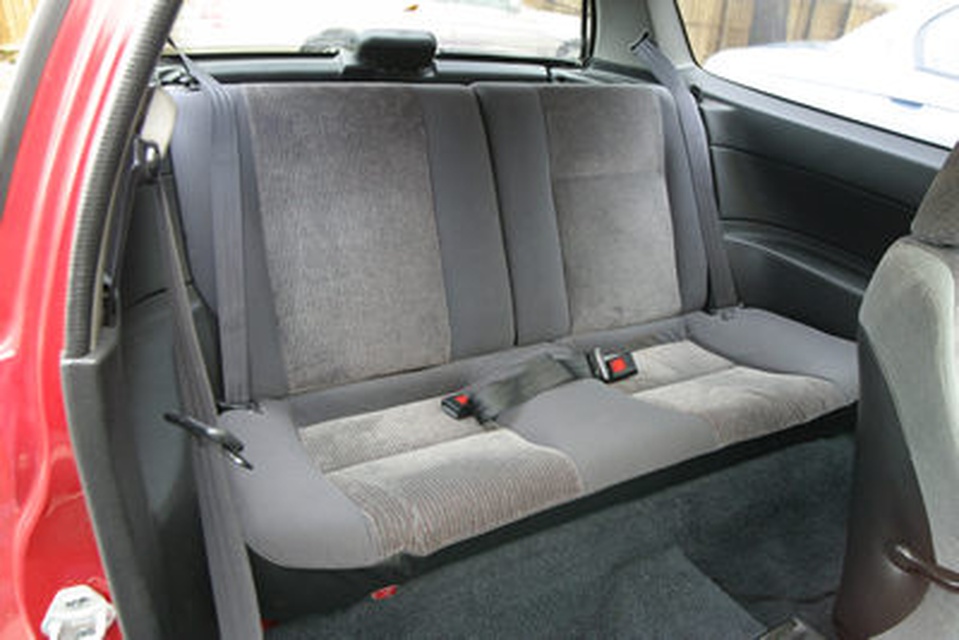 Our Civic now has the correct back seat in place, as we (finally) had some spare time last night. Removing the Civic's rear seat isn't hard at all, but a special technique helps. Some excellent directions can be found over at Honda-Tech.com: http://www.honda-tech.com/zerothread?id=512901
Almost the entire seat assembly snaps into place, although one bolt is needed. Ours was missing, but found a replacement at the local hardware store. An M6-1.00x20 bolt got us back in business.
Before installing our stock Civic rear seat, we weighed it. The bottom cushion weighs 7-1/2 pounds, while the complete seat back (both parts) hits the scales at just under 20 pounds.
We're still looking for a few factory odds and ends for our Civic, so we have been checking out the local U-pull-it yards on a regular basis. We hit pay dirt yesterday, as our local yard recently received a 1992 Civic Si. Unfortunately, the car is a fire victim and has been burned to a crisp. We didn't return home with anything useful other than a few photos.