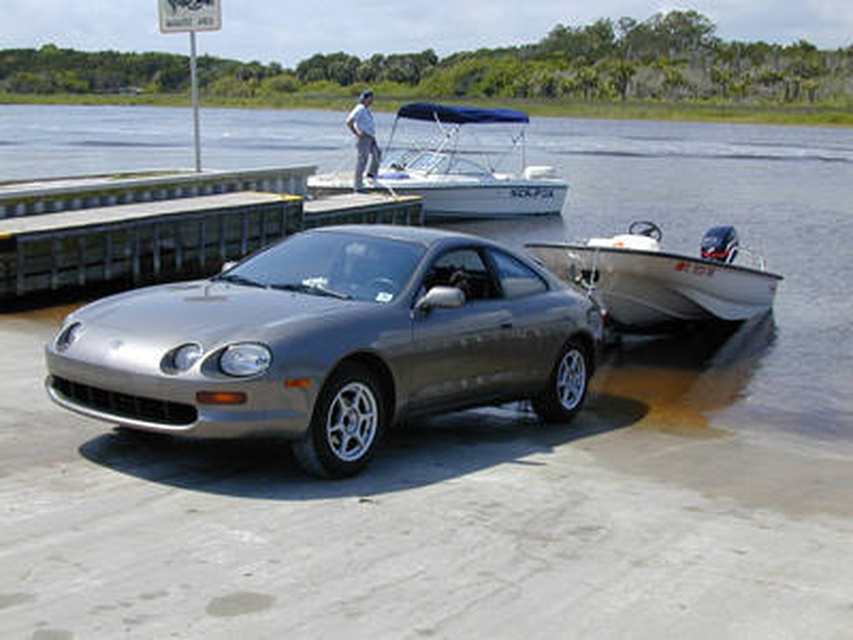 We recently removed the Koni's from the car and installed a set of OE Toyota shocks from the GT with the sport package option. These actually have good low speed bump valving, which is essential to good autocross performance. The Konis will be sent to Koni for some re-valving and hopefully will return in time for the Toledo National Tour.
The new engine is breaking in well, and now that we've got nearly 3000 miles on it, we can start towing our boat.
And the results from this past weekend's Central Florida Region have been posted. Things went pretty well on the Toyota shocks: www.cfrsolo2.com/2003/0427e_t.html with a win in the expert class and top index overall. We beat a tough competitor in G Stock, David Schnoerr, who was driving a VW Gti 337. David is a two-time national champion and knows how to sling a car around the cones.