Oct. 10, 2016 7:18 p.m.
Just installed a Magnaflow complete exhaust system with a no name header. My question is with what I believe is the EGR, a pipe that threads into the exhaust manifold or header and runs under the intake system. OEM manifold was female threaded and the pipe has a B-nut male threaded. Replacement header has a male thread hookup requiring a female thread B-nut. Is there an adapter I can get that will connect the header to the pipe? And where can I get one? Have 2 weeks to get this operational, have an autocross on the 23rd I'd like to try out the new (to me) exhaust. If need to know, my car is a 99 NB base with replacement engine out of a 2000. Header and exhaust come off a 99 10AE. Everything else fit like it's supposed to. Just this one connection is stalling the task.
Oct. 10, 2016 11:30 p.m.
Your header is for a different year. If it fits at the cat flange, that tells me it's for a 2001-05. A 2001-05 EGR pipe should fit.
Or it's an eBay special and you're just lucky it has the right number of exhaust ports
Oct. 11, 2016 12:25 a.m.
Oct. 11, 2016 7:02 a.m.
On my 99, I plugged the port on the header and cut an aluminum plate for the backside of the intake and the car had no issues until I had pass OBDII emissions. So if you do not have to have an emissions test I say block off both ends.
Oct. 11, 2016 11:30 a.m.
Oct. 11, 2016 9:12 p.m.
Thanks everyone. Alabama - no emissions testing but I would rather hook it up rather than block it off. Was installed on a 99 10AE before I installed it on my 99, I would have thought the engines would have the same hook ups. Oh well, looks like I need to find an adapter to hook it up or a EGR pipe that matches.
Oct. 13, 2016 12:26 p.m.
I've never seen an adapter. Get the right pipe.
I suspect the other 99 already had the matching EGR pipe and you just didn't get it with the header.
1999-00 EGR pipe: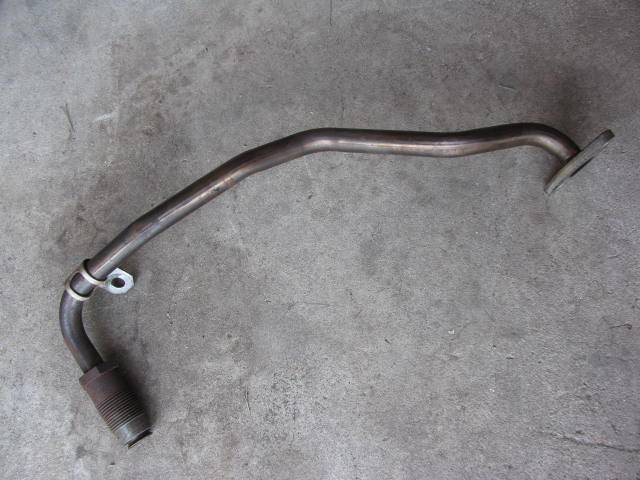 01-05 EGR pipe: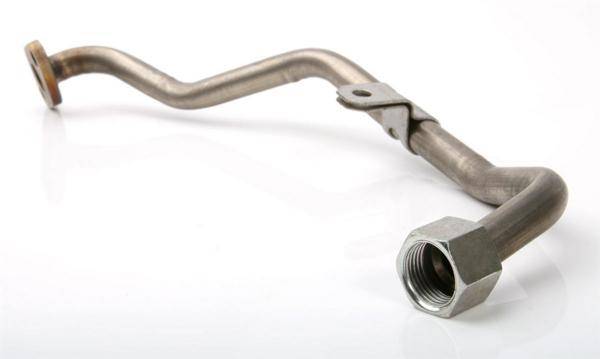 Oct. 13, 2016 8:16 p.m.
Yep. The top is the one on the car and the bottom is what I need. Ordered one tonight. Hope it comes in before next Sunday.
Oct. 18, 2016 8:49 p.m.
To close out this thread. Took Keith's advice. Digging around the internet I found that Cobalt makes an EGR pipe to fit headers on a 99-00 Miata. I thought it was a bit much for what it is at $60 but ordered it anyway. Wasn't expecting it till Thursday but came in today. Took less than 5 minutes to install. Fired up the car and learned why the guy I bought it from removed it from his 10AE and went back to stock. It is louder than the stock exhaust with a small Magnaflow muffler I had on it but tolerable for how much I drive the car and what I use the car for. Took it on a test drive and pleasantly surprised at how much the acceleration increased. Can't wait to try it out at the autocross this Sunday.
You'll need to log in to post.
Also on Grassroots Motorsports
Birthdays